First Movie Night in Shekou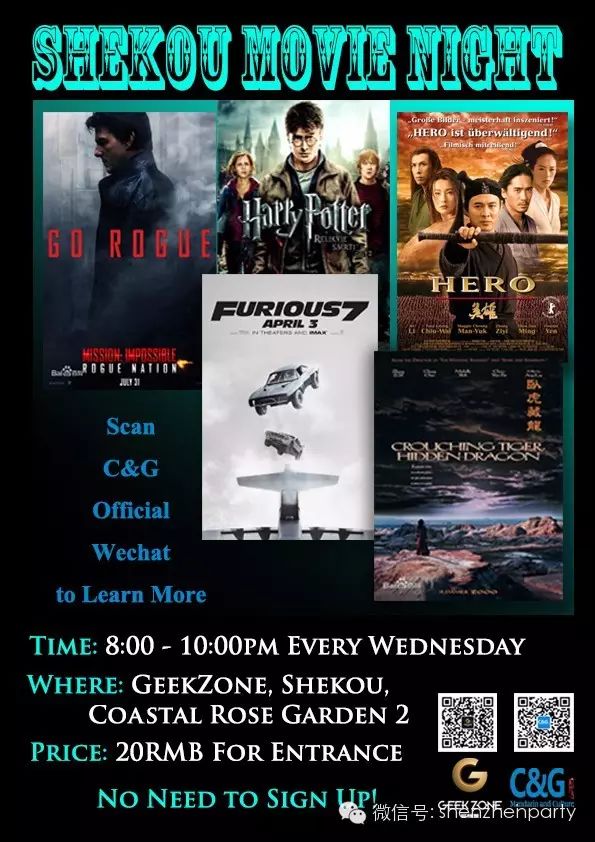 Join C&G for their first Shekou Movie Night!
Once a week C&G will co-host a Movie Night with Geek Zone Coffee. Every Wednesday, 8-10PM. Come to Geek Zone for our 1st movie night on 11-11, the first of a series of classic Chinese and crowd-pleasing Western movies. Join us for a fun movie after you finish shopping the online sales.
Every Wednesday, Starting next week: Wednesday, November 11, 8-10PM
Movie: Hero (英雄)
20RMB for Entrance
Snacks, drinks and beer also available from Geek Zone
Join us on 雙十一 (Single's Day 11-11) for a modern classic of Chinese cinema, Hero.
This movie is beautifully directed with striking colors and timeless themes.
Synopsis: Hero is two-time Academy Award nominee Zhang Yimou's directorial attempt at exploring the concept of a Chinese hero. During the peak of their Warring States period, China was divided into seven kingdoms all fighting for supremacy. Most determined to dominate China was the kingdom of Qin, whose king (Chen Daoming) was wholly obsessed with becoming the first emperor of China. Though he was an assassination target for many, none of his would-be killers inspired as much fear as the legendary assassins Broken Sword (Tony Leung), Flying Snow (Maggie Cheung), and Sky (Donnie Yen). In hopes of thwarting his death, the king has promised endless wealth and power to anyone who defeats his would-be murderers. No results come until ten years later, when a man called Nameless (Jet Li) brings the weapons of the three assassins to the Qin king's palace. Nameless claims to be an expert swordsman who had defeated Sky and destroyed the famed duo of Flying Snow and Broken Sword by using their love for one another against them. Once Nameless comes face to face with the king, however, it looks as if the situation is more complicated than he had thought. Also featured in Hero is actress Zhang Ziyi as Broken Sword's devoted servant, Moon.
Event Date: Wednesday, November 11, 2015 - 8:00pm - 10:00pm
Pricing Info: 20RMB Entrance. Popcorn, drinks, burgers and other snacks available for purchase.
Booking Phone Number: 13925253933
Place Address: Geek Zone Coffee (極客圈) Shekou, Wanghai Road, Coastal Rose Garden 2, Shop #30 深圳市蛇口望海路南海玫瑰園30商鋪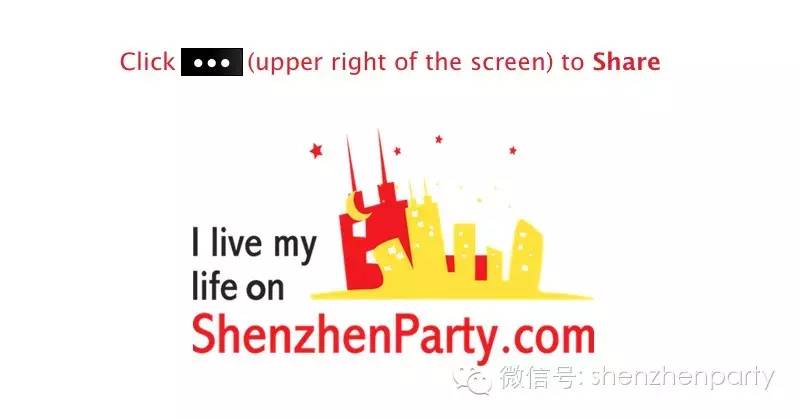 ---
Long-press the QR Code, tap "Extract QR Code" to Follow "shenzhenparty" on Wechat:
For more details, please click "Read More".