SG Fiesta 2015 – Lucky Draw Winners Announcement
|

2015-11-04
Author:SSBA

|

|
On behalf of the SG Fiesta 2015 organizing committee, we would once again like to thank you for your participation in this annual event showcasing Singapore Product and Services in Shanghai. We hoped that you have enjoyed the event as much as we have enjoyed organizing it!
At the conclusion of our event on 18 October 2015, our President of SSBA, Mr. Ng Kah King, and our Chairwoman for the SG Fiesta 2015, Ms Lyn Tan, drew a total of 20 winners for our 20 Lucky Draw prizes winners. The prizes are contributed by sponsors Mr. Frankie Ong, Spring Airlines, eStay Accomodations, PPP Laser Clinic Swiss Sigvaris, and Shanghai Ocean Aquarium. Thank you sponsors and Congratulations to our lucky winners.
Meet our top 3 lucky prize winners:
First (1st) Prize Winner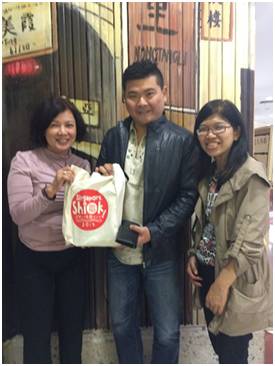 Second (2nd) Prize Winner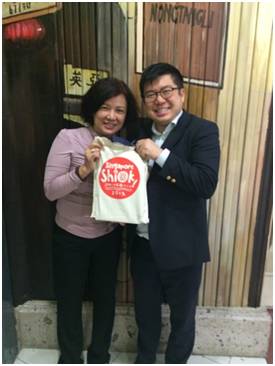 Third (3rd) Prize Winner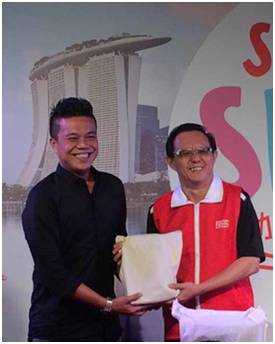 To protect the privacy of our top prize winners, we are publishing only their photos without any personal details. On a similar note, we will also not publish information of Prize Winners who have already collected their prizes. We seek your understanding in this.
As for the remaining winners who have not collected their prizes, below are the respective winning numbers. Please collect your prizes from SSBA office ( phone number: 021-31600191 / email:[email protected]) during office hours. Kindly note that the prizes will be forfeited if the winners do not come forward by 30 Nov 2015:
Fifth (5) Prize winner: SG 503698
Last 4 digits of mobile numbers: 7656
Seventh (7th) Prize winner: SG 500512
Last 4 digits of mobile numbers: 8644
Eighth (8th) Prize winner: SG 5001955
Last 4 digits of mobile numbers: 2752
Ninth (9th) Prize Winner: SG 504244
Last 4 digits of mobile numbers: 5278
Tenth (10th) Prize Winner: SG 5000411
Last 4 digits of mobile numbers: 8381
Eleventh (11th) Prize Winner: SG 5000496
Last 4 digits of mobile numbers: 6579
Twelve (12th) Prize Winner: SG 5002007
Last 4 digits of mobile numbers: 8842
Fourteenth (14th) Prize Winner: SG 504722
Last 4 digits of mobile numbers: 6869
Sixteenth (16th) Prize Winner: SG 503176
Last 4 digits of mobile numbers: 8306
Eighteenth (18th) Prize Winner: SG 5000413
Last 4 digits of mobile numbers: 8537