Meet Shenzhen's Talented Authors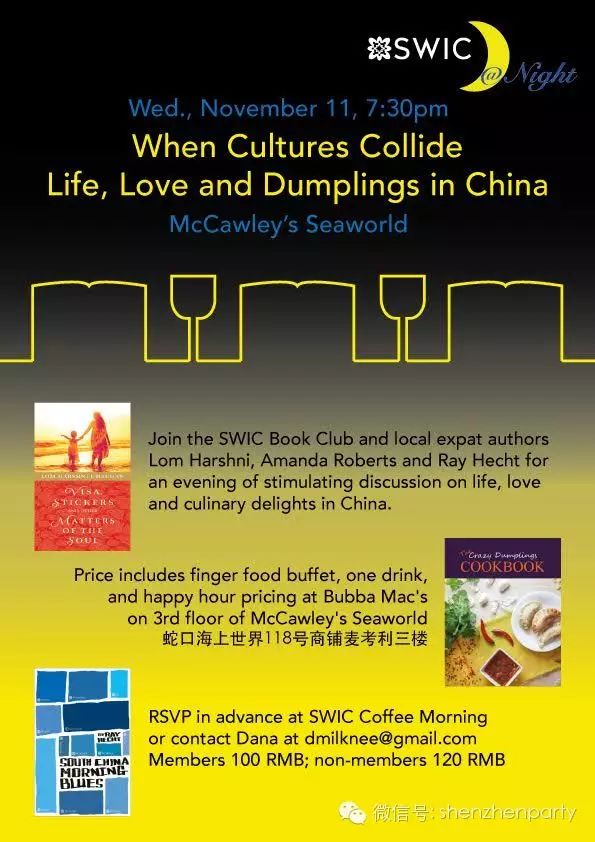 Join us for an exciting night with Shenzhen's talented local authors!

Feed your inner bookworm at Bubba Mac's in Seaworld on Wednesday November 11th at 7:30

SWIC at Night and SWIC Bookclub will be hosting a riveting discussion with Shenzhen's contemporary authors. Their unique perspectives and backgrounds will make for a great evening!

Lom Harshni:

Visa Stickers and Other Matters of the Soul

Visa Stickers is a delightful and endearing account of a young mother's experiments with raising her daughter in the Indian spiritual way while living in China and Chinese culture.

Amanda Roberts:

Crazy Dumplings

From Chicken Taquito Dumplings to Timey-Wimey Dumplings to a dumpling for your dog, Crazy Dumplings will show you all the crazy things you can stuff into a dumpling wrapper for an easy meal or snack.

Ray Hecht:

South China Morning Blues

A novel of expats in hypermodern China, South China Morning Blues explores the relationships and setting that occurs when a myraid of odd characters find themselves in the strange world of 21st Century China.


SWIC MEMBER: 100RMB
Non SWIC MEMBER: 120RMB

Your entry fee gets a fantastic buffet of finger foods and one drink (beer, wine, cola) Happy Hour pricing will be available during the duration of the event


Event Date: Wednesday, November 11, 2015 - 7:30pm - 9:30pm
Pricing Info: 120RMB
Booking Phone Number: 13530516271
Place Address: Bubba Mac's Smokehouse BBQ, 3rd Floor McCawley's, Seaworld, Shekou, Shenzhen 蛇口海上世界118號商鋪麥考利三樓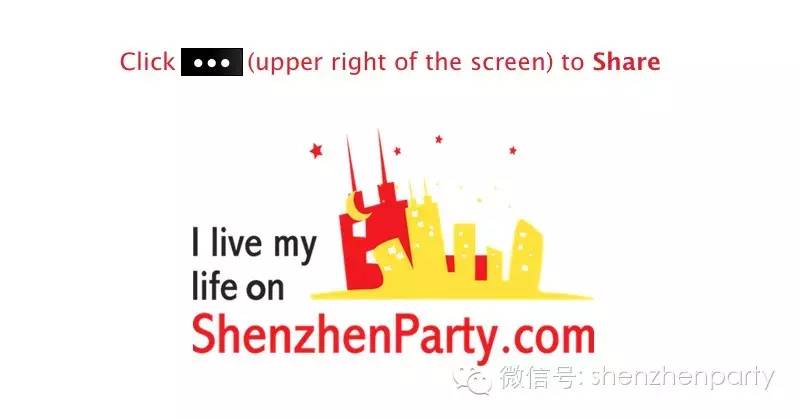 ---
Long-press the QR Code, tap "Extract QR Code" to Follow "shenzhenparty" on Wechat:
For more details, please click "Read More".