Brewed in Paradise; Raising the Bar for China's Craft Beer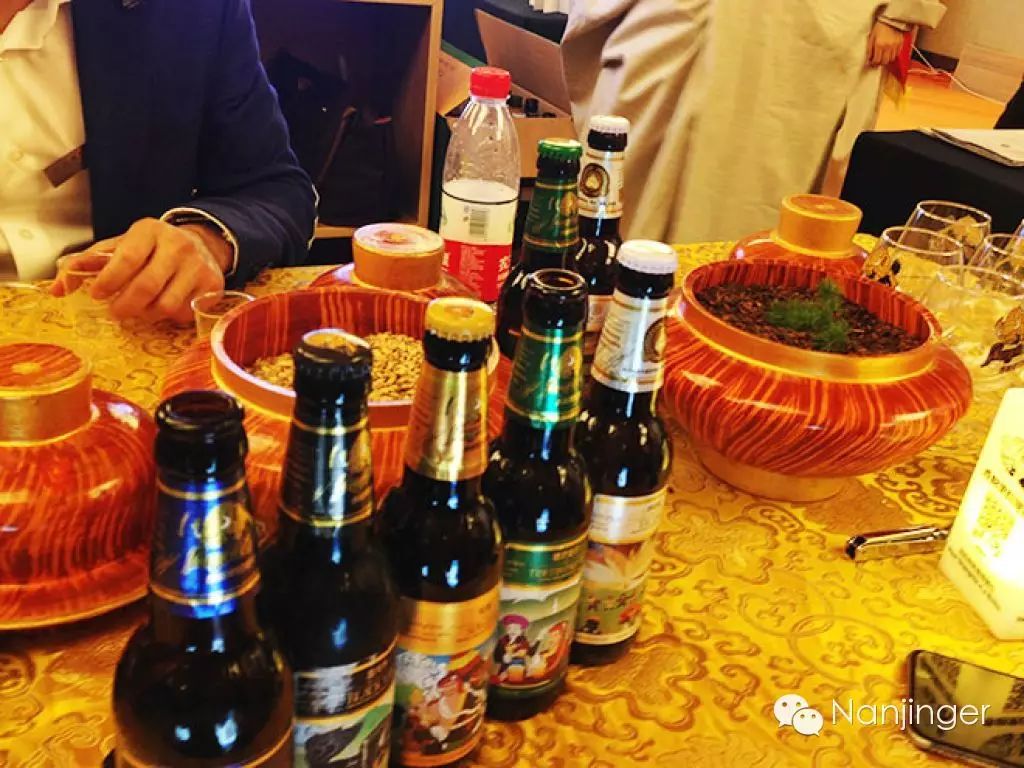 The 93rd China Food and Drinks Fair came to an end in Nanjing over the weekend, with craft beer brewers among those most optimistic for the future.
The Chinese beer industry has long been dominated by a mass-produced, low quality flavourless liquid that many foreigners would say hardly qualifies as beer. In recent years, however, the presence of craft beer has begun to grow in not only Shanghai and Beijing, but also in smaller cities all over the country. A growing upper class eager to show off their good taste, along with expats longing for a quality brew together power the emergence of craft microbreweries in China.

Although craft beer is originally an American creation, the Chinese have succeeded in infusing it with their own unique flair through the use of local produce. Distinctively Chinese craft beer varieties are brewed with ingredients such as Sichuan peppercorns, roasted sweet potato, purple rice and jasmine tea. Such innovation implies the future growth and expansion of the craft beer industry.

A promising craft brewery present at the China Food and Drinks Fair was Shangrila Highland Craft Brewery, a company that produces highland barley craft beer at the base of the Shangrila mountain range in Yunnan province. Its beer is brewed 3,300 metressea level in the Tibetan highlands, without the use of artificial ingredients or stabilisers. Although Shangrila Beer cooperates with Swiss and German beer experts to create its top quality beer, it also makes full use of local ingredients, such as unique highland barley known as qingke and local spring water. The water used is perhaps the purest in the entire country, originating from 300-metre deep springs completely free of industrial pollution.

Naturally, the company prides itself on using only the highest-quality ingredients, preserving the local culture and natural environment, as well as depending on the traditional, manual method of production.

Nanjing Expat had the pleasure of meeting the founder of Shangrila Beer at the Food and Drinks Fair, Songsten Gyalzur. Although he was born and raised in Switzerland, Gyalzur proudly celebrates his Tibetan heritage through his involvement in the local community. In 1993, his mother returned to Tibet and founded an orphanage, prompting her son to join her in their ancestral home to support the cause. Gyalzur founded Shangrila Beer as a method of financially supporting the orphanage and providing jobs for children later in their lives; 80 percent of the company's employees are former orphans, and a portion of the company's profits go towards the nursery's operation costs.

After listening to the inspirational story of Shangrila Beer's founding, this correspondent was eager to sample the product. First up, the Tibetan Pale Ale, a 4.8 percent brew with floral notes blended with citrus and a slight hint of pineapple. This excellent pale ale finished off with a low to moderate hoppy bite. Next, the 6.5 percent Super Nova, which Shangrila Beer calls its most unique brew, tasting strongly of peppermint, coupled with honey and hints of fruit.

According to Gyalzur, Shangrila Beer will begin offering its beer for retail in the near future in Nanjing. When that day comes, usher in a new era for craft beer in Chin, serving as a prime example of a Chinese company that preserves local traditions, yet simultaneously meets the lofty standards of top quality craft beer.
WANT MORE?
Fun stories, job offers, new friends and more are waiting for you at
http://www.hellonanjing.net/
http://www.nanjingexpat.com
See you there!