A big thank you to our sponsors and our members for coming!
THANK YOU TO ALL who came out and celebrated with us on our first year Anniversary. It definitely was one for the books. Also, a special thank you to all our sponsors for contributing and supporting us on each step of the way.
Here are the lucky winners of our giveaways!

This month at Becycle:
we want to spread awareness for MEN'S HEALTH.


The weather is getting colder and fall is finally at full thrust. So what's one to do to stay warm? Grow a little facial hair, take out the winter clothes and spin indoors!

As a tribute to survivors of prostate cancer and all the men who are currently struggling with health problems, we would like to increase awareness with an all time international tradition.

Let your mustache grow and spin with us!

When you or your friend sign up for our ANNIVERSARY UNLIMITED PACKAGE SPECIAL, some of the proceeds will be donated to the Livestrong Foundation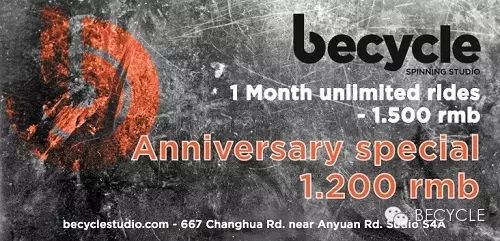 On other news!
We have teamed up with FS Juice and as an anniversary gift, enjoy a discount for their delicious juices! Use our code when you checkout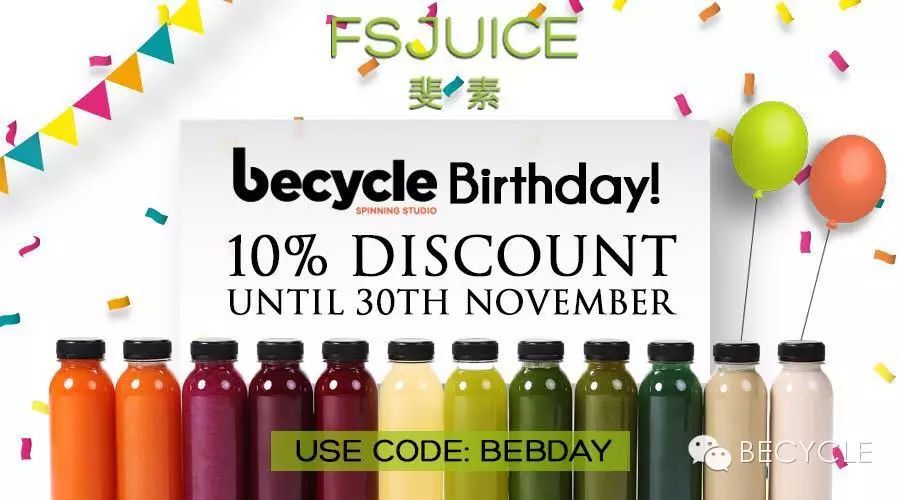 LAST BUT NOT LEAST,
WE have a new challenge!
Becycle's Second Challenge (Nov 16- Nov 27): 9 classes, 14 days!
We are inviting you to "Be Your Best" by challenging you to try things you haven't done or thought of before. The challenge with combine our specialty classes with weights on our Be totality Ride and a 75 minute endurance ride on Thursdays. Whether is evening or mornings, challenge yourself!
Remember, stay hydrated and stay positive. Be happy, be your best, and Becycle!



------------------Here's a recap of our contest.------------------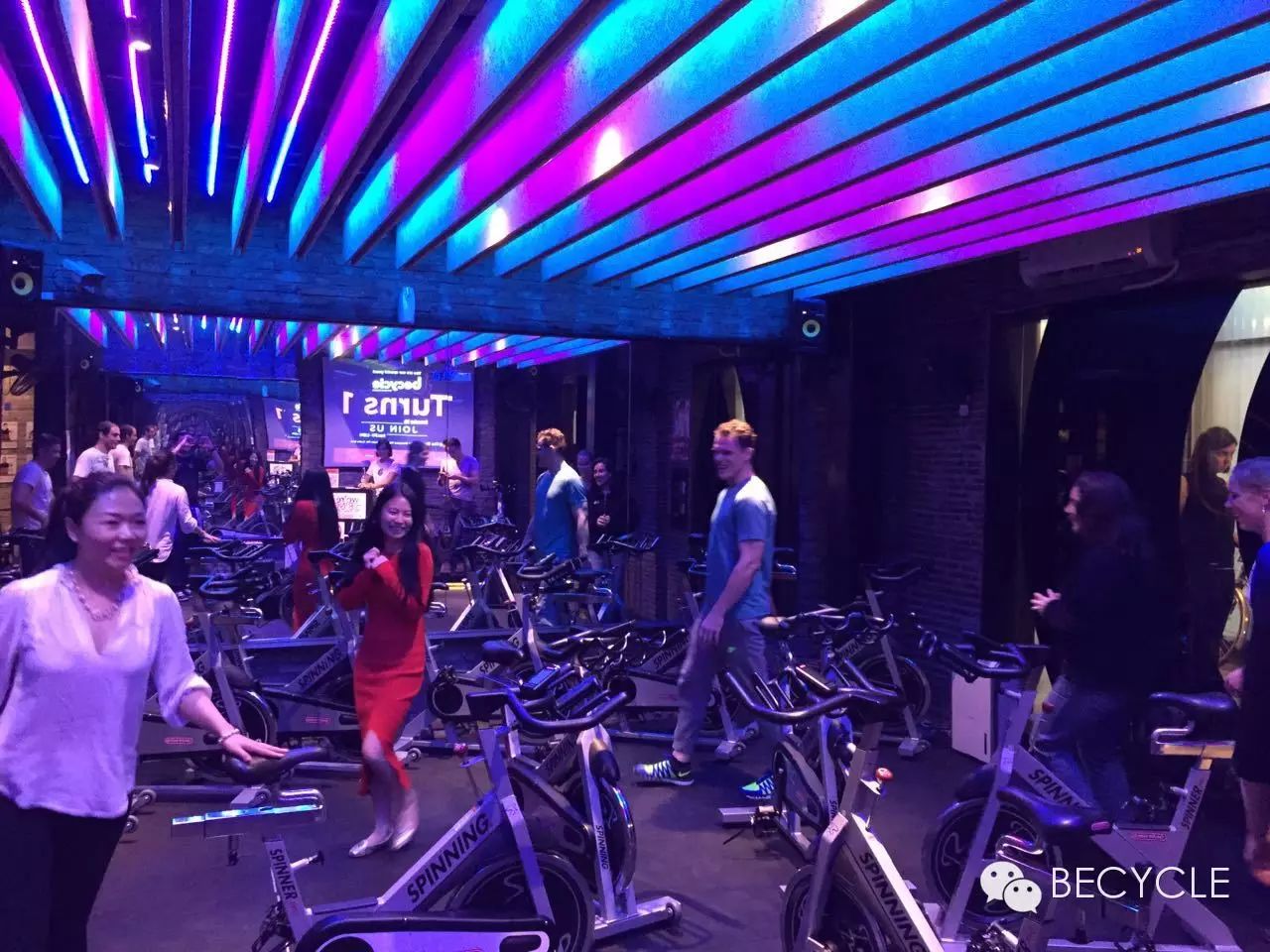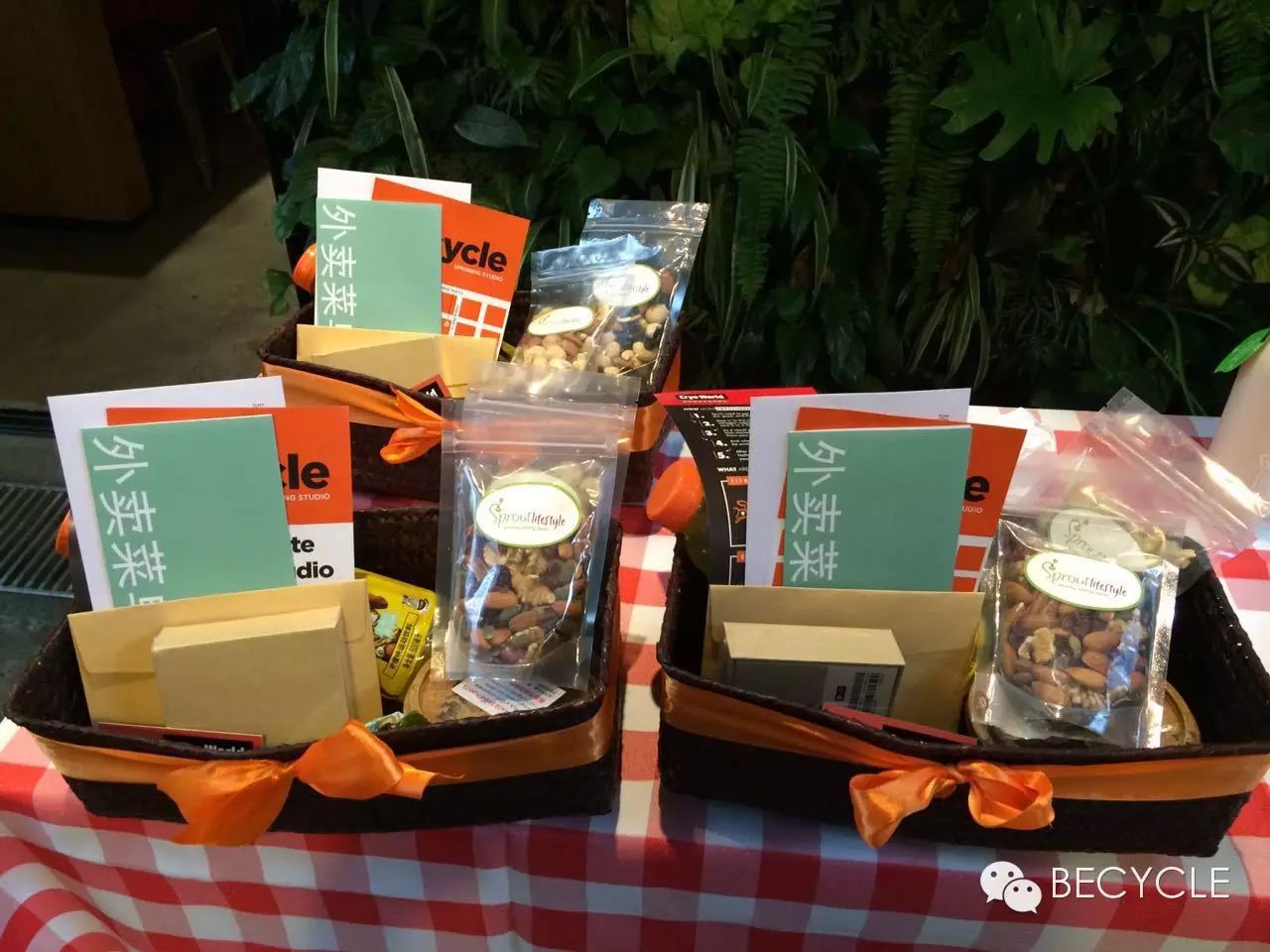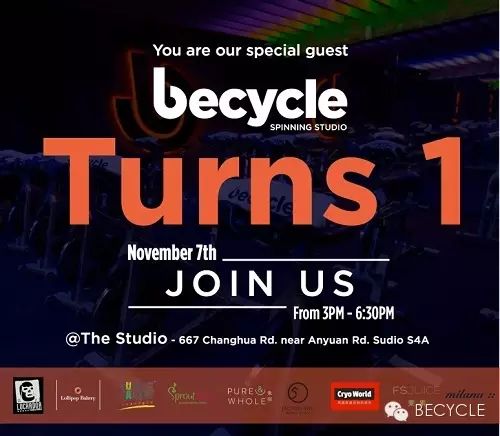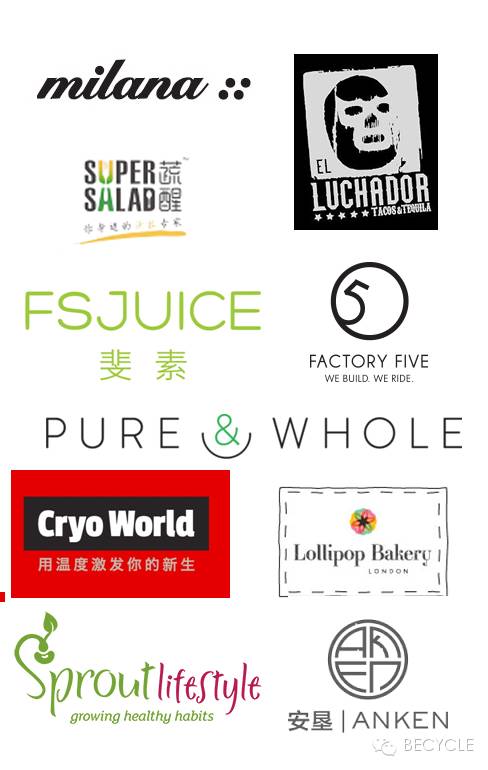 Looking forward to seeing you overcoming your limits with us! Becycle, Be Your Best!

Book your Bike now!

- Becycle Team