The Chicken is BAAAACKKKKK... Malteco Rum of the Month etc..
It took a little bit longer than espected but we couldn't stay deaf to your requests. You wanted the Chicken tagine back, you got the chicken tagine back... albeit a slightly different format and flavor. It's already on the menu and kicking/ass taking names.

We've also added a few new items to the menu making it ready for winter. A new favorite is sure to be the monster Cheese Stuffed Kefta ( aka cheese stuffed burger for non-moroccans). Using 200 grams of our freshly ground 100% halal beef and stuffed with the goodness of emental and blue cheese, it's something you just have to taste.

Rum of the Month: Malteco 10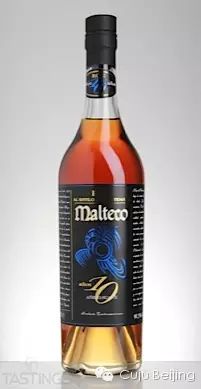 This is a beautiful little baby that can be thought off as Zacapa's little brother. At 10 years of age, hailing from Guatemala, it's definitely a rum that acts older than it is.

Medium golden amber color. Delicate, attractive, confected aromas of banana taffy, fresh meringue, marzipan, and rubber with a glycerous, bright, fruity medium body and a tingling, intriguing, breezy banana sundae, pencil shavings, peppery spices, and chalk finish. A nice fruity, aged rum that will make a pleasant sipper.

International Review of Spirits Award: Silver Medal
This november, come sample it at cuju all month for RMB 40 (45ml pour) or have it in a cocktails like a rum sour (50) or a rum old fashioned (55). You're gonna be hooked, we guarantee it.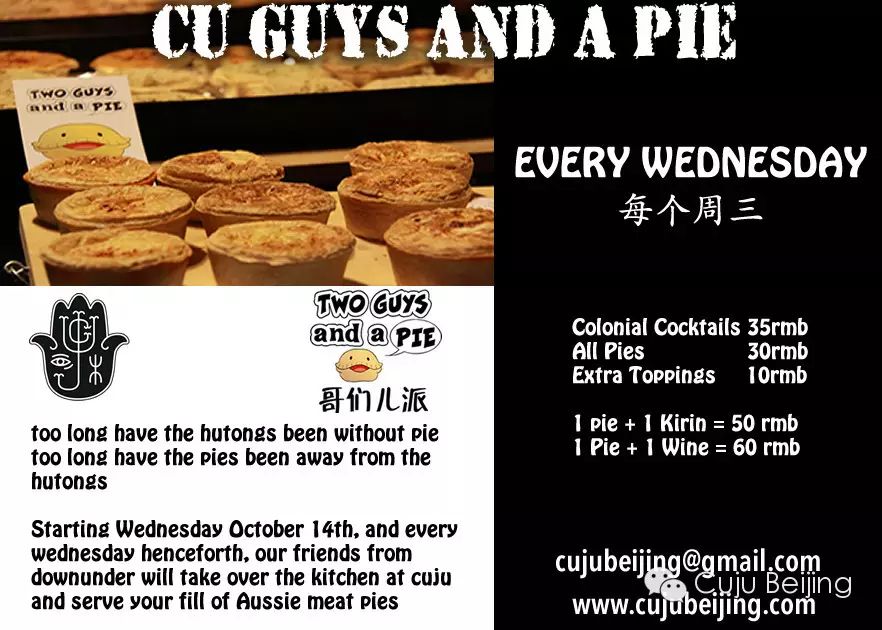 New Specials and promotions:

We're working on a bunch of new cool things for you but in the meantime, you can still enjoy the current slew of deals at Cuju all week:
1- Manic Mondays: Buy 1 get 1 Sandwhices
2- Thirsty Tuesdays: Free Flow of Kirin
3- Cu Guys & Pie Wednesdays: A weekly kitchen takeover by our friends form 2 Guys and a Pie.

4- Thursday: Wines are featured!
5- TGIF: ice cold rum cuban rum shots RMB10 all night.