An Excellent Way to Enjoy a Fun Night With Drinks & Music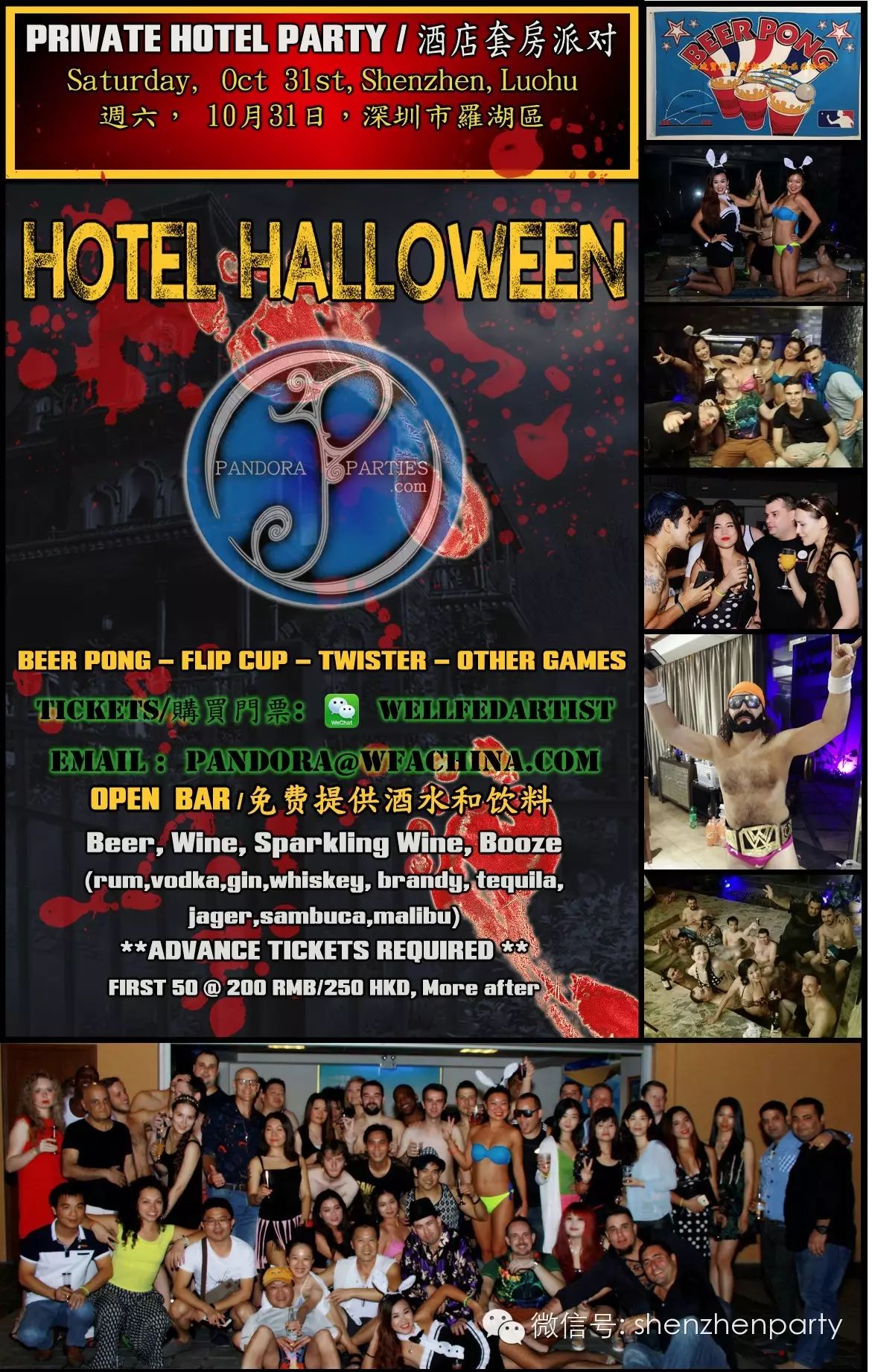 Join our party, this Halloween!
A great opportunity to meet some new friends and celebrate halloween. Pandora Parties are an excellent way to enjoy a fun night with drinks and music, in an environment which makes it easy to meet and socialize with new people. We provide a full service party, in a safe and exotic environment. The hotel suite boast 600 square meters over 2 floors, including a private indoor swimming pool, jacuzzi, and ktv room. With almost 100 people at each of the previous 2 parties, you are guaranteed to meet some fun new people from China and around the world. Lots of drinks, all provided free with your ticket purchase, including beer, white wine, red wine, champagne, rum, whiskey, gin, vodka, brandy, tequila and more, as well as a variety of juices and sodas.
There will also be some fun and western style party games, which are easy to learn and play, such as beer pong, flip cup, and twister.
The party starts at 18:00 and will go until 06:00. You are welcome to arrive any time and leave at any time. The party will slow down after 2am, but you are welcome to stay longer or head off to coco park to finish the night.
Things to bring.
Costume - it is halloween, and a costume is suggested, but not required
Bathing suit and towel, optional.
Tickets (125 tickets total):
The first 50 tickets are available at only 200 RMB
The remainder are available at 250 RMB.
Tickets can be purchased using wechat payment, bank deposit, or credit card payment online.
For tickets or more information, please contact
Wechat ID: Wellfedartist
For Photo from the last event, you can visit www.pandoraparties.com
Event Date:

Saturday, October 31, 2015 - 6:00pm - Sunday, November 1, 2015 - 6:00am
Pricing Info:
200 rmb for first 50 tickets.
Booking Phone Number:
13424309185
Place Address (English/Chinese):
深圳市羅湖區羅沙路5069號 Luohu, Shenzhen, Xinxiu Metro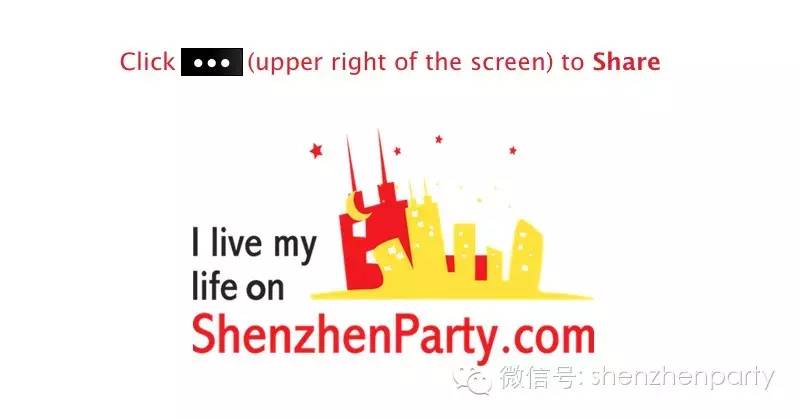 ---
Long-press the QR Code, tap "Extract QR Code" to Follow "shenzhenparty" on Wechat:
For more details, please click "Read More".