Don't Miss Out The Biggest Electronic Dance Music in SZ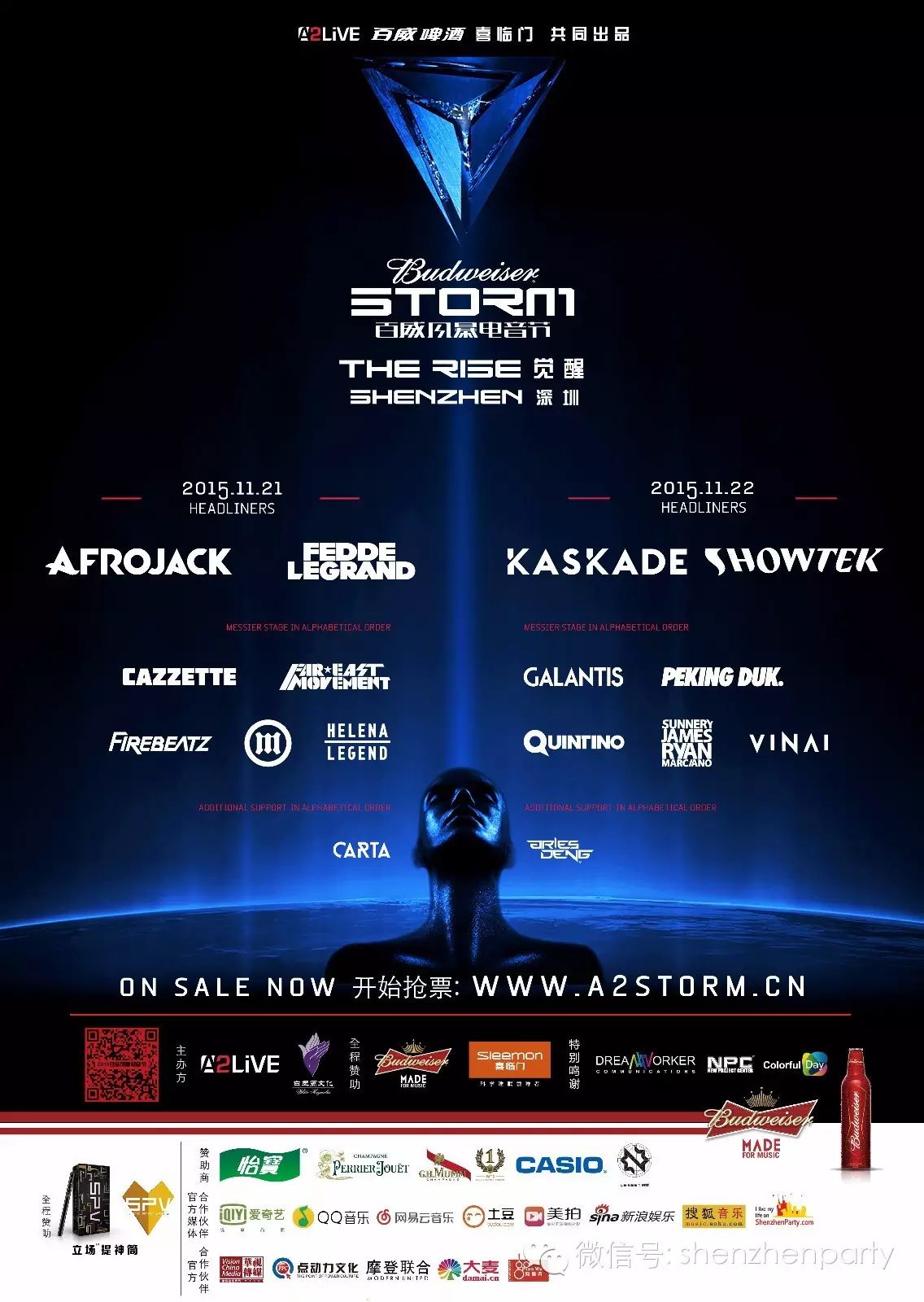 Are you ready? Join us to awake your inner electronic music.
2015 Budweiser Storm was held in Shanghai on Oct.3rd and 4th, 2015. A large number of world's top electrnic music higher-ups and fashion super star played on this festival and brought a visual and auditory feast to the Chinese fans. 2015 Budweiser Storm drew nearly 80000 people over two days, setting an new record after 2014 and making it the most Chinese successful electromic festival.
On November 21st and 22nd, the Auctaurian race will arrive in Shenzhen after conquering Shanghai. Lineup for this festival includes global icon Afrojack who is the Grammy-wining DJ; Kaskada, the American original artists and electronic music trendsetter; electronic dance music act Showtek; Fedde Le Grand, the backbone of house music Fedde Le Grand and other electronic music higher-ups. Just let the Auctaurians show you an an unprecedented electornic experiences to release your personalities and passions. At the same time, the stage of"Alien Castle that shone in Shanghai will be showed in Shenzhen again.
Tickets are available now @ http://shenzhen.a2storm.cn/cn
10月3-4日,2015百威風暴電音節在上海強勢回歸,一眾世界頂級電音大咖及潮流巨星"電"閘全開,真我釋放瞬間覺醒屬於電音的巔峰超能量!短短兩天,將近8萬人參與狂歡,再次刷新2014年記錄,開創了中國最為盛大的電音盛宴!
11月21-22日,亞克托里安星人將第一次攜百威風暴南襲,電音狂潮直擊深圳,格萊美獲獎DJ、全球偶像Afrojack,美國原創藝人、電音潮流引領者Kaskade,以一首《Cannonball》攻下全球舞池的兄弟組合Showtek,House音樂圈絕對中堅力量Fedde Le Grand等全新電音大咖陣容,將引領全場數萬觀眾共同點亮激情,釋放獨具一格的真我個性!更有在上海站大放異彩的"外星城堡"舞臺將再次空降深圳,在現場等著覺醒你內心的電音超能量!
還等什麼?馬上加入我們的盛世狂歡吧!
購票地址:http://shenzhen.a2storm.cn/cn
Event Date:

Saturday, November 21, 2015 - 2:00pm - Sunday, November 22, 2015 - 10:00pm
Pricing Info:
Tickets are available now @ http://shenzhen.a2storm.cn/cn
Booking Phone Number:
400-622-8228
Place Address (English/Pinyin):
Longgang Sports Center, Junction of Shuiguan Highway and Longxiang Ave., Longgang District, Shenzhen, Post Code : 518115
深圳市龍崗區中心城龍翔大道與水官高速交匯處, 郵編:518115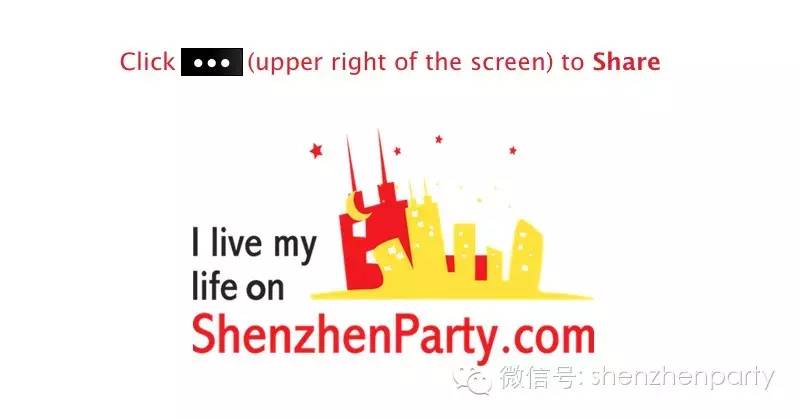 ---
Long-press the QR Code, tap "Extract QR Code" to Follow "shenzhenparty" on Wechat:
For more details, please click "Read More".