4th Annual Marine Corps Birthday Party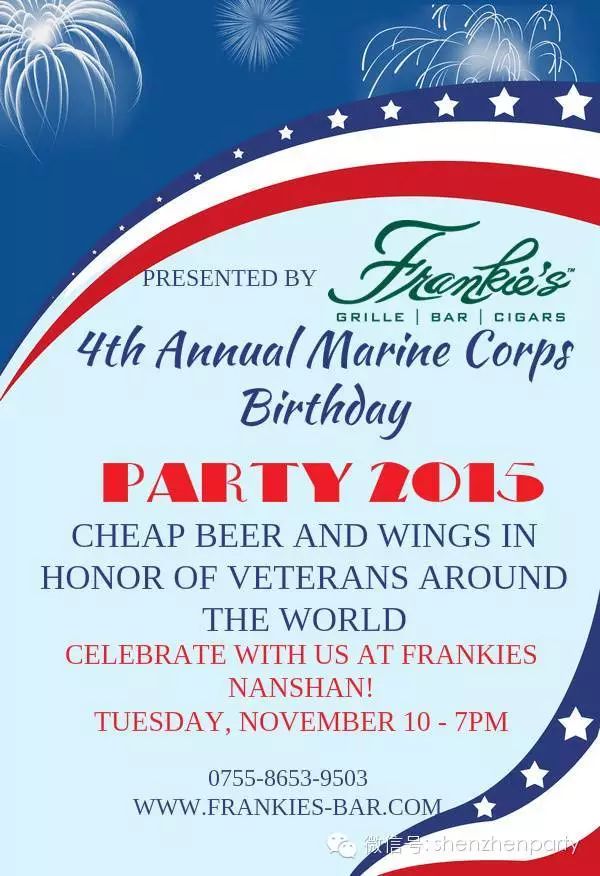 On Tuesday, November 10th, Frankie's will host our 4th Annual Marine Corps Birthday Party. We hope you'll join us in Nanshan to honor and celebrate veterans from all branches and countries around the globe. We'll have specials on beer and chicken wings to compliment the annual birthday ceremony culminating in the cutting of the USMC cake. Festivities will kick off around 7pm. We hope to see you there!


Event Date:

Tuesday, November 10, 2015 - 7:00pm - Wednesday, November 11, 2015 - 1:00am
Pricing Info:
Free entry
Booking Phone Number:
0755-8653-9503
Place Address (English/Chinese):
深圳市南山區創業路海珠城裙樓1樓A區013號-1 No. 013-1, Area A, Ground Floor, Haizhu Cheng, Chuangye Road, Nanshan District, Shenzhen P.R.C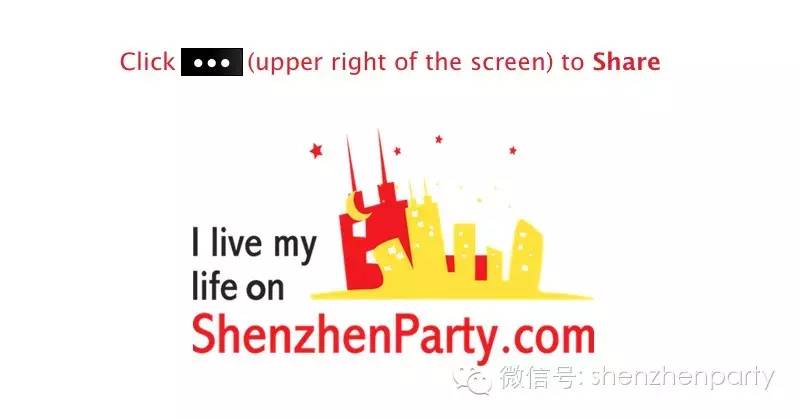 ---
Long-press the QR Code, tap "Extract QR Code" to Follow "shenzhenparty" on Wechat:
For more details, please click "Read More".