Welcome to UEF Family Fun Day on 21st November at UISZ Campus
|

2015-11-05
Author:UISG

|

|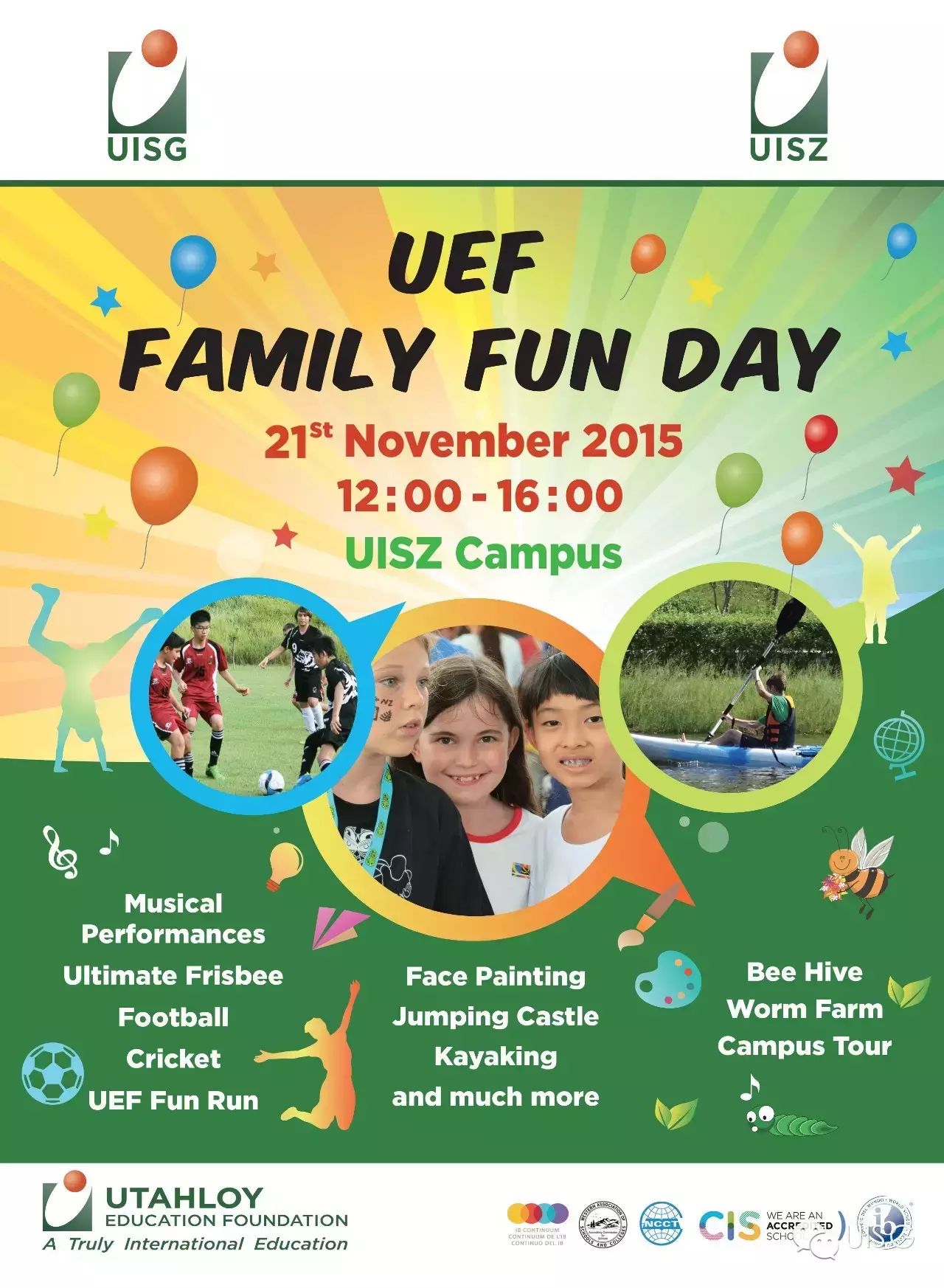 UEF are holding a joint UISG/UISZ Family Fun Day on Saturday 21st November at the UISZ campus in Zengcheng.
The aim of the day is to gather students, parents and staff from both campus in a fun day, full of activities.
We look forward to seeing many parents at this exciting event.
Further details regarding transportation and the programme will follow shortly.

Neil McBurney
Head of School