The First Ever UEF Alumni Reunion
|

2015-11-04
Author:UISG

|

|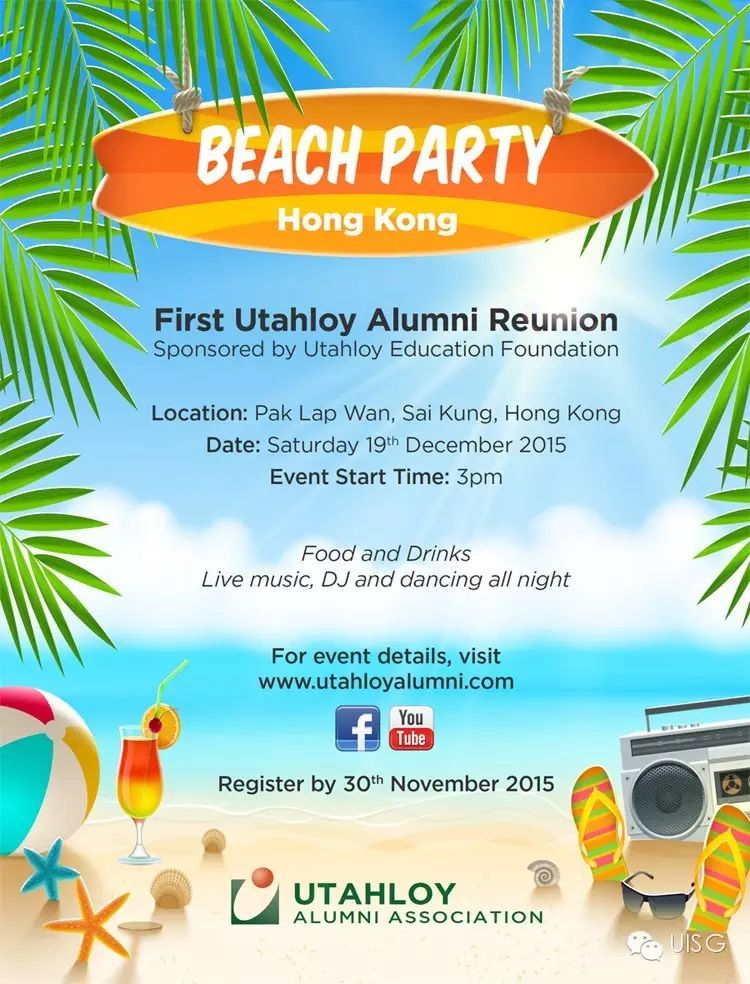 Please come and join us in celebrating the FIRST EVER UEF Alumni Reunion on 19th Dec, 2015 at our Pak Lap beach site in Hong Kong.
We are expecting alumni of all past UEF years to participate in this exciting event. Since many of the graduates have been away for some years, it will be a wonderful opportunity to meet up with them again. It promises to be a great day and a chance to relish & refresh memories.
Look forward to seeing you there.
Utahloy Alumni First Reunion
Date: 19th December 2015
Time: 3pm – 11pm
Location: Pak Lap, Hong Kong
Transportation: pick up from Kowloon Tong Office at 1:30pm; return by speed boat from Pak Lap to Sai Kung at 11pm

 Cocktail/Networking from 3pm - 5pm
 Dinner served at 5pm to 7pm
 Party/Music/Dancing from 7pm to 11pm

Overnight accommodation is available at a costs of HK$250 per person.

If you are interested to come along to our VERY FIRST Utahloy Alumni Reunion, please reply to [email protected] and register at www.utahloyalumni.com
Registration deadline is 30th November 2015.