Singles Day Party at V+ with the Jackson Twinz, Wednesday 11.11.
Launching PARTY for the NEW V+ table & guest list service
InternsInBeijing will have its own guest list and table reservation service in V+
Lets celebrate it together on Singles Day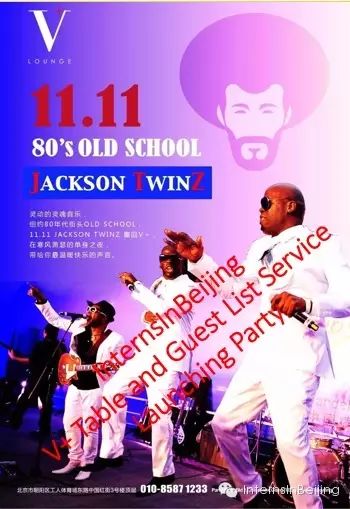 80's Old School by the Jackson Twinz
Click "Read more" for details about the lounge
We launch our guest list & table service in V+ on Wednesday 11.11 ! Singles Day! Come and celebrate with the Jackson Twinz and dance to 80's Old School.
Free Entry for Ladies
50RMB for gents
Includes open bar from 9pm-2am
From now on V+ will have guest list and table service for all our followers!


EVERY DAY
Guest list only from wednesday - Saturday


Send your first and last names to our Wechat Account to be on the guest list
Book your table directly on our account. Put yourself on the guest list of InternsInBeijing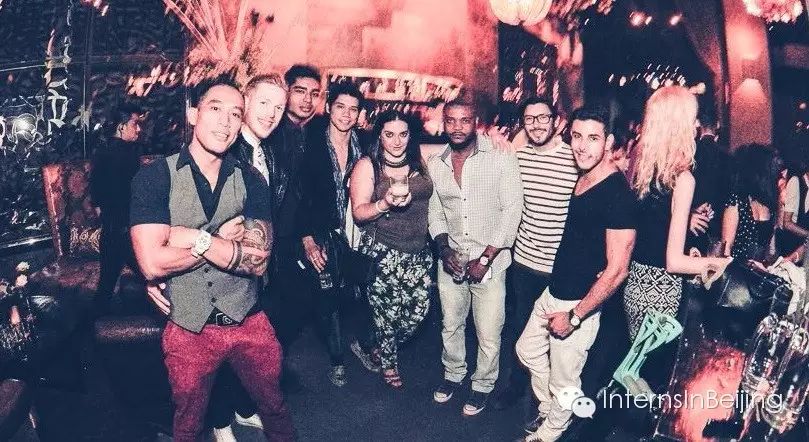 InternsInBeijing puts you on the guest list of V+ and books your table
Celebrate the launch of our V+ Service on Wednesday 11.11
V+ Table & Guest List Launching Event
Gin Tonic

Book the guest list by writing your first and last names on our account.

If not possible: Send your names to Wechat ID Swiss54
1. Write all your names to the InternsInBeijing Account and mention V+, guest list
Ex. Jeff, xy, xyz, xx, V+ guest list
2. Go to V+ on Wednesday and Say you are on the InternsInBeijing list!
3. From Wednesday on you can do that every day!
5. For more details click "Read more" on the bottom.
Click "Read more" to see the V+ Details
Follow us to reserve a table or to be on the V+ guest list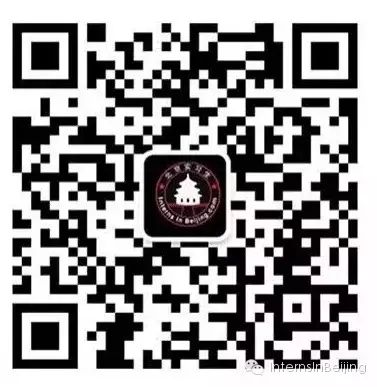 Contact Wechat Swiss54 for Cooperation
Click 'Read more" to learn all about V+