Do You Know This Very New Pizza Place: Gatto Matto Pizza & Bar
Just when you'd already thought you'd found your favourite pizza joint in Hangzhou, a rethink may be in order. Gatto Matto offers a warm, friendly atmosphere (fore-fronted by the owner Manrique), in a sleek, yet sociable premises that promotes the idea of good pizza with good company. Situated near Huanglong Stadium, and a mere stone's throw away from the infamous Ellen's, Gatto Matto needs to figure somewhere in your night out.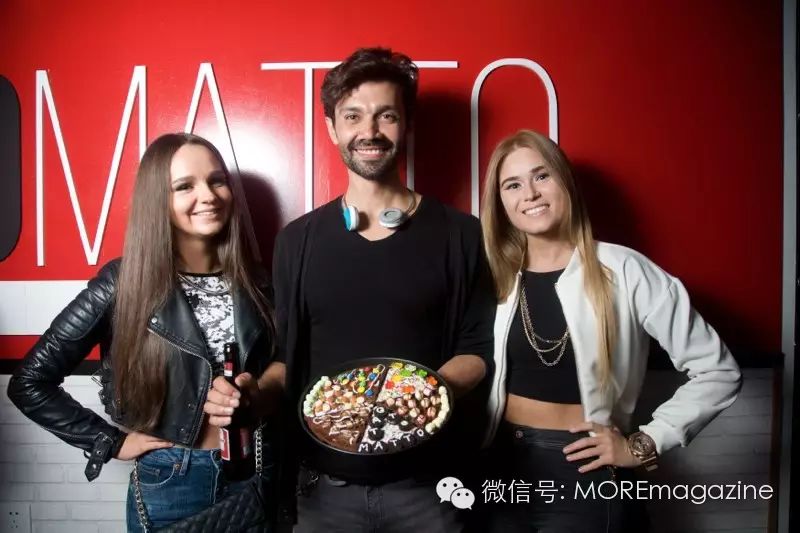 Gatto Matto proudly boasts what we in Hangzhou have been yearning for for so long: proper big-slice pizza – perfect for those with a real appetite. Their slices from a 16 inch pizza are thinly based, crispy crusted and carry a low price tag (Marguerita 12RMB). Also, using fresh, healthy, high quality ingredients means you can get both a good deal of quality and quantity in a single bite. I bravely went with the messy option and grabbed with both hands, directing the mammoth slice mouth-bound, and was not disappointed.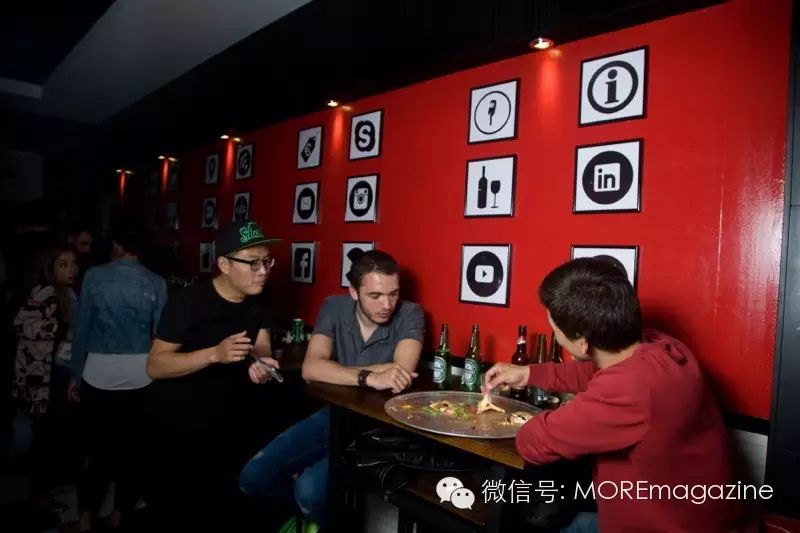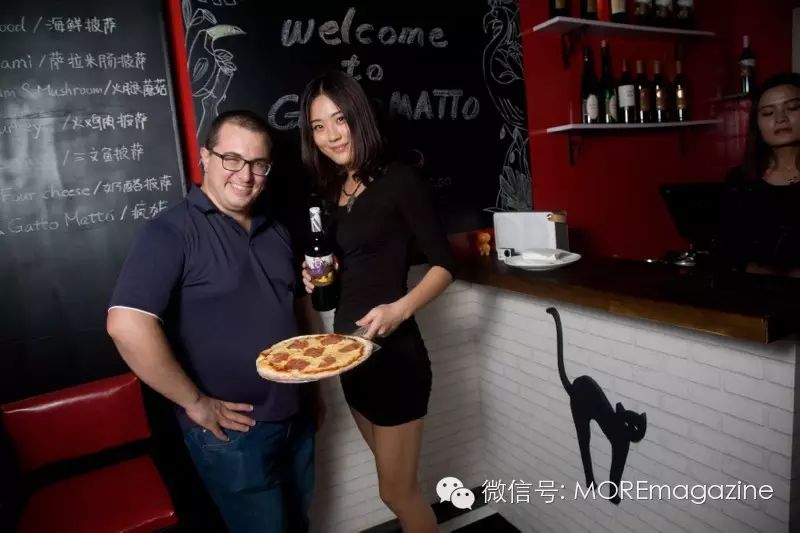 A selection of meat, fish and extra cheesy choices including Turkey (17RMB/slice), Salmon (17RMB), Four Cheeses (20RMB) and, recommended for meat-lovers, the Gatto Matto Special (22RMB), all liberally topped and placed on a deliciously tomato-y sauce. Although smaller, 12 inch pizzas and slices are available; the big slice not only offers bigger quantity but, more importantly, a bigger experience too.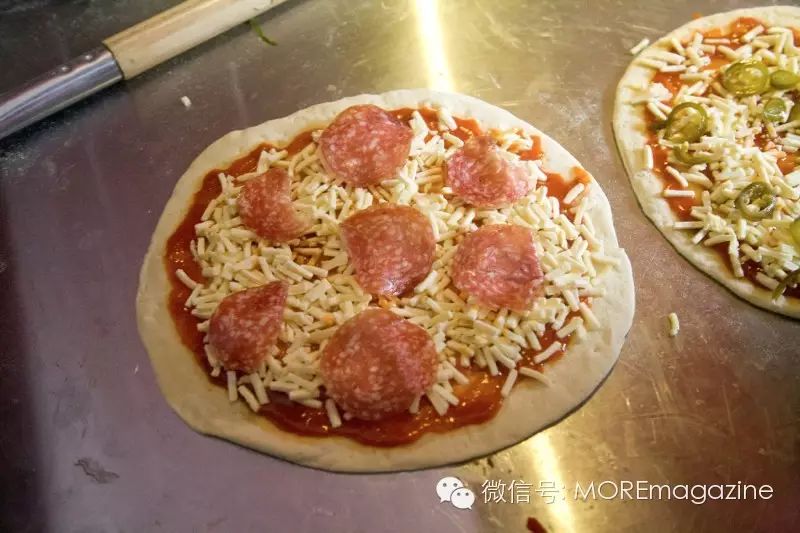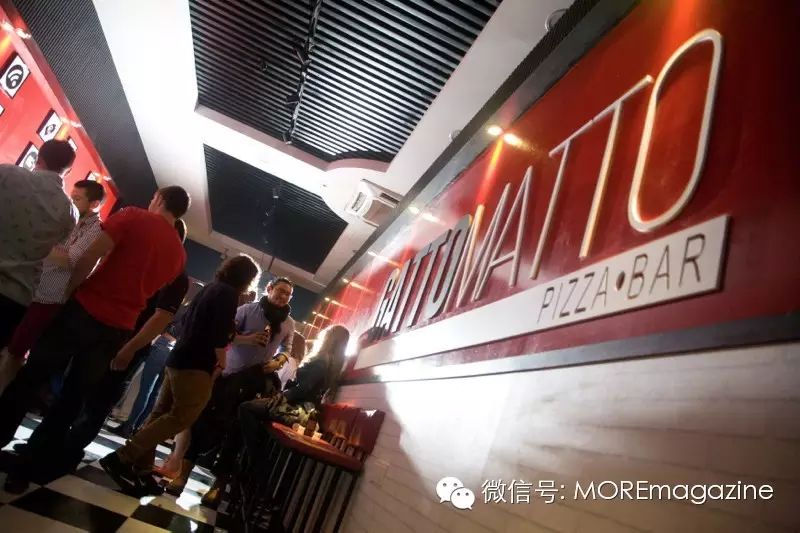 Although offering it by the truckload, Gatto Matto does not exclusively serve pizza. For those not up to tackling the big slice, alternatives in the way of wraps (Avocado and Chicken 22RMB) and salads (Caesar 22RMB) are a lighter option, all in decent portion sizes and served with Gatto's homemade sauce. Bottled and canned drinks are very reasonably priced (Budweiser 15RMB) and a couple of cocktails will be introduced soon for good measure.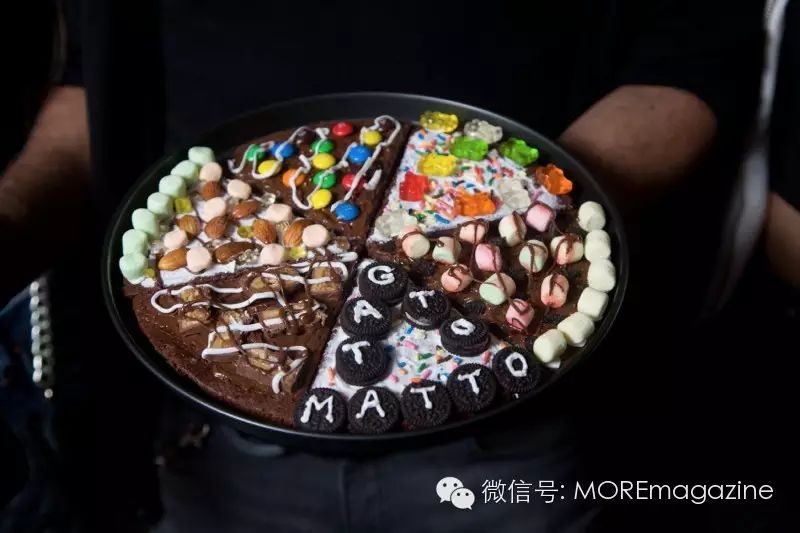 Gatto Matto is very keen to spread the word of the big slice, offering buy one get one free on Mondays and Wednesdays on purchases of whole pizzas and half price pizzas at lunchtimes for those with a student ID. Free jello shots on Saturdays too, plus promotions for groups, meaning Gatto Matto could serve as your own exclusive restaurant for that special day.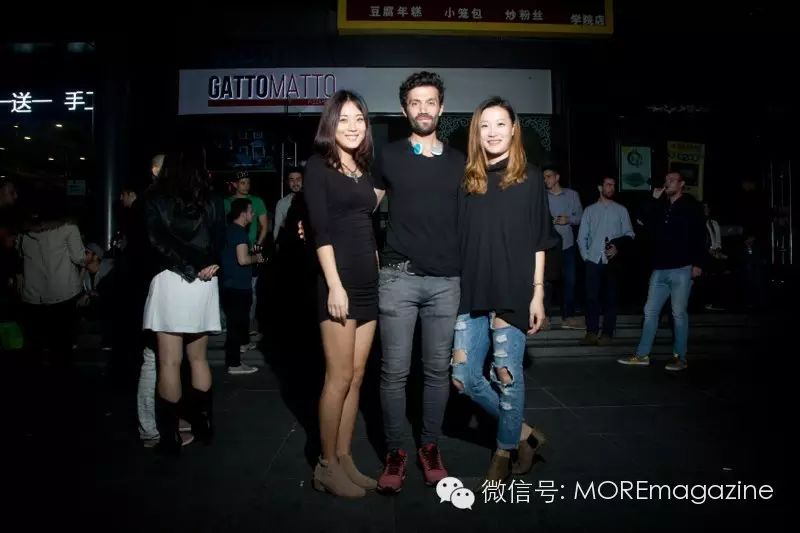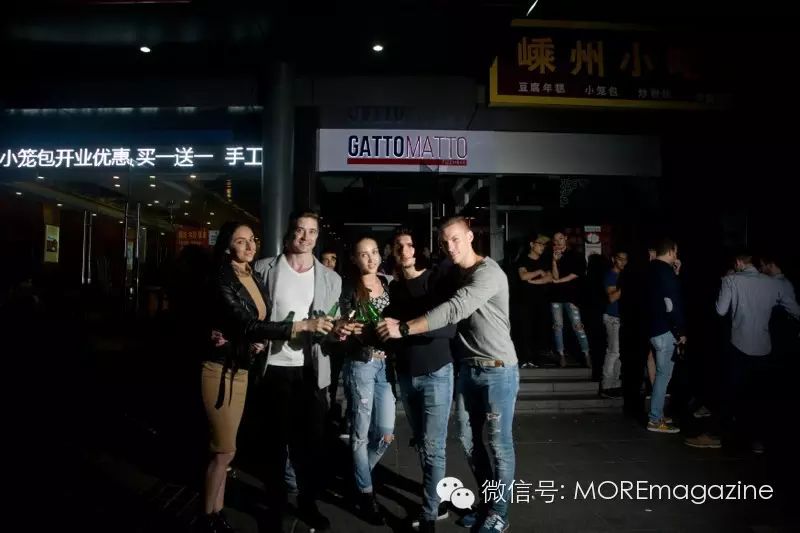 If you're lucky enough to live within range, Gatto Matto will also be offering delivery in the near future, meaning you won't even need to leave to comfort of your sofa to enjoy a delicious slice of the good stuff. Menus in English, smoking not permitted.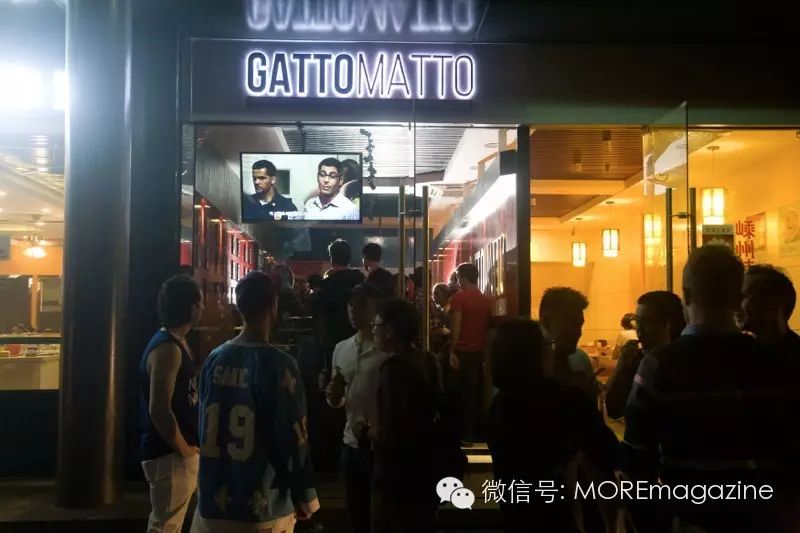 Address: Booth 104, Huaxing Chuanye Mansion, Huanggushanheng Road 黃姑山橫路華星創業大廈104店 (靠近學院路)
Telephone: 0571 8733 2082
Opening Hours: 11am - 7pm (Sun.-Mon.), 11am - 12am (Wed.-Sat.)


---
Want to know more places like this, discover more in the up coming November issue.

Want to have MORE on your phone? Simply search "More Hangzhou" in App store or open app.morehangzhou.com with your browser, it's going to make your life easier!
Follow MORE's wechat to find out what's going on around town