Fathers try 'kangaroo care' their babies in Nanjing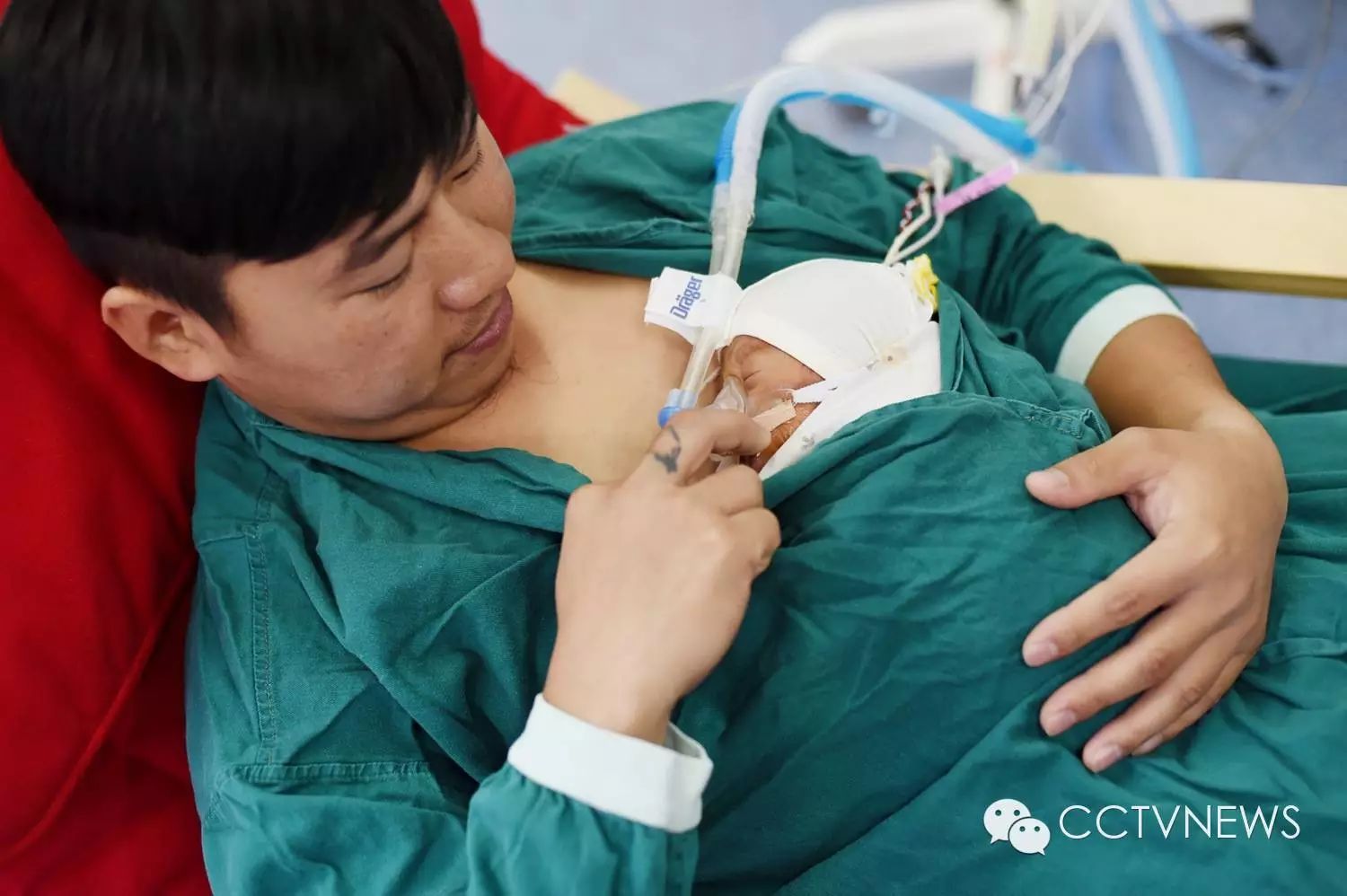 Though taking care of babies is traditionally seen as a mother's job, recently a group of fathers in Nanjing broke the norm by becoming "kangaroo fathers".
Photos taken on Friday show two fathers putting their premature newborns against their bare chests beneath a long robe at the Nanjing Maternity and Child Healthcare Hospital.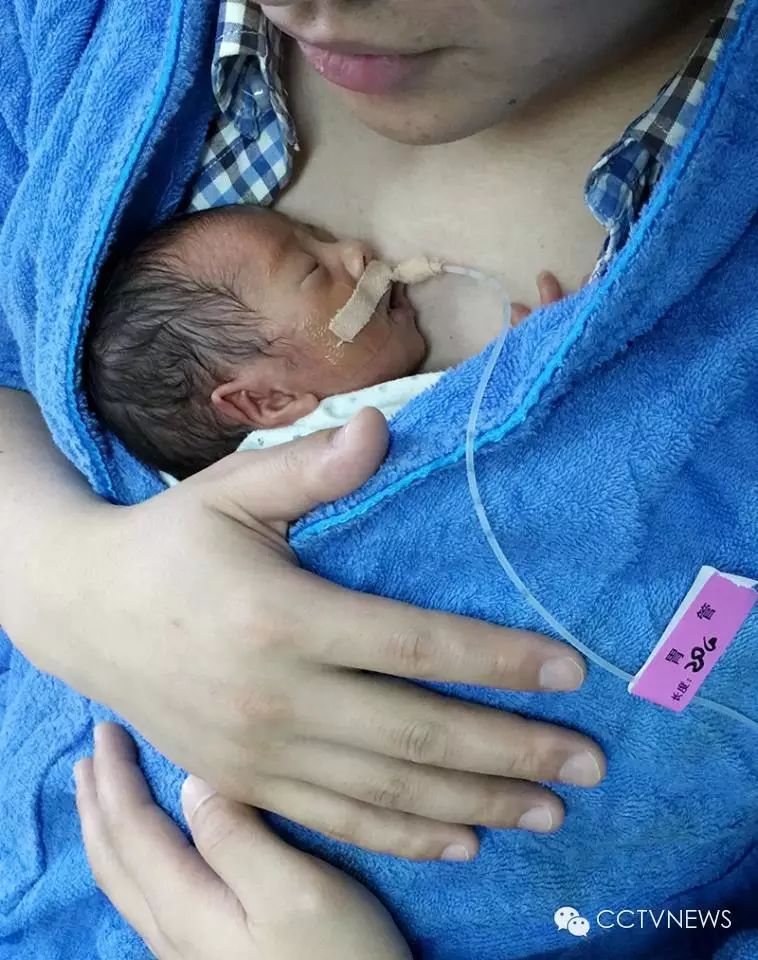 The measure, called "kangaroo care," resembles kangaroo mothers holding their babies in a pouch. The move has been gaining popularity in recent years, after people have learned that skin-to-skin contact is considered a good method to soothe premature babies.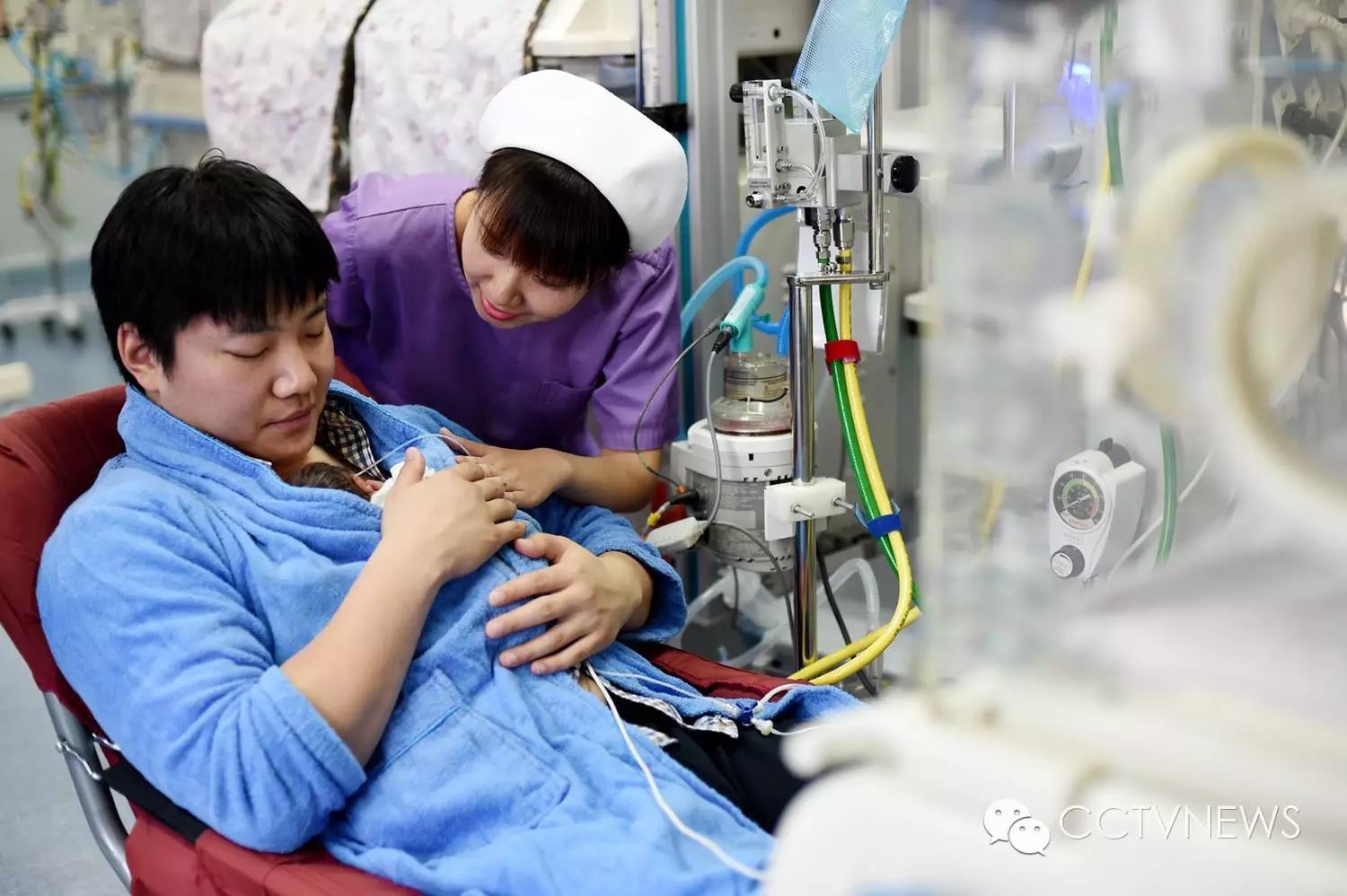 Both of the newborns are less than 1.5 kilograms, and must be treated as gently as possible. The fathers had to remain still for two hours' care, according to xhby.net.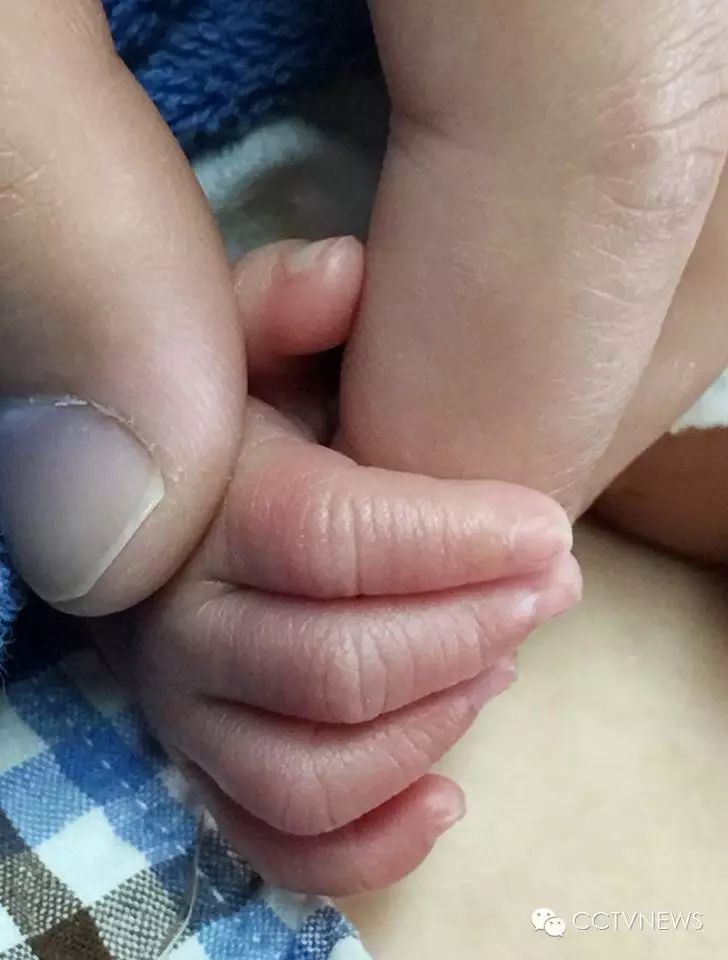 This is the first year that the hospital let fathers try "kangaroo care" for their babies. As of now, nearly ten fathers have taken part.