Controversy surrounds free condom machine for students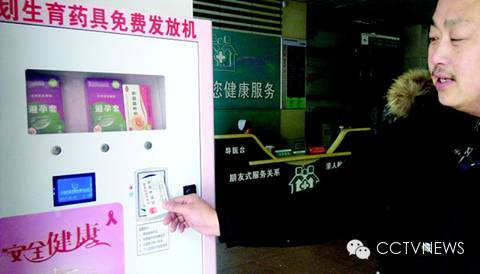 Automatic contraceptive dispensers have been installed throughout university campuses in Zhejiang Province. Students are able to get contraceptives for free from the machines using their resident ID card. Controversy has surrounded the dispensers amongst students, parents, universities and the health department.
The dispensers have been in service since March and have been placed in areas where students most frequently visit. The students can easily get condoms, contraceptive suppositories and gels by swiping ID cards but minors have no access to it because the new type of smart condom machine is able to recognize and access information in the ID card.
The statistics of the maintenance department that service the machines show that the dispenser in Zhejiang University has distributed 1000 sexual health products so far and they have mainly been used by male students.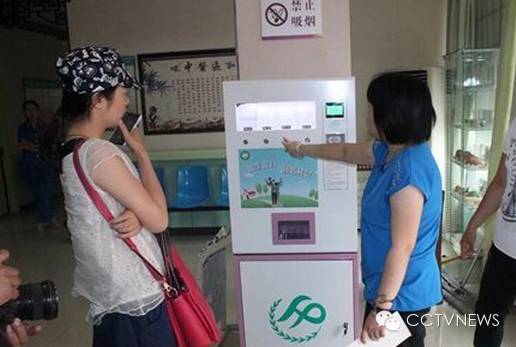 However, it does not seem that everyone has welcomed the machines on campus. Some students are worried about their privacy, with the smart cards that are used to access the dispenser revealing personal information about them. While some parents are concerned that the students are not mature enough to make decisions around these issues and take responsibility for premarital sex. Even, the university executives have expressed concerns that the machine may encourage students to have premarital sex.
Facing these concerns Li Danhe, director of Health and Family Planning Commission of Zhejiang Province responded that nowadays university students had more knowledge around the issues of sex and premarital sex but they had little sense of reproductive health, which may raise the risk of unwanted pregnancy, sexually transmitted disease and HIV. Therefore, the contraceptives could protect them from potential risks.

According to the data of Center for Disease Control and Prevention of Zhejiang Province, in 2014 there were 3327 new cases of HIV, of which 104 were youngsters (15-34) and 96.5% was infected through sexual transmission. The number of the young people infected between 2013 - 2014 has grown at the rate of 85.7%.
Yu Min, deputy director of the center, said that the increase and high risk were resulting from the active intercourse among youngsters and multiple partners. Therefore, the dispenser could increase the accessibility of sexual health products.
The Health and Family Planning Commission of Zhejiang Province revealed that 10 universities had brought these machines and it expected that each university will be equipped with one in the next year.