Know More About Shekou with TLI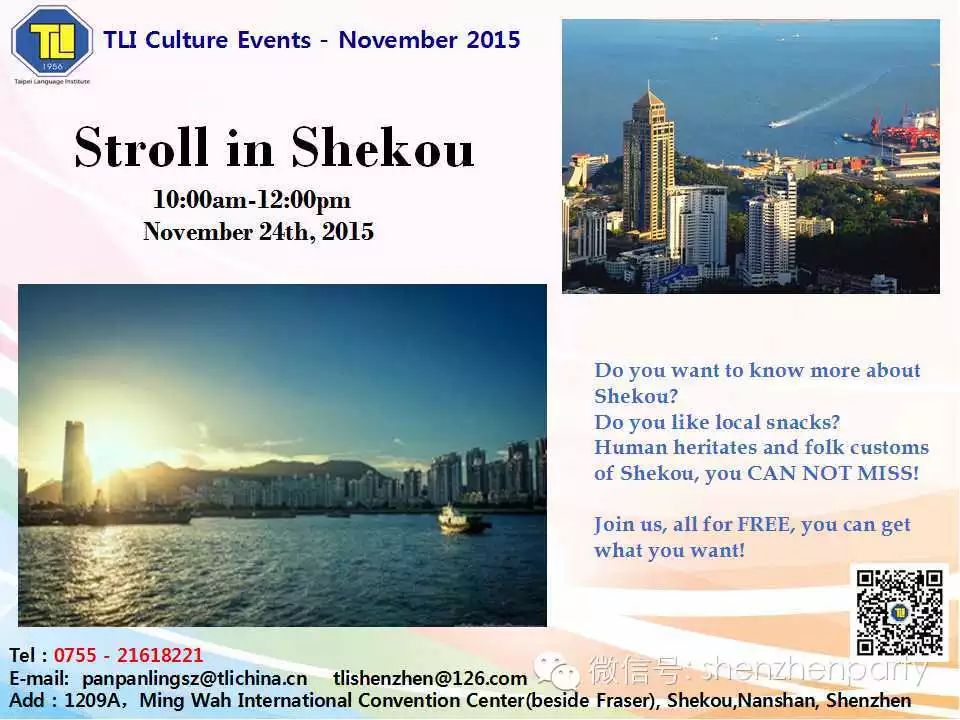 Stroll in Shekou, help you to know more about Shekou. 
When?
November 24th, 10:00am-12:00pm
Where?
1209A,Ming Wah International Convention Center(beside Fraser), Shekou,Nanshan, Shenzhen
Why?
Know more about Shekou.
Taste local food of Shekou.
Make more friends.
Welcome to join us! We have big surprise for you !
How to join?
E-mail: [email protected] [email protected]
Registration date: November 8th-November 22th
Event Date: Tuesday, November 24, 2015 - 10:00am - 12:00pm
Pricing Info: Free entry
Booking Phone Number: 0755-21618221
Place Address: Learn Chinese with TLI, Room 1209A, 12 Floor, Ming Wah International Convention Centre (next to Fraser Place), Shekou, Nanshan, Shenzhen
深圳南山區蛇口龜山路明華國際會議中心C座1209A(泰格公寓旁邊)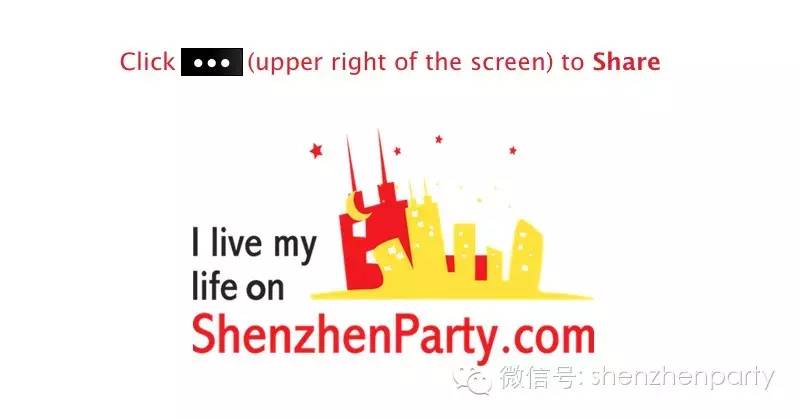 ---
Long-press the QR Code, tap "Extract QR Code" to Follow "shenzhenparty" on Wechat:
For more details, please click "Read More".