Guangzhou International Beer Festival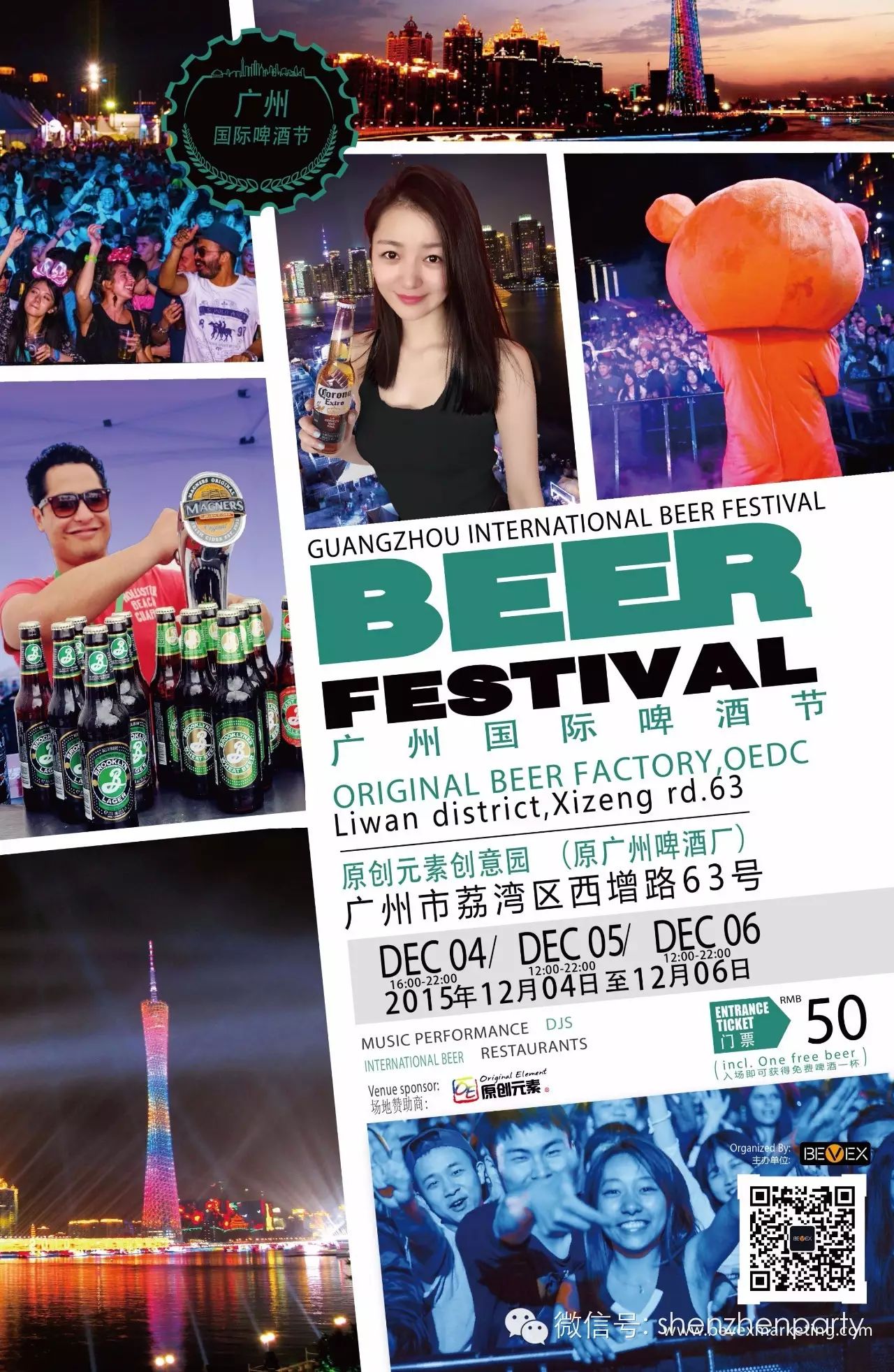 Guangzhou International Beer festival is an upscale beer festival whose objective is to promote international and domestic beers to the local market by teaching them how to pair beer and food. Coming directly from Shanghai, this event is also a networking platform to connect F&B professionals from all over the world. Get ready to enjoy great music line up, taste some domestic and international beers and food as well as play unique carnival games! Come for a Beer, stay for the day!
The detailed event opening times are below:
04th December (Friday): 16:00 to 22:00
05th December (Saturday): 12:00 to 22:00
06th December (Sunday): 12:00 to 22:00
Event Date: Friday, December 4, 2015 - 4:00pm - Sunday, December 6, 2015 - 10:00pm
Pricing Info: Ticket price: 50RMB (Including one free beer)
Booking Phone Number: 15601703205
Place Address: Guangzhou, Liwan district, Xizeng rd. 63 廣州市荔灣區西增路63號,原創元素創意園(原廣州啤酒廠)


---
Long-press the QR Code, tap "Extract QR Code" to Follow "shenzhenparty" on Wechat:
For more details, please click "Read More".