[Today] Shenzhen University Free Seminar : International Finance


MSc International Business Faculty Talk : International Finance - The Investment Myths
Event information
Date : 15 November 2015 (Sunday)

Time : 14:30 - 16:30
Location : Nanshan Westin Hotel, 4/F, Conference Room no. 6 (Metro Windows of the World, ExitA)
Speaker : Dr. Vlado Kysucky
Language : English
The seminar shows the dangers financial markets and demonstrates why it is important to study investment theories to succeed in financial markets.
Main premise: Financial theories generally fail. Professional investors generally dont outperform the markets. But understanding the limitations of financial theories and ambiguities of financial markets empower investors to systematically succeed in the markets.
Reservation or more information:
Tel: 400 888 2293
Email : [email protected]
Web : www.szibs.cn
Wechat (szibs_2014) , leave name, phone contact and company for registration
Rundown:
14:00- 14:30 Registration
14:30 - 15:00 Information Session of MSc International Business
15:00 - 16:00 The Seminar - Investment Myths
16:00 - 16:30 Q&A Session
16:30 End of event
Dr. Vlado Kysucky - Shenzhen International Business School Assistant Professor
Vlado Kysucky worked as the Visiting Researcher of Tsinghua University and Taipei Chinese Economy Research Center with rich experience in the research of financial field. During 2003-2009, Vlado Kysucky was the research administrator of Columbia University Foundation School. He published the academic thesis in several world famous academic journals, and awarded the Germany Banking Seminar Best Thesis Award, the thesis "The Benefits of Relationship Lending in a Cross-Country Context: A Meta-Analysis" was collected by the world top management periodical Management Science in 2015.
About Shenzhen International Business School
Co-founded by Shenzhen Government and Shenzhen University, the current Dean Professor Aidan Kelly was appointed to establish an International Business School. The school aims to produce international business experts by offering pure English teaching and learning environment, employing world class teaching staff from overseas and working with top ranked business institutes from globe. More : www.szibs.cn
About MSc International Business
Awarded by IESEG School of Management, France, the programme will be delivered in Shenzhen. The flexible learning mode attracts working professional to earn an international recognized qualification, and gaining the updated knowledge and skills for individual's career development.
http://www.szibs.cn/en-us/programmes/detail/International-Business
Event Date: Sunday, November 15, 2015 - 2:30pm - 4:30pm
Pricing Info: Free entry
Booking Phone Number: 400 888 2293
Place Address: Nanshan Westin Hotel, 4/F, Conference Room no. 6 (Metro Windows of the World, ExitA) 益田假日威斯汀酒店4樓6號會議室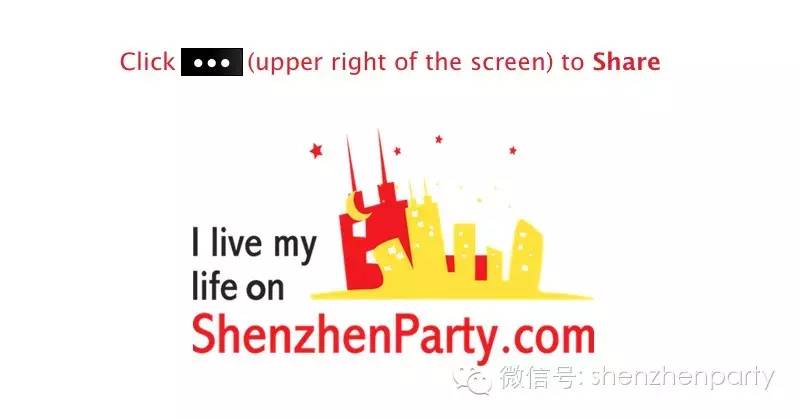 ---
Long-press the QR Code, tap "Extract QR Code" to Follow "shenzhenparty" on Wechat:
For more details, please click "Read More".