[Last Day Ticket Giveaway] Clockenflap – Music And Arts Festival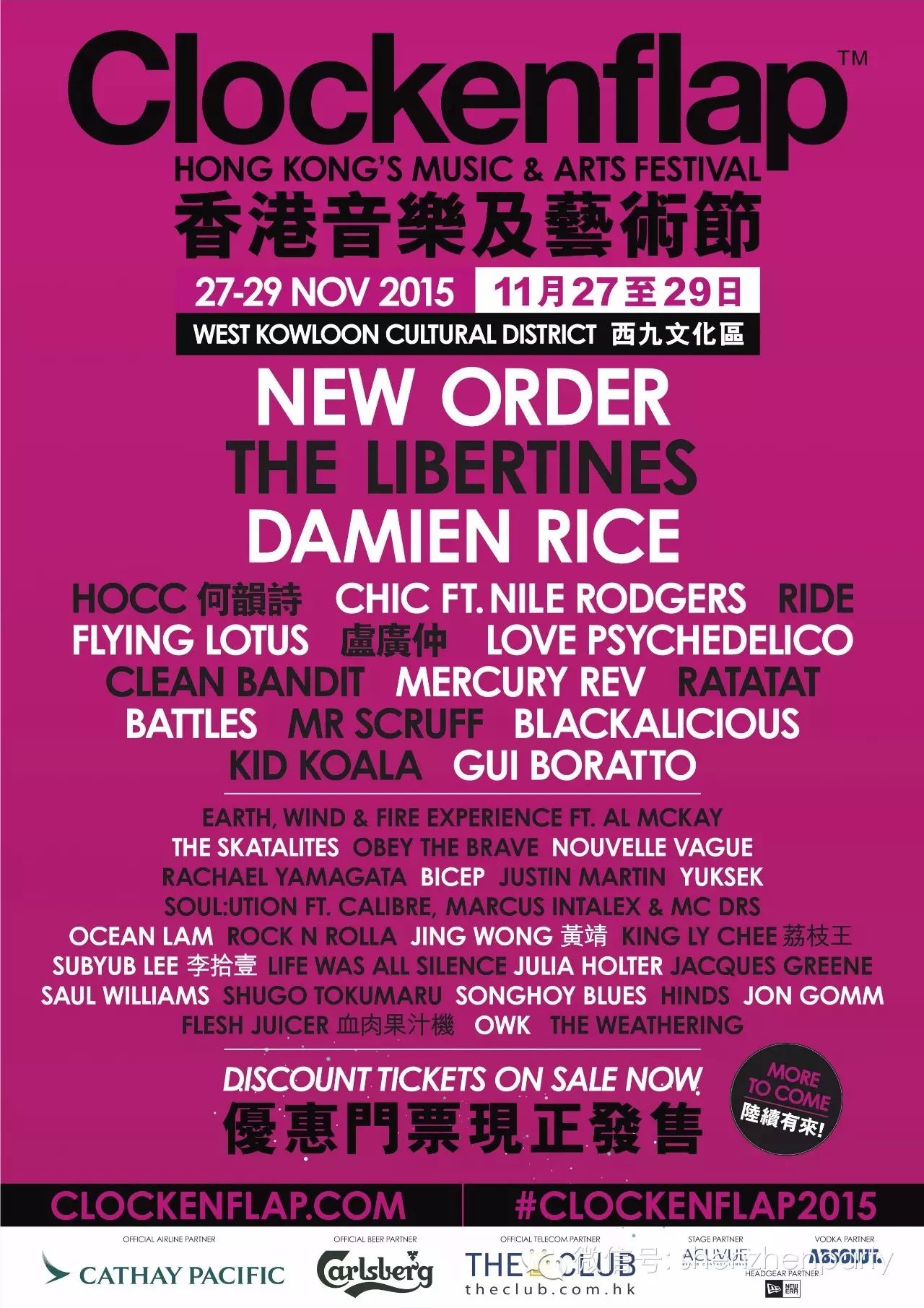 About Clockenflap 2015
Clockenflap 2015 is off to a strong start with record-breaking early bird ticket sales. The highly anticipated music and arts festival is all set to be the biggest and best edition yet. Taking place at the West Kowloon Cultural District from Friday, November 27 to Sunday, November 29, Hong Kong's premier outdoor music and arts festival is delighted to share the second round music line-up. Additionally, with art becoming a defining feature of Clockenflap, the festival is also happy to announce that this year, bigger and more interactive art components will be showcased, including three colossal art installations and a local arts programme. With discount tickets now on sale, DO NOT MISS OUT!

香港大型戶外音樂及藝術節 Clockenflap 宣佈即將在2015年11月27日 (五)至29日(日),於香港西九文化區舉行第八屆盛事。這連續三日的文化慶典,為「同熱愛這片土 地」的您帶來集音樂、藝術、美食及家庭樂於一身的難忘體驗。您絕不能錯過這個熱血和創意爆 棚,同時坐擁香港維港景色的音樂及藝術節。Clockenflap 2015 的門票將於9月4日起,在 www.clockenflap.com 發售。
Want to win free ticket to the festival? 想要贏取免費的音樂節門票嗎?
ShenzhenParty.com will hold Clockenflap 2015 Tickets Giveaway for our dear users. We will pick up 3 winners, each winner will get two tickets worth $880元-$980 (Random dates)!! Answer the question and get your free tickets!!
福利大放送!!這次非常榮幸能和Waggener Edstrom Communications合作,我們將選出3名幸運兒,每位送出2張價值$880元-$980的門票(日期隨機抽取)!想要贏取門票的童鞋趕緊往下拉!!!
How to win?如何贏取? Scroll to the bottom and click"Read More"on the left to know more detailed information!!!

直接移步去底部"閱讀原文"瞭解詳細參賽規則直接移步去底部!!!
The deadline of the contest is 04:00 P.M. Nov 16th, 2015. 截止日期是2015年11月16日下午4點

All matters and disputes will be subjected to the final decision of ShenzhenParty.com. 所有的爭議將由Shenzhenparty.com做最後決定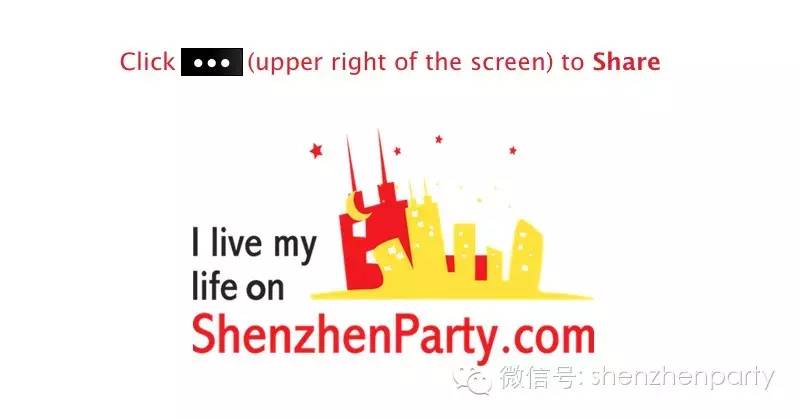 ---
Long-press the QR Code, tap "Extract QR Code" to Follow "shenzhenparty" on Wechat:
To win the tickets, please click "Read More".