Hangzhou International Football League
Back in 2009, Hangzhou newcomer Trevor Lamb was browsing the adverts in the back pages of MORE magazine – as one might do when first arriving to Hangzhou – and stumbled across an ad for the Hangzhou Football Club. The ad read something like, "Hangzhou FC recruiting new players; current roster zero. Preferable individuals are chain-smoking, talentless hacks, although those with physical and football abilities will also be considered." Five years later, Trevor and Felix Jones, two active members of the Hangzhou sporting community, launched the Hangzhou International Football League (HIFL).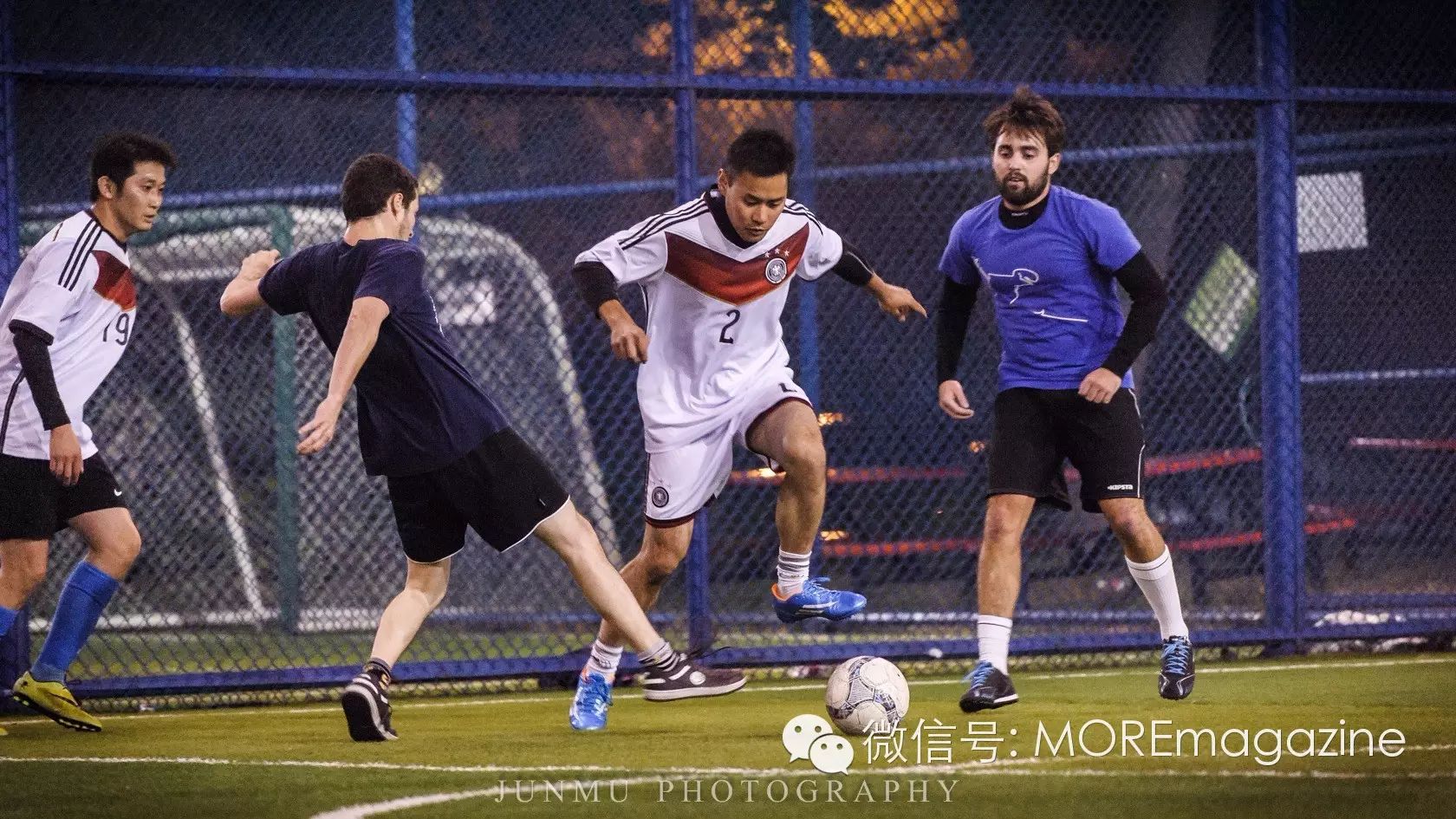 The league started with four teams in 2014 and is now in its fourth season, growing to five teams with players coming from across the globe and the Hangzhou metropolitan area. More than just a football match, the league aims to establish a sense of community between athletes and football lovers and emphasizes the social element of a sporting league. League members meet every Sunday from 8:30pm – 10:30pm on the rooftop football pitch in the InCity Shopping Centre located at 588 Gudun Road.

With two seasons per year, HIFL is in the midst of their autumn season, and in December, will be gearing up for the Charcoal Cup, the league's football tournament, to determine the best from the rest. With the Charcoal Cup and its after-party just around the corner, I got in touch with Trevor to find out more about the Hangzhou International Football League.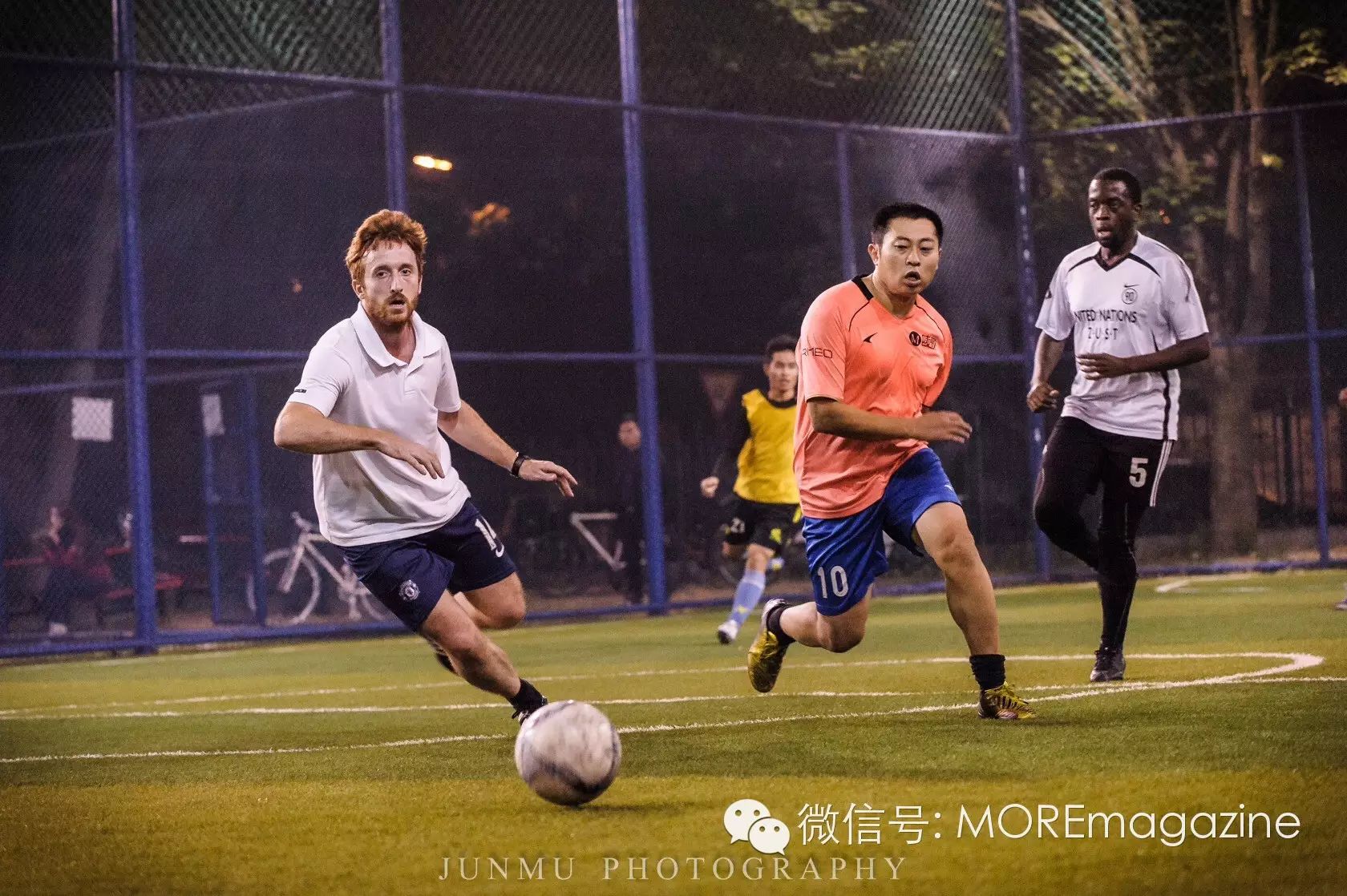 Let's start with you, can you tell me a bit about yourself? Where are you from, how long have you been in Hangzhou and what are you doing here?

I'm from the US, Connecticut to be more specific. I've been in Hangzhou for six years, hard to imagine how fast the time has gone by! I work for Hangzhou Sinobal FC as a football/soccer coach. Let's just call it football since that's proper terminology.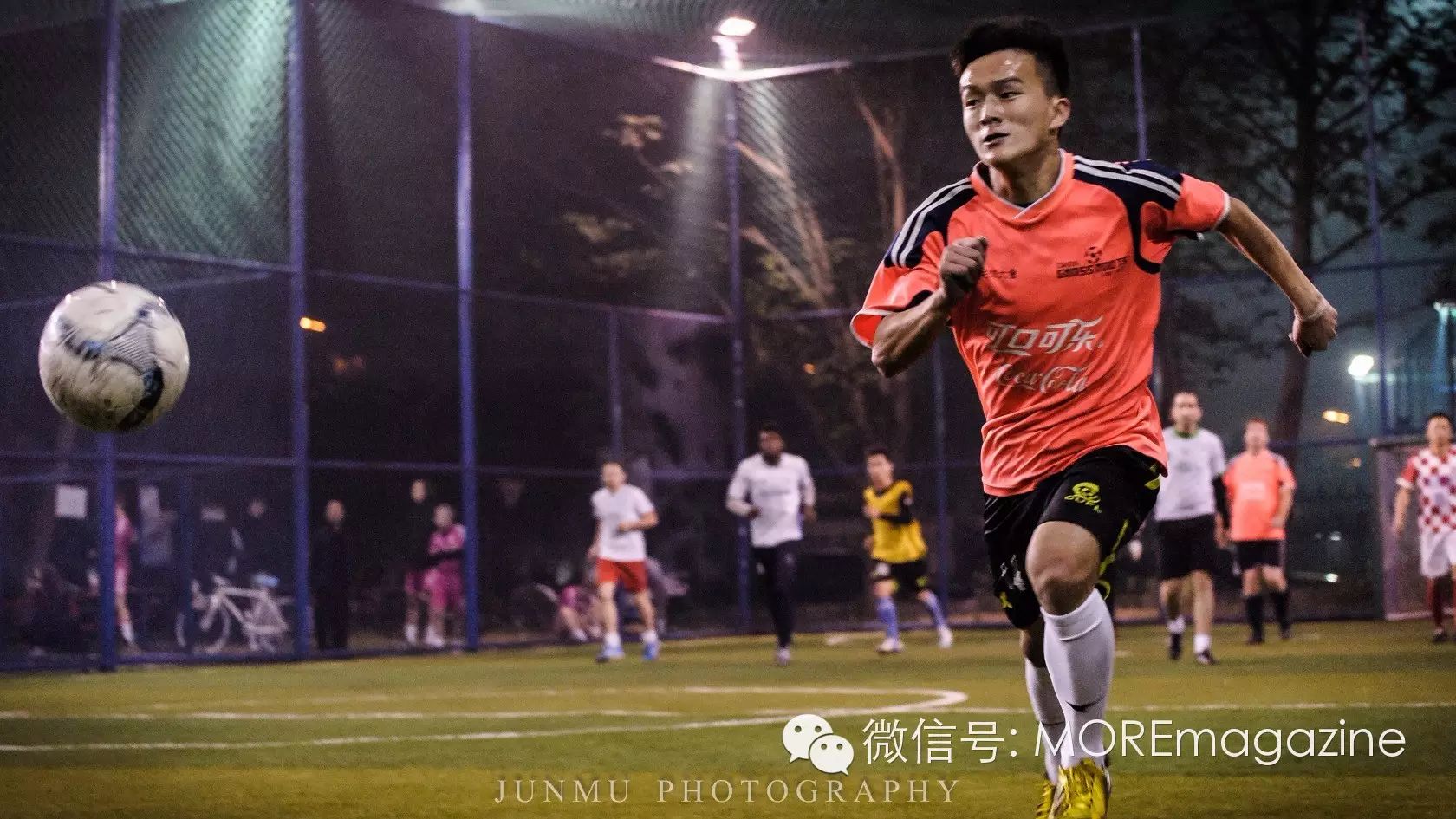 Are there any rules unique to HIFL?

We play futsal rules despite being a 6v6 competition. Meaning, kick-ins, substitutes on-the-fly, and no off sides. Gradually, we're trying to get HIFL to resemble the 'beautiful game' in its best 11v11 state, but with field availability and player numbers, we've only been able to evolve to 6v6 thus far.

How competitive do things get? Are there any heated rivalries between teams or players?
Some matches get very competitive but a core group of players have played with and against each other for four seasons now. With that comes a great understanding and respect for each other and the HIFL competition. The league is probably the only place in Hangzhou where you can play your heart out in an organized football match and without having to worry about verbal or physical confrontation from some wound-up player 'having a go at you' so he can brag to his friends later. For that reason we regard HIFL as community of footballers more than a competition; we look after our own.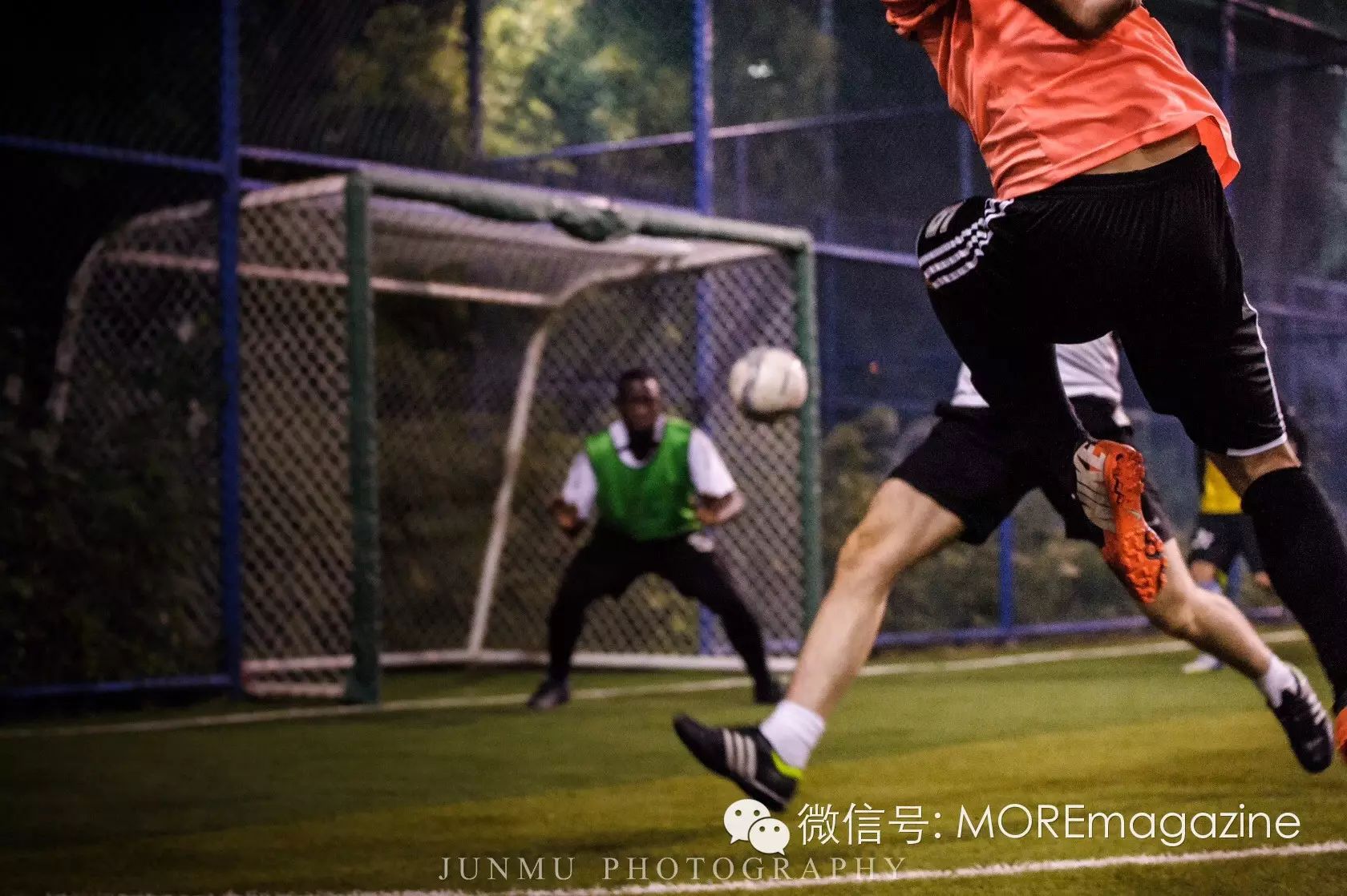 Is there a standout MVP? Is there anyone to watch out for on the field?

Last season's MVP was Ben, a defensive stalwart for Les Bleus, and the top scorer was Dutch sensation Remco but neither is in Hangzhou for this season, so there needs to be new players to fill those roles. Returning 'stars' will be the Kazakh Kid, Maga, and everyone's favorite English Lion, Felix. But, every season there are new talented players that raise the level of play.


What's been the most memorable moment in the past four seasons of HIFL?
There's been some outstanding individual and team performances. Remco, a Dutch player, once scored something like fifteen goals in a match. Last season's tournament champion was a dark horse team, Les Bleus, who won in a fantastically dramatic style and celebrated even more fantastically at the party afterwards. Generally though, every week delivers solid competition and plenty of ammunition for post-match banter at the bar and in WeChat groups.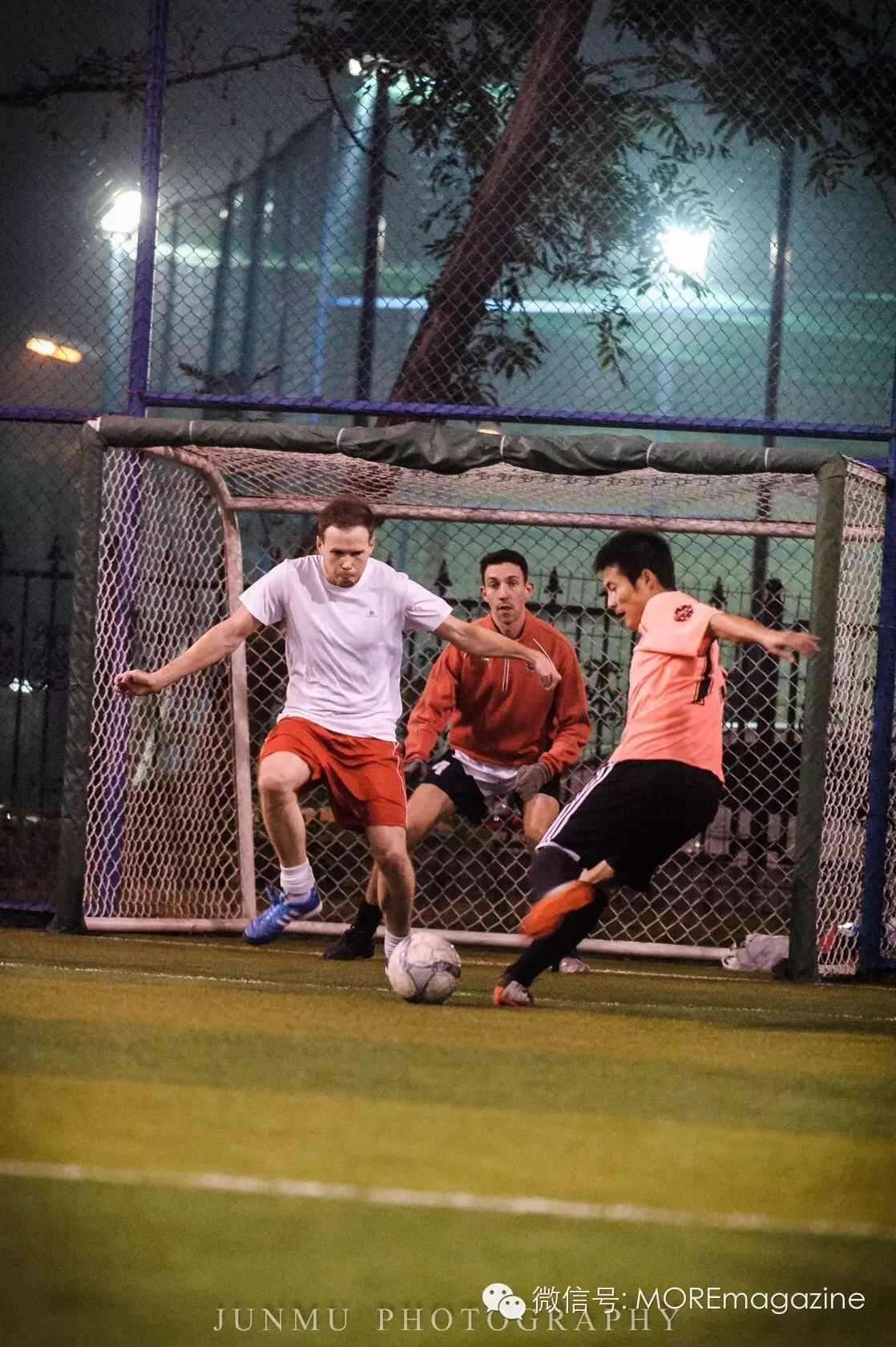 How about the upcoming Charcoal Cup, how does one go about registering?
To register a team for the Charcoal Cup, first submit a team roster designating your team name, manager and all players on your team; then, sign an agreement as manager that says you will follow tournament rules. There are tournament fees for the Charcoal Cup, 1000 RMB for 4-5 games, plus a 1000RMB deposit for any penalties incurred for cheeky behavior warranting yellow/red cards or tardiness/absence from matches.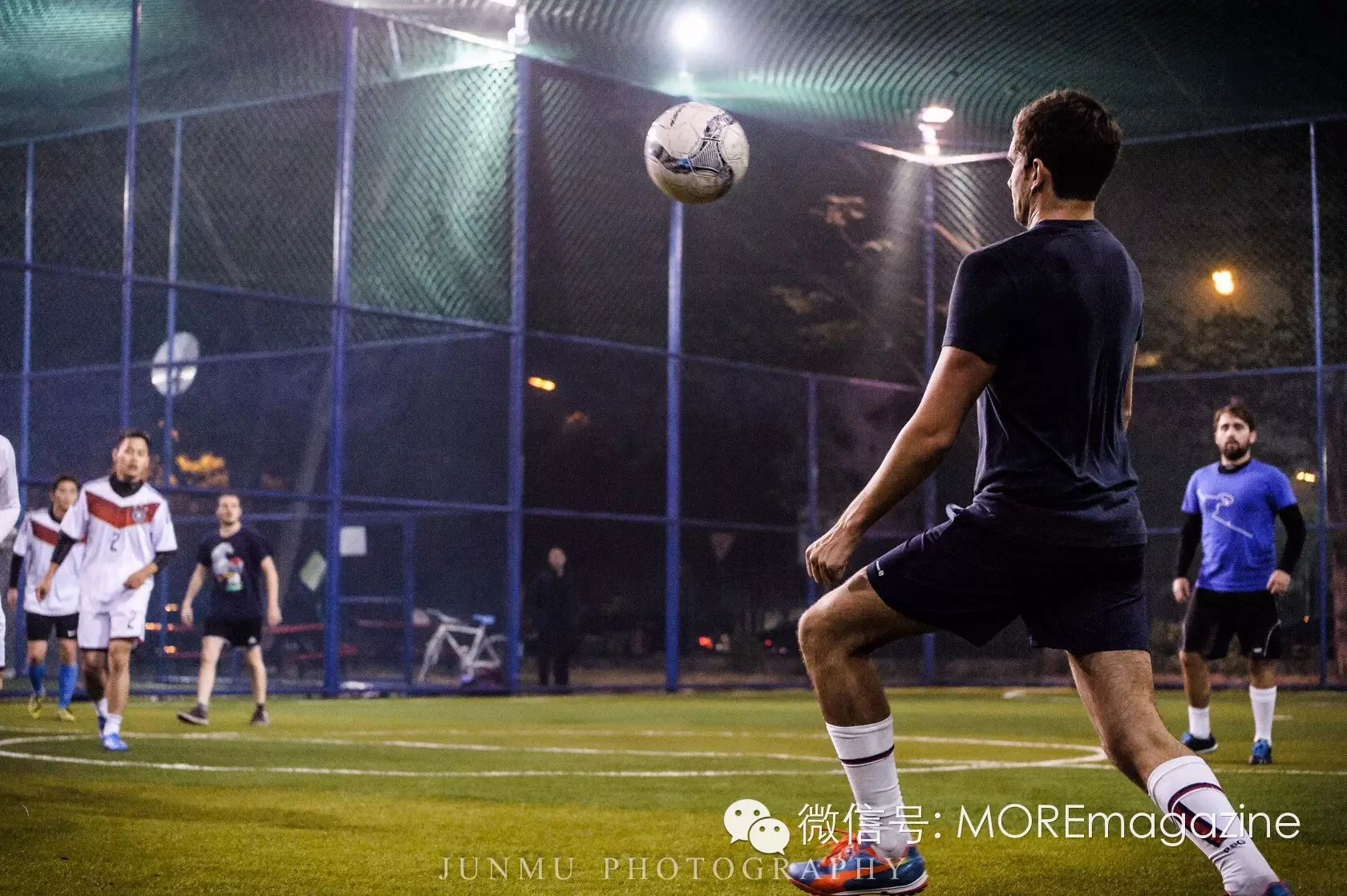 Is there an option to register as an individual or do you have to register as a team of six?
Contact me personally via WeChat: (trevorovert). As the unofficial HIFL agent, I can try to connect you to other managers looking for players. If you know what type of players you want to join (or avoid), specify and I'll do my best.

Where is the Charcoal Cup taking place?
The rooftop pitchesInCity Walmart by the intersection of Gudun road and Yuhangtang Road.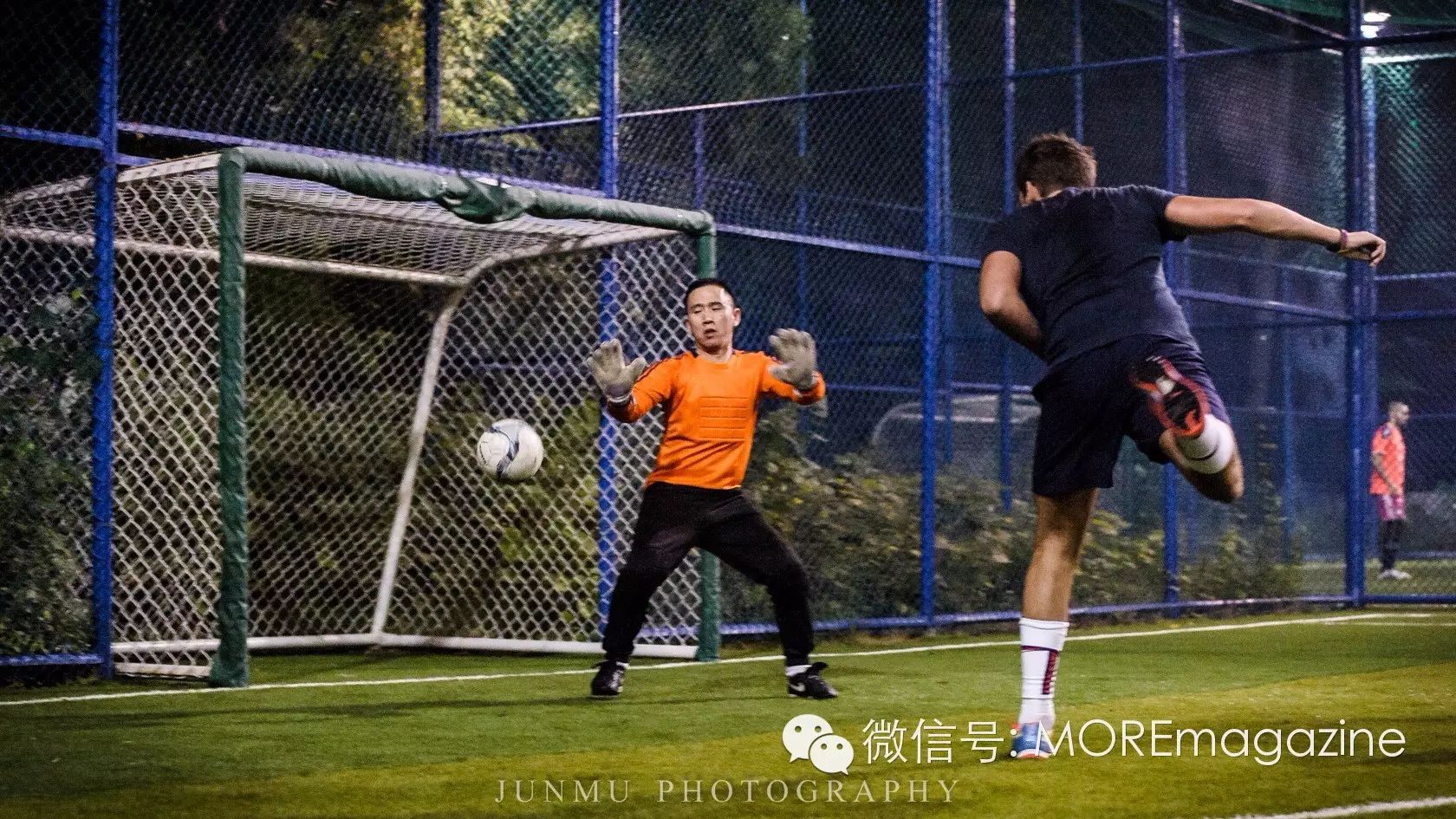 Seeing that HIFL's emphasis is on being a social and sporting community, are there any post-game rituals or traditions?
The end of the season party does tend to be a festive occasion. On a weekly basis, each team has its own routine. Some like to show up early to scout the competition and warm up. Others head to the bar after matches for a cold beverage and watching some European football on TV. We also have send offs for the players that are leaving Hangzhou.

At this point, dates for the Charcoal Cup have not yet been announced. For more information and updates, or if you'd like to join HIFL as an individual mid-season, be sure to add Trevor on WeChat (trevorovert).

---
Want to know more stories like this, discover more in the November issue.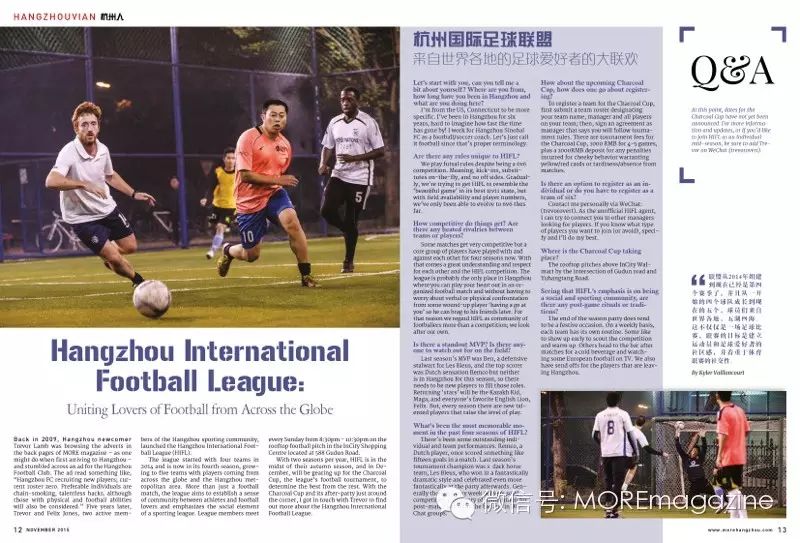 Want to have MORE on your phone? Simply search "More Hangzhou" in App store or open app.morehangzhou.com with your browser, it's going to make your life easier!
Follow MORE's wechat to find out what's going on around town