This Saturday: Chi Fan for Charity dining event
Chi Fan for Charity, the largest culinary event for charity in Asia, is this Saturday, November 14.
There are still tickets available! To sign up for a unforgettable taste good-feel good evening, register now for the dinner and after party at www.chifanforcharity.org.
Organized by Dragon Group Asia, The Good Agency Asia and Founding Sponsor Austen Morris Associates, the event takes place in Shanghai, Beijing and Hong Kong. More than fifty of the city's greatest restaurants donate a table of ten for the evening, preparing a unique three-course meal with a set price ranging between 500 RMB - 1,200 RMB in value.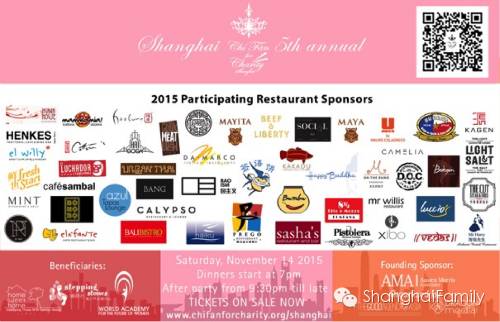 Some of Shanghai's best-known personalities act as table hosts, inviting nine of their friends to join them for an evening out on the town. 100% of ticket sales are donated to the 5th Annual Chi Fan for Charity beneficiaries: Stepping Stones, Home Sweet Home and The World Academy for the Future of Women.

All participants citywide will sit down at 7:30pm at their designated restaurant, welcomed by a program highlight silent auction packages and online photo contest hash tags.
After Party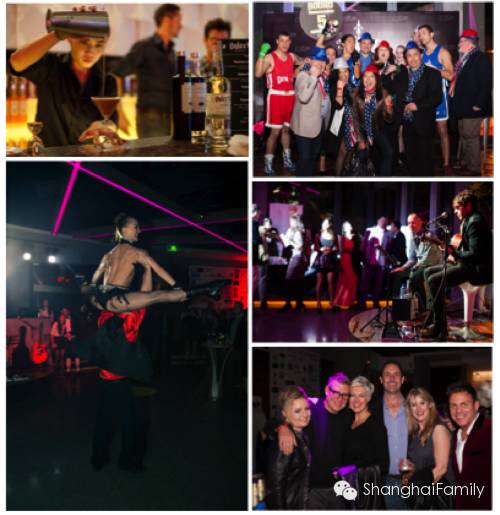 After wining and dining, all guests join together for the infamous after party at island6 at M50. The evening will be a night to remember with great company, a free-flow and tunes to complete the vibe donated by Love Bang Soundsystem.

Click on 'Read More; to register or go to www.chifanforcharity.org.