International Service for You: LinkingHome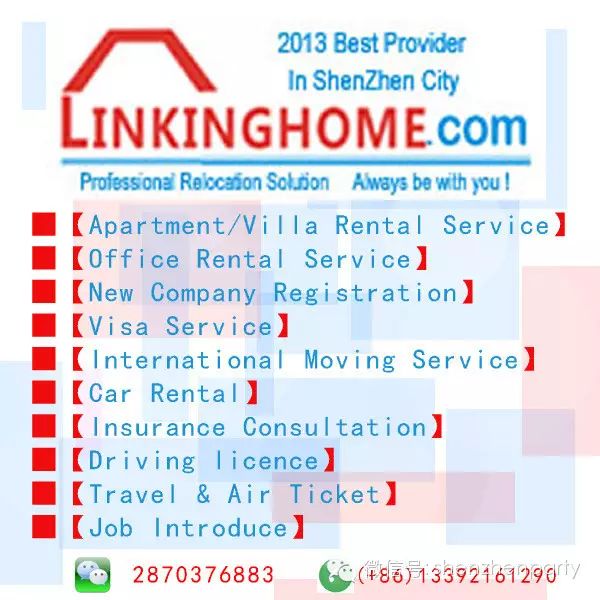 Linking home is consisted of relocation experts, who use to work in Realestate, Healthcare, Insurance, and Education industries, provide comprehensive relocation and relative services to multicultural companies, expatriates and families who work and live in Shenzhen, to make them settle down efficiently, comfort their daily life in China.
Our services include property searching; settle down assistance; property management, hospital and International school referral; cultural and language learning; career development and so on. Further to that Linking also signed hundreds of special nominated suppliers like bars, restaurants, gyms, travel agencies, shopping malls to build up a big networking to benefits our members.
Holding our membership cards can get special rate and service terms in these listed suppliers. Linking home will always be with you to easy your life in China.
Chinese Name: 深圳市領瀚信息咨詢有限公司
Phone Number: +86 (755) 2527 1679
Place Name and Address: Linking Home International Service Center, 14th floor, Unit 4, Building B, Kexing Science Park, Keyuan North Road, Nanshan District, Shenzhen, China
深圳南山科技園科苑北路科興科學園B棟4單元14樓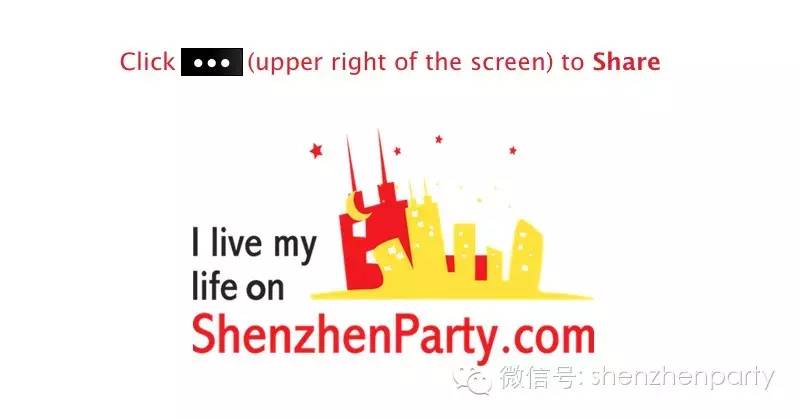 ---
Long-press the QR Code, tap "Extract QR Code" to Follow "shenzhenparty" on Wechat:
For more details, please click "Read More".