Take a look out the window — book a holiday!
City Weekend Parents & Kids has a great winter round-up of beach, farm, mountains and wellness:
The Ritz-Carlton Sanya, Yalong Bay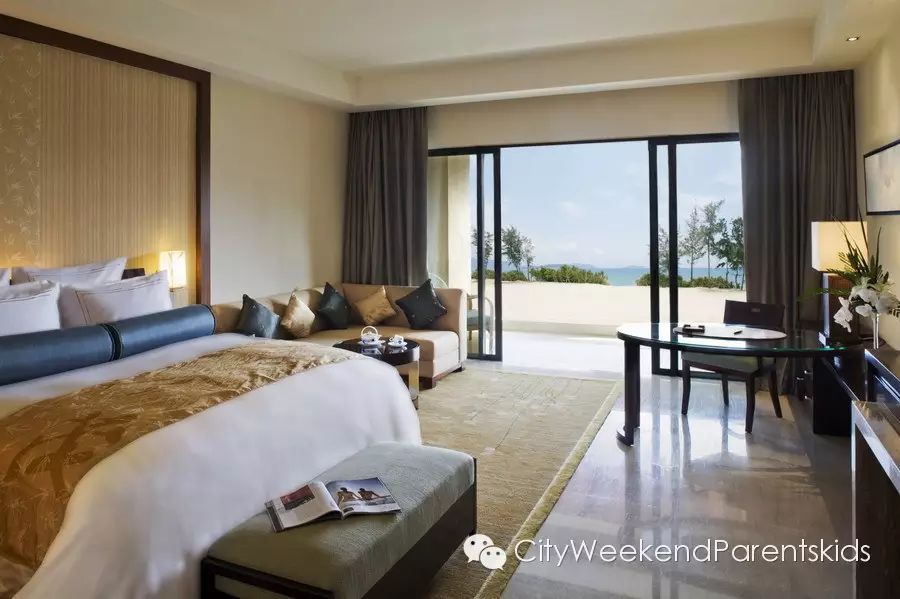 There's no reason not to go to Sanya during your time in Shanghai. Book up flight prices of around ¥1,500 each, hop on for 2 hours and 50 minutes and whoosh, you're in 25-30°C at sub-50 AQI.
Every hotel under the Sun is represented in Sanya, and like with most things in life, you get what you pay for.
The Ritz-Carlton Sanya, Yalong Bay successfully tempts us on every visit.

We tell pretty much every family we meet — this is one of the best hotel Kid's Club that we've ever been to.
The indoor play area is great for ages 1 to 6, and the outdoors pool (and adjacent animal enclosures with birds, rabbits and rescued sea turtles) will please ages 1 to 8 and up (I'm in my 30s and it pleased me!).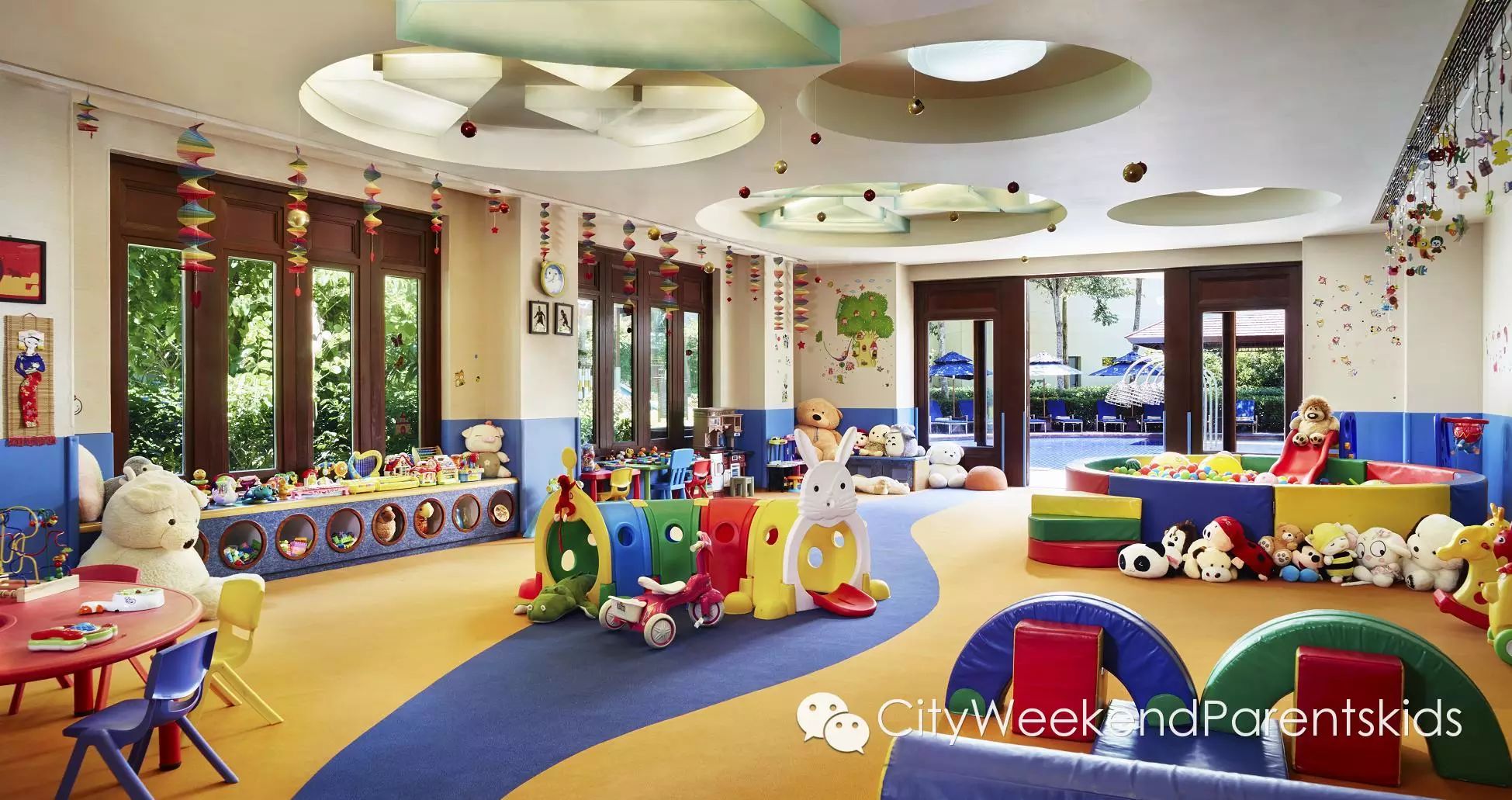 It's just perfect. I sit, the kids play. For older kids or less lethargic fathers, the hotel has lots of sea activities.
The restaurants in the hotel are all belt-burstingly good: fresh seafood, kids menus everywhere and seaside drinks at Sands. We're already booked up for our next trip there, and suggest you do the same!



Book now for the Ritz-Carlton Sanya, Yalong Bay's "Nothing Ordinary" Food & Wine Festival. It's been touted as an exceptional epicurean showcase, to be held from December 10 to 13, 2015.
The premier gourmet event will feature 8 globally renowned professional Chefs and experts from world-famous wineries and distilleries for a food-lovers festival.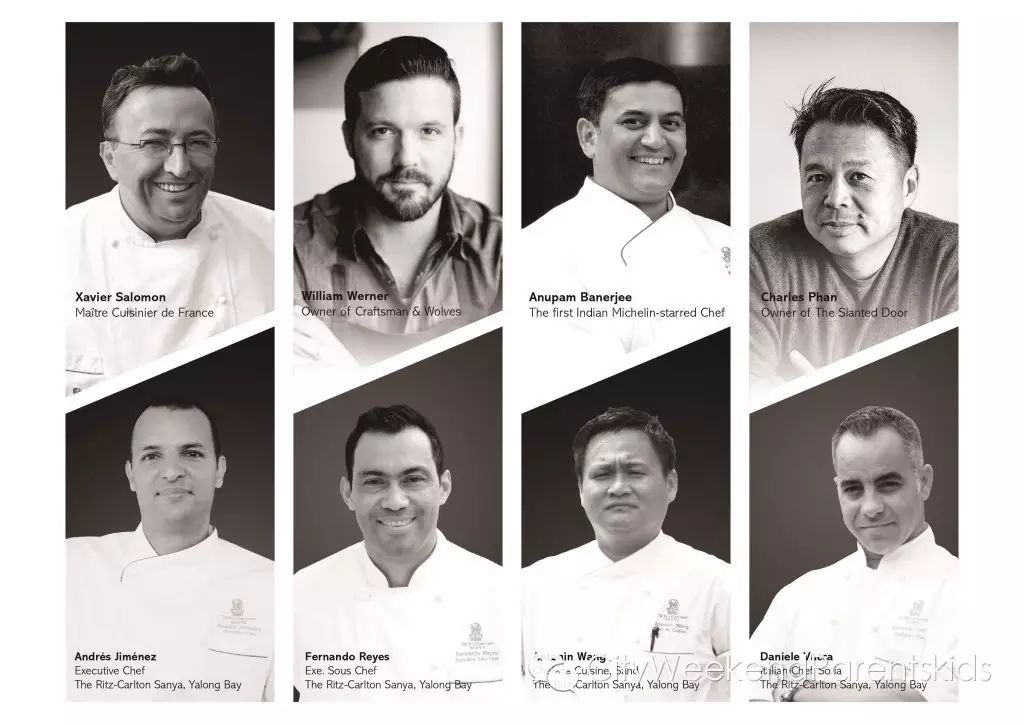 There'll be Sand Castle Wine Tasting, Guest Chefs in Command, Sweet Meets Sweet (Champagne Pairing with Dessert Samplings), a Tropical Paradise Picnic, Master Class Brews & BBQ, "Be A Chef" local fresh market tour with Guest Chefs and Nothing Ordinary Grand Dinner Tasting.

In addition to indulging taste buds, the event will be infused with an emotional touch – to leave guests with lasting memories.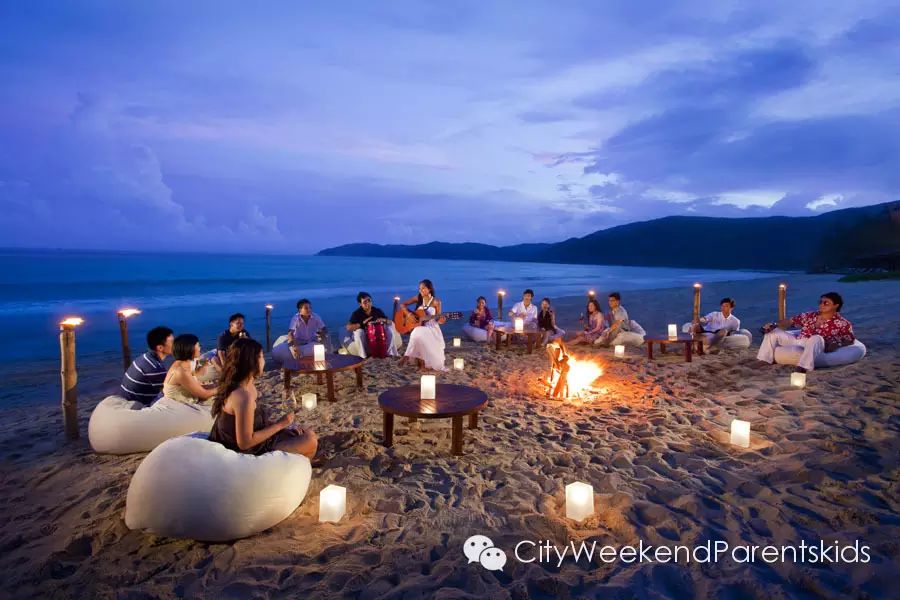 The hotel will first create a sand castle for the wine tasting, to be located alongside the pristine shores of Yalong Bay facing the grandeur of the South China Sea. Dressed in tailor-made classic and local fusion costumes, experts from world class wineries and top sommeliers will showcase their superb wine tasting skills.
They will also share their comprehensive understanding of wine tasting through intimate interactions with guests.

Find it: via www.ritzcarlton.com or search for Ritz-Carlton Sanya Yalong Bay




Fairmont Yangcheng Lake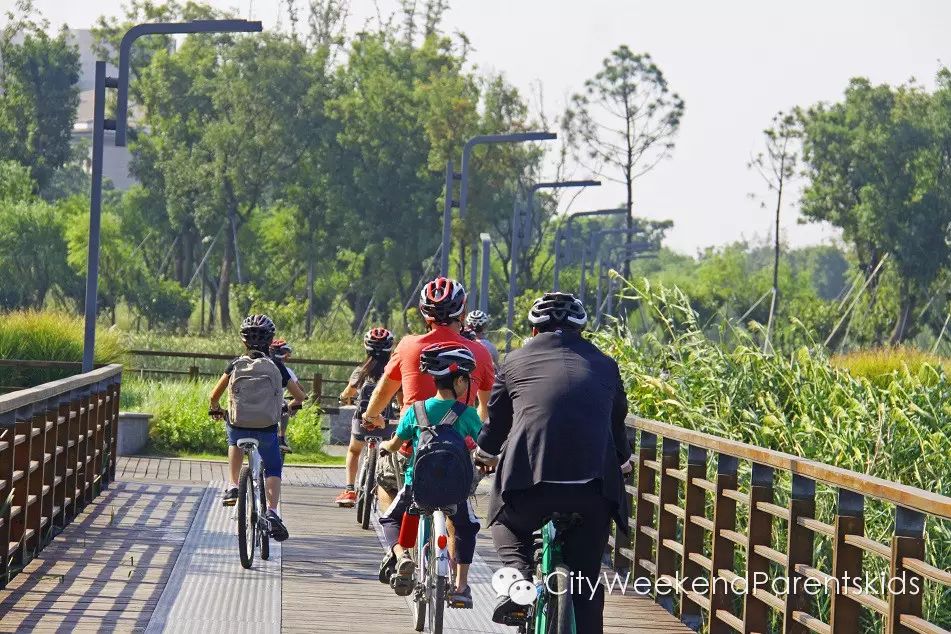 Fairmont Yangcheng Lake is a one hour drive from Shanghai. Their adjacent farm area is a guaranteed child-pleaser.
The hotel's White Christmas night has all the food, entertainment and prizes needed to make it a special day. Stand a chance to win two round-trip air tickets to Singapore for two-nights stay in Fairmont Singapore, two-night stays in a Swissotel Nai Lert Park, Fairmont Peace Hotel, iPhone 6S and many more.

Visit the gingerbread house in the main lobby for all your holiday shopping needs! Whether it for family, friends or colleagues, Fairmont Yangcheng Lake has Christmas treats and hampers for all.

For the kids, there's Christmas "Story telling" as we hear about Santa and Christmas Elves, make a special Christmas card, decorate Christmas cookies and take pictures with Santa.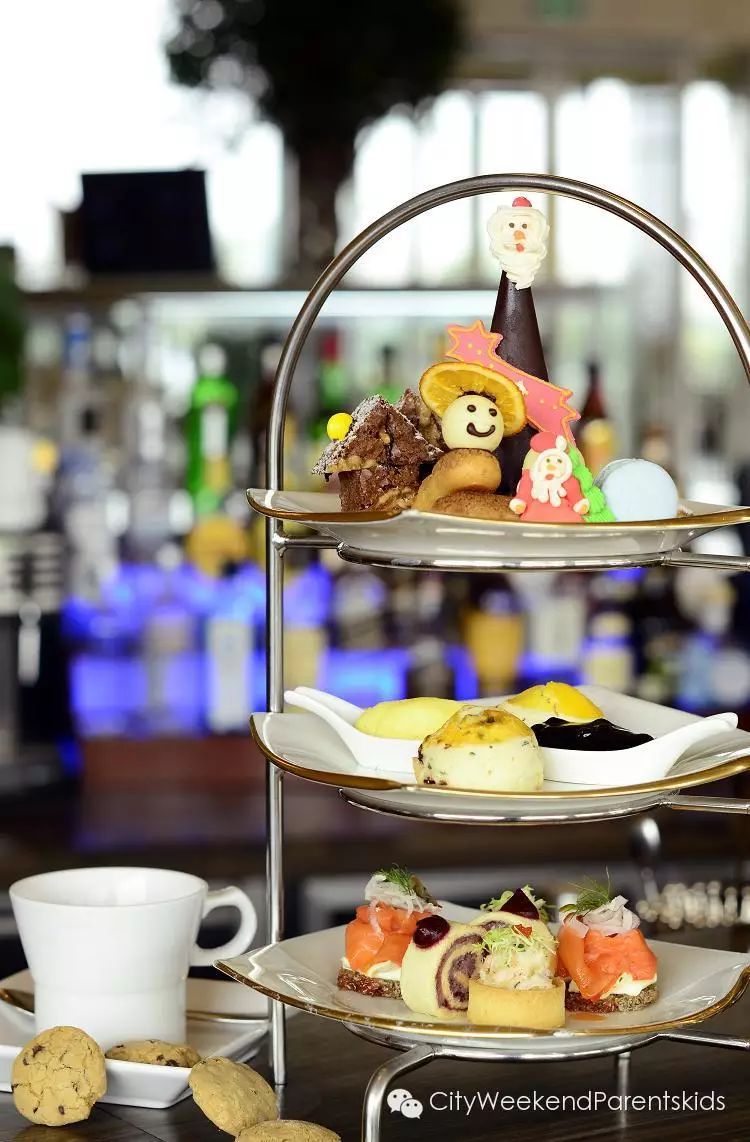 "Family Winter Adventures" package rates start from ¥998 per night; One night accommodation with 2 breakfasts, special welcome amenity, one hour complimentary kids playroom, Family Day Pass for two adults and two children. Validity: December 1, 2015 – February 29, 2016
Find it: www.fairmont.com/yangcheng-lake-kunshan




Shanghai Outing Club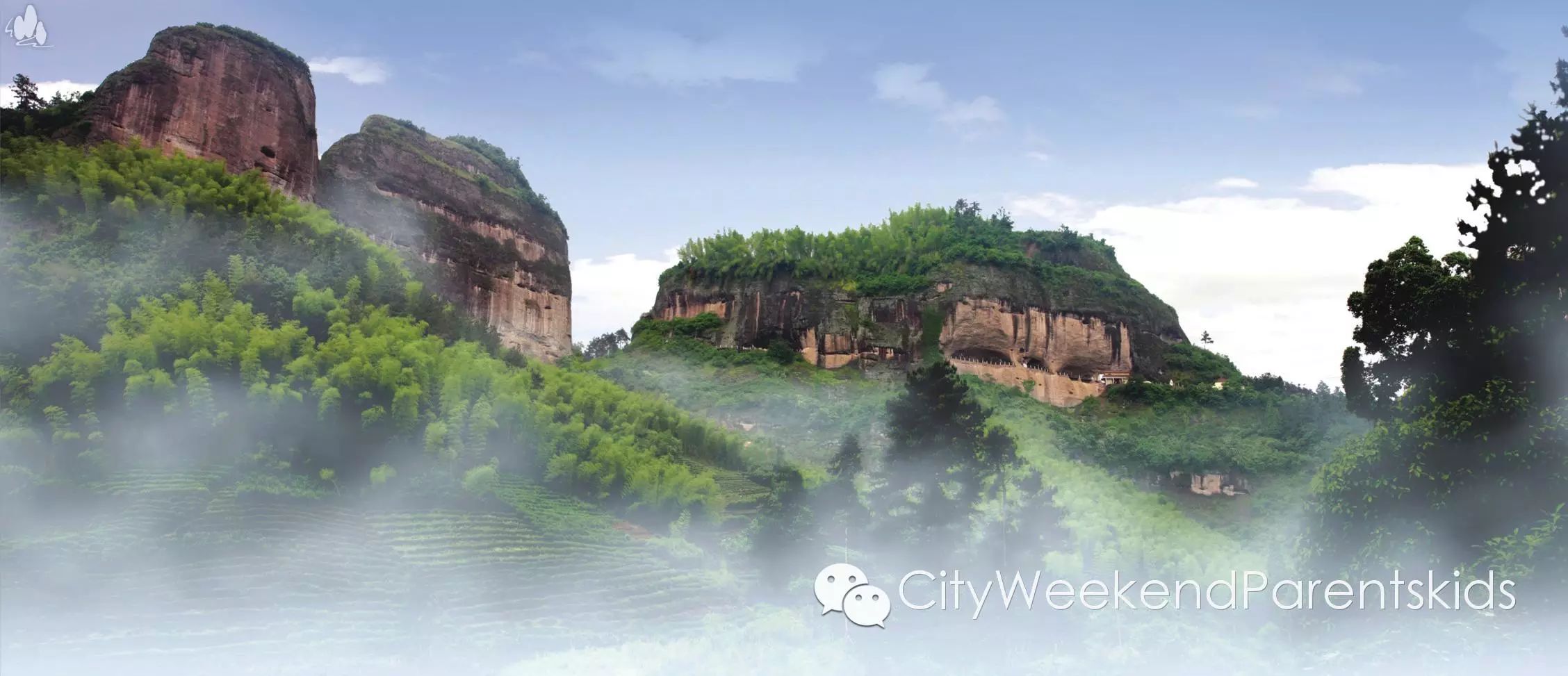 Warm up your body and soul with a trip to the natural hot springs in Wuyi County located in southwest Zhejiang province.

On this two-day getaway, you will get an opportunity to do some hiking in an area which features the unique "Danxia" landscape of red sandstone cliffs.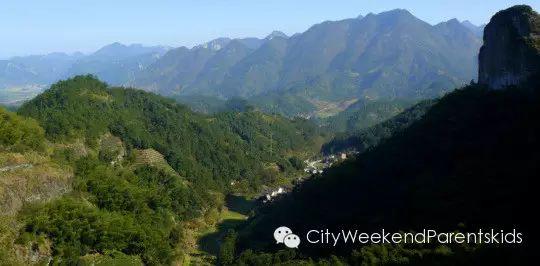 Visit the ancient village of Guo Dong – with over 600 years of history, its entire planning was based on Chinese Geomancy (Feng Shui) elements, which believed to have brought prosperity and peace to the village for centuries.


Date: 26th - 27th Dec. 2015;
Duration: two days' trip
Cost: ¥1580
Includes: private transfers; meals; accommodation (double occupancy, pay extra ¥200 for your private room); entry fee; bottled water; hot spring fee; trip leader cost

Level: Easy (child-friendly)
Route: Shanghai - Wuyi - Shanghai
Participants: 6-10 people
Registration Deadline: 18th Dec. 2015
Contact: www.shanghaioutingclub.com




The One You Wellness Retreat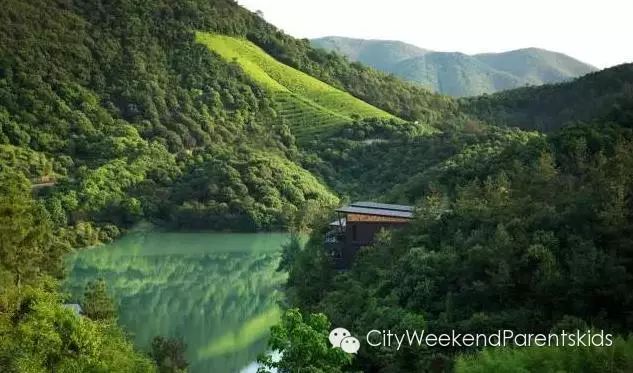 Being one of the most luxurious resorts in Moganshan, the Andaman Resort is a secluded hide away in a natural mountain surrounded with pine and bamboo trees around a scenic lake.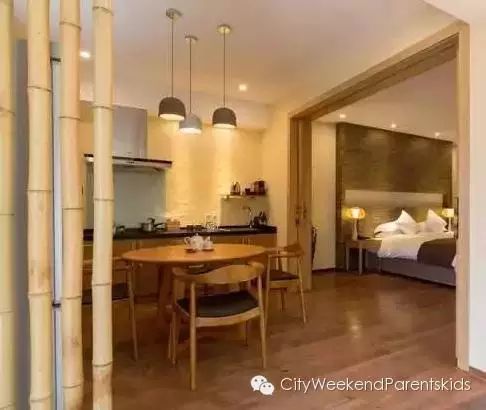 The One You's Wellness Retreat, held at the hotel, features:

- Yoga and meditation

Early morning (6am) and afternoon (5pm) sessions every day - 20 minutes meditation and chanting, followed by 1 hour basic yoga practice for everyone, additional 1 hour advanced session for yogis.


- Outdoor activities

Refresh yourself with hiking and cycling excursion enjoying the picturesque paths and stunning views. They will guide you to explore Moganshan area, with Bamboo Forests, tea plantation and fresh air.There's also horse riding.

- Designed meals

Continental breakfast buffet, Semi-vegetarian lunch, prepared by Michelin Star chef, made with organic food, Detox juice for dinner.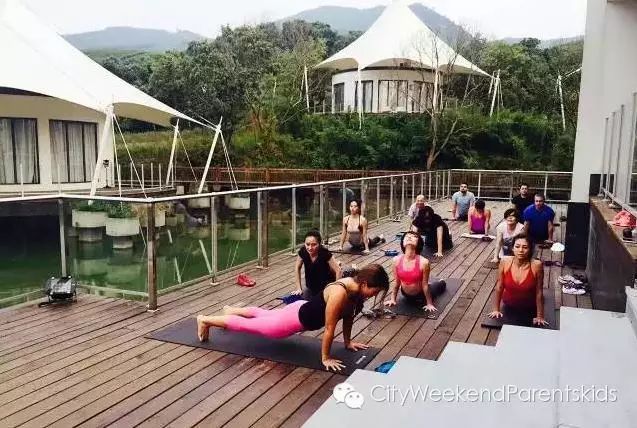 Schedule:
Depart Saturday 10am, 28 Nov

Return Monday 14pm, 30 Nov

Cost:

¥4,200 per person
¥3,800 for Early Bird (reservation made before 14 Nov)
Includes: accommodation for 2 nights, all meals, transportation, guide fee for hiking/cycling, bike rent

Family package is also available, contact for more information at WeChat ID TheOneYou-LZ and their QR code: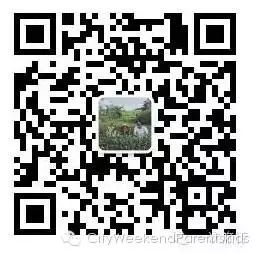 Follow City Weekend Parents & Kids for more travel round-ups: