[AD] Xintiandi's Christmas KISS
Christmas can be a pretty miserable time for foreigners unlucky enough to be stuck in China. This year though, Paul Cocksedge Studio is looking to change all that by bringing the festive spirit to Shanghai with their Xintiandi-based KISS exhibit.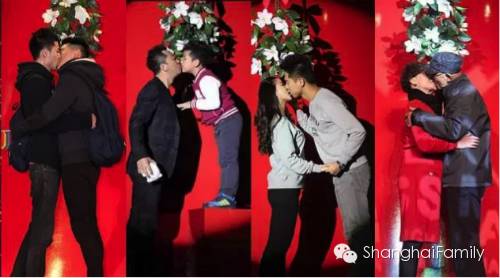 The KISS installation completely reimagines the traditional Christmas tree, changing it from a single stationary conifer into a floating structure whose constituent parts are spread out over a wide space. As part of the installation, KISS will be inviting couples up on to the central platform to complete an onstage electrical circuit by sharing a kiss under the mistletoe. Once the couples' lips meet the entire exhibition will change from a bright white into a glowing festive red.
KISS SHANGHAI 2015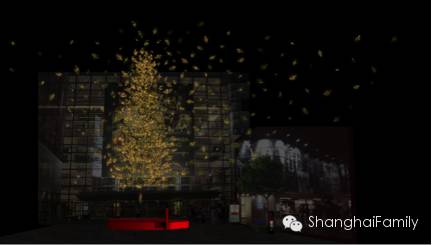 **Before sharing a kiss**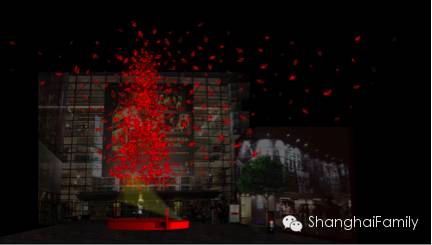 **During the kiss**

Whilst this is the third year of the exhibit, KISS 2015 is far more ambitious, both in terms of design and purpose. This year participants who stand on the central stage will feel completely surrounded by the tree, giving an impression that they're standing in the middle of a starry galaxy in the middle of the city.

As well as helping to spread compassion and happiness this holiday season, KISS will also work alongside "CNR Charity Activities" to raise money to go towards the charity's "Dream of Love" project, which aims to help disabled children develop their natural musical and artistic talents.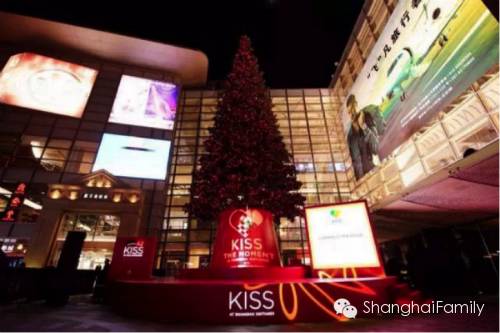 The exhibit will be launched with a special lighting ceremony on November 23rd and will be open every day from 17:00 to 22:00 until January 3rd 2016. There'll also be a host of interactive activities and performances on December 24th and 25th to help those stranded souls celebrate Christmas properly.
Watch highlights from last year's exhibit:
Find it: Xintiandi South Piazza
Dates:
Nov 23 – Jan 03 5pm to 10pm, daily
Nov 23 - Kiss Lighting Ceremony
Dec 24-25 – Christmas Party
Nov 23 – Jan 03 – Special festive parade around Xintiandi every weekend