Dec 24-Jan 3rd 11days, deep Shangri-la+Yubeng hiking with snowMt
About this Trip:

Go to the deep deep Shagri-La village for hiking and experience the Tibetan culture in Shagri-La. (ALititude is 3280m);
Main route: from Shangri-la -- Feilai Temple -- Yubeng village -- Ice lake -- God waterfall -- Ninong village --Fisrt bay of Yangtze River -- Bingzhongluo -- Qiunatong area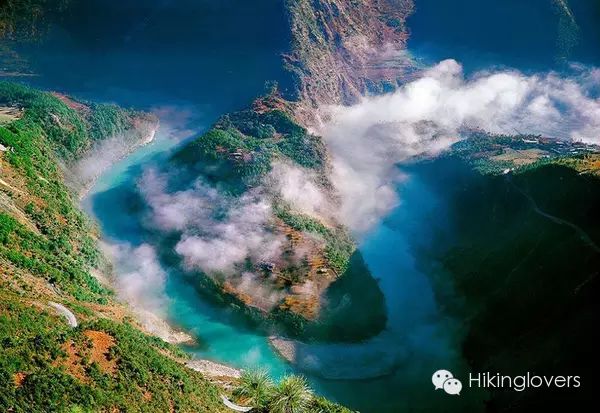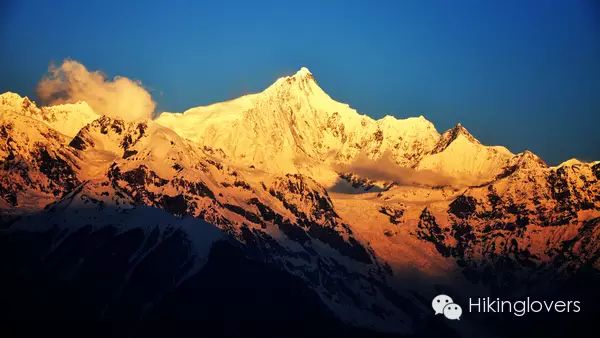 Shangri-La: Located in a mysterious valley which was surrounded by snowcapped mountains; near where there were snow-clad peaks, blue lakes, broad grassy marshlands, and lamaseries, Buddhist nunneries, mosques, Catholic Church, the human beings and the nature were in perfect harmony, several religions and varies of nationalities exited at the same time; the temples looked splendid in green and golden; though people contacted the outer world by caravan for a long time, many foreign experts and scholars had come here to investigate and remained much relics……Obviously, that is not only a beautiful scenery, but also a kind of artistic conception.
Yubeng Villlage: It's in the deep Shagri-La where no car can go through directly, you have to hike inside . While hiking, you will see the the highest snow moutain of Yunnan--Kawakarpo which is 6740m altitute.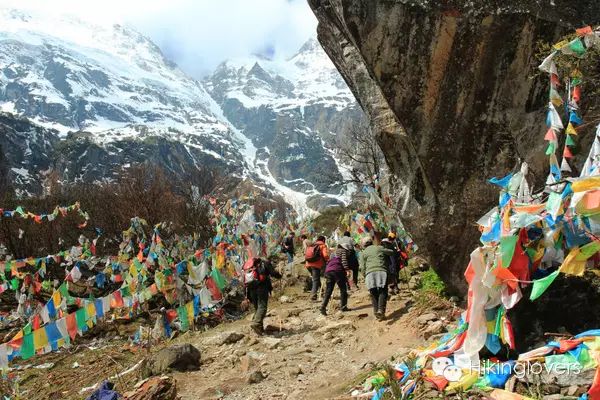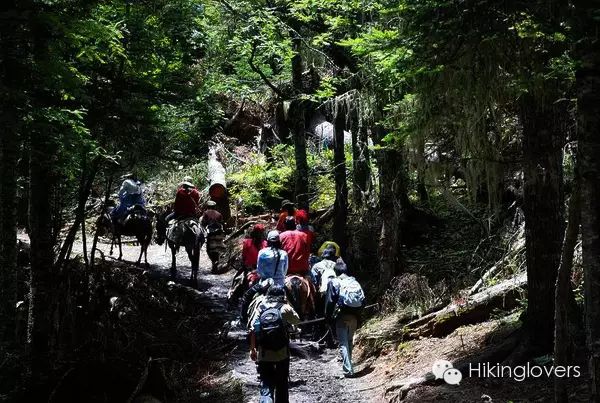 Transportation:Flight, all priced checked on Nov.5th
Shanghai Hongqiao 16:10 — Shangri-la 21:55 ( 960RMB including Tax); Shanghai Hongqiao 10:00 — Shangri-la 19:50 ( 900RMB including Tax); Shanghai Pudong 9:00 — Shangri-la 17:25 ( 920RMB including Tax)
Shangri-la 9:50 — Kunming —Hongqiao 15:00(1100RMB around including Tax); Shangri-la 16:05 — Kunming(stop at Tongren)— Hongqiao 23:55 (1200RMB around)
Or you can fly to Kunming and then fly to Shagri-La (there are many flights optional)
Time: Dec.24 -- Jan3rd, 2016
Meetup point: Hotel at Shangri-la, detail address will update 2 days early before departure
Minimum: 5ppl
Brief Schedule:
Day1. Shanghai flight to Shangri-la.
Day2. Shangri-la bus to Feilai Temple(3350meters)
Day3. Feilai Temple bus to — Xidang(2608meters) hiking to — Up Village(3200meters, 5km)
Day4. Up village — Supreme headquarters(3700meters,10km) —Ice Lake( 4000meters, 2km uphill) — up village
Day5. Up village— Down village(3100meters, 1km downhill)— God waterfall(3700meters, 5km uphill)— Down village
Day6. Down village— Ni'nong(2000meters, 20km)
Day7. Ni'nong bus to — Bingzhongluo
Day8. Bingzhongluo—Nujiang— Chama ancient path
Day9. Bingzhongluo—Qiunatong
Day10. Qiunatong— Shangri-la
Day11. Shangri-la— Shanghai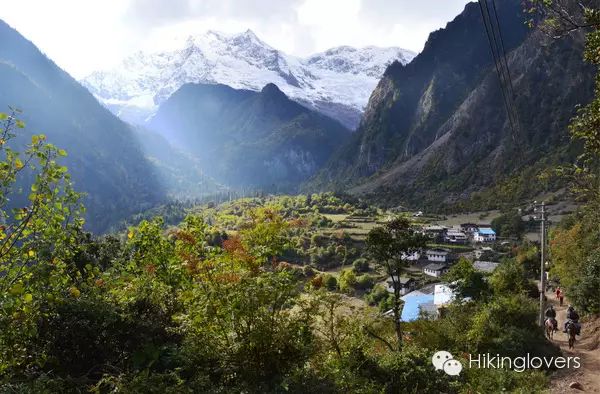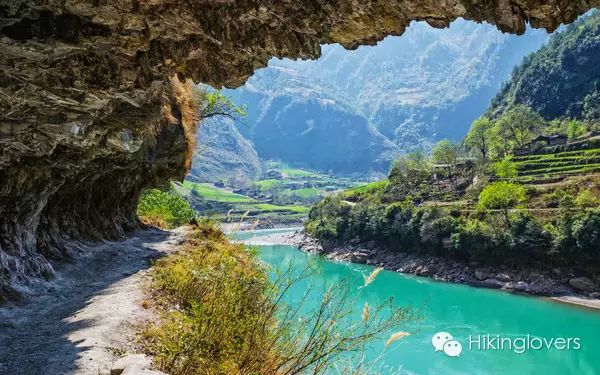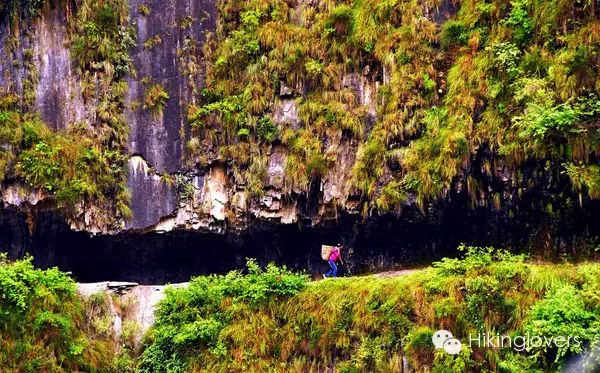 Price: 4750RMB
Deposit: 2000RMB should be paid half month before the departure time and the rest should be paid before departure.
Payment:
-BOC bank transfer/Cash ATM transfer;
-Alipay/Wechat Transfer( easiest way for payment in China, wechat also in English version and free transfer); - Cash at the door or deliver
Price included: all the transportation in Yunnan provence/ all the hotel or guesthouse(with standard room, because at Yubeng village are really simple only has guesthouse to offer)/ all entrance tickets mentioned above/ all breakfast/-Local guider, driver allowance/ insurance/ English speaking leader from HikingLovers/ first aid/ all route design and arrange service fee
Price not included: flight go and back from shanghai; single room supplement 100rmb/ppl/night more; all lunch and dinner; personal cost; drinks
Cancelation Policy: if you canceled before half month ago of the departure time, all the deposit will be refundif you canceled within half month of the departure time, no refund but you can find someone to replace yours
Accommodations: 8days 3stars hotel/ guesthouse( Standard Room) +2days 4stars hotel
HikingLovers has the right to adjust the schedule due to the weather conditions/safety of the team

"""Typical Scenery"""
1. First bay of Yangtze River;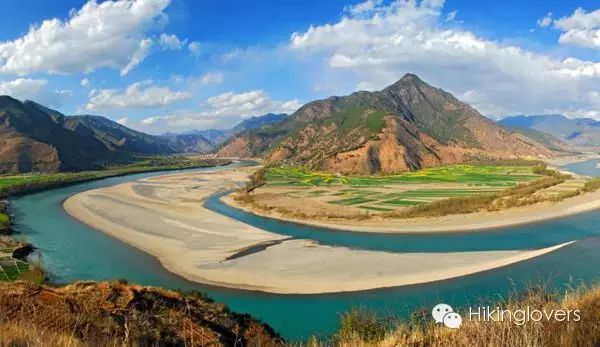 2. God waterfall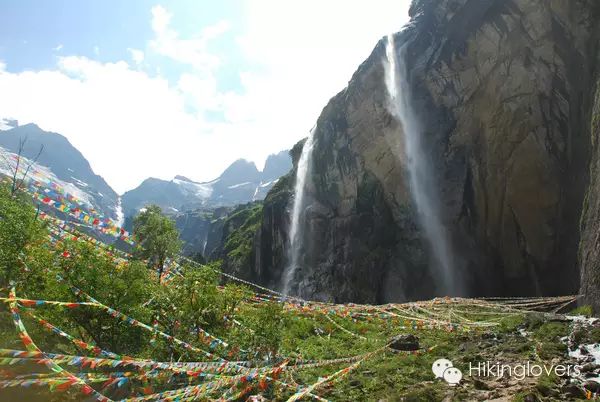 3. Ice Lake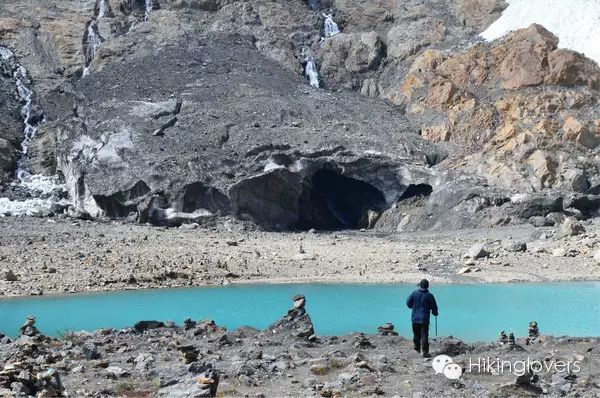 4. Ninong bridge
5. Shangri-la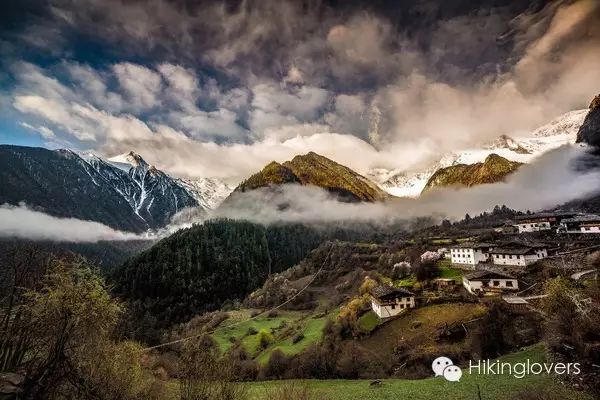 6. Feilai temple to see SnowMt sunrise/sunset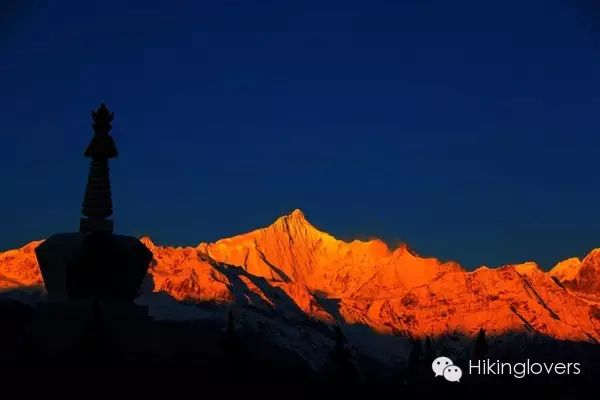 7. Local culture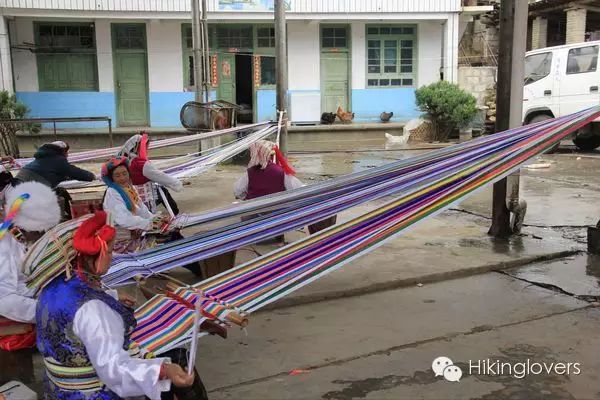 What you need bring:
Passport/ID; About clothes: Yubeng is high altitude and mountain area, so the temperature of daytime is very different from nighttime, cold be very cold at night and hot at daytime, so please take your clothes accordingly( Warm jacket must be taken); Shoes: Mountain hiking shoes + hiking pole + warm socks( 5pairs) under wear clothes; Sleeping bag(not must) but more clean for yourself; HeadlightWater Cup( for who wanna hot water)+ water(we can buy there); Food: snacks and meals( for lunch) due to we hiking on road there is no place to order meals; Sun-proof/ sunglasses; raincoat.
Notes:about high altitude sickness, normally everyone more or less have altitude sick but after 1-2days will be used to high altitude; if you are worried about it can pre-drink Hongjingtian(紅景天)medicine one week early can help you; no smoking at God waterfall place; We should respect local religions and culture( if there is forbidden things will note to you there); as doctor's advice: patient with hypertension and heart disease are not allowed to enter high altitude area.
Contact with us: hikinglover(wechat) or 15921041851(wechat); PM: 15921041851(Jophy) or 14782036532(silver); Email: [email protected]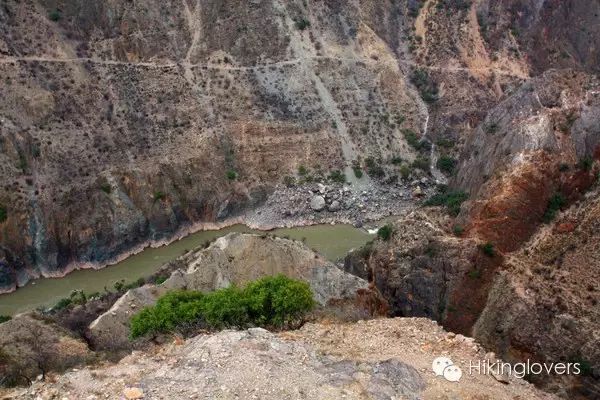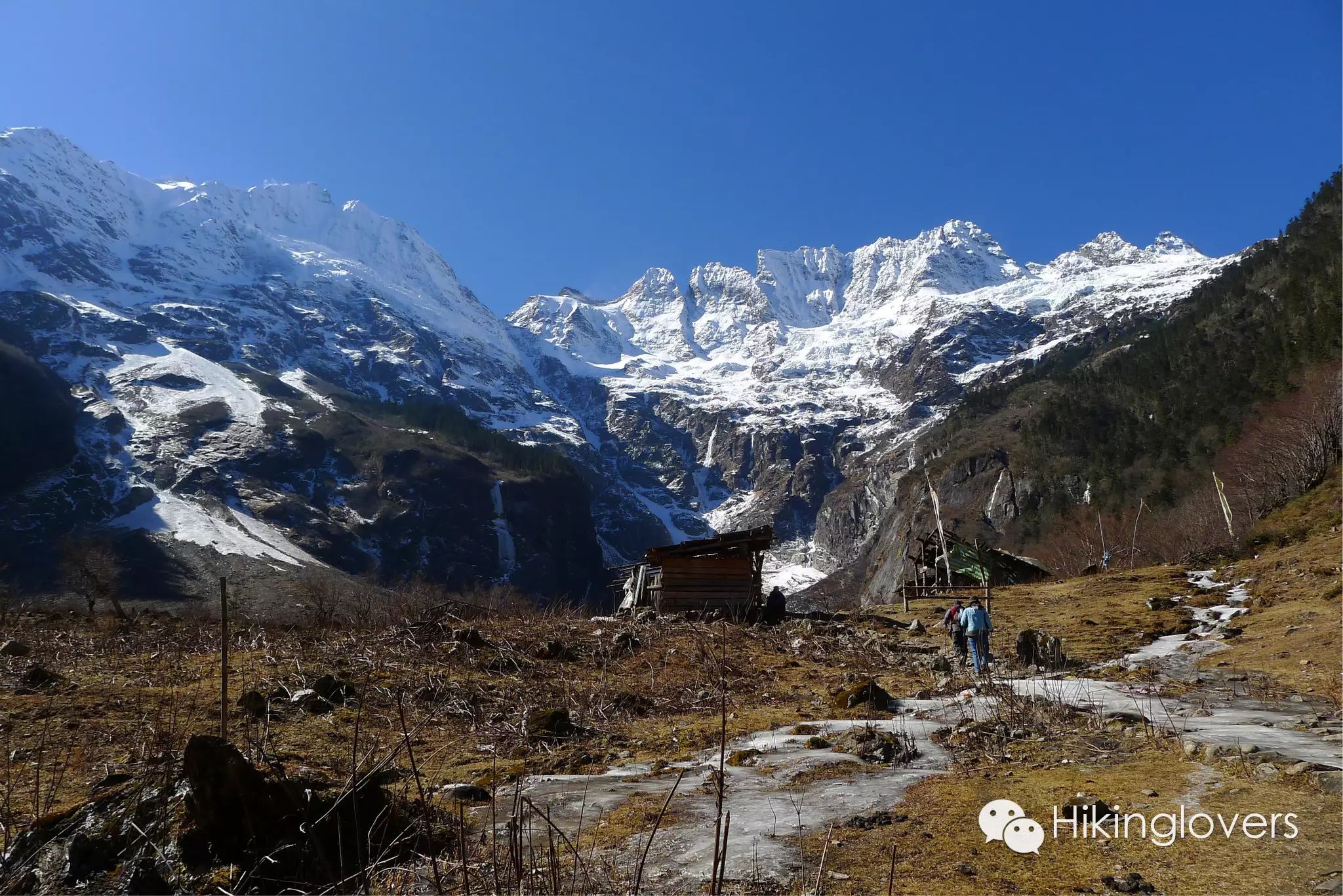 More upcoming events with HikingLovers, please follow us at: