Try Different Chinese Food @ TLI's Food Festival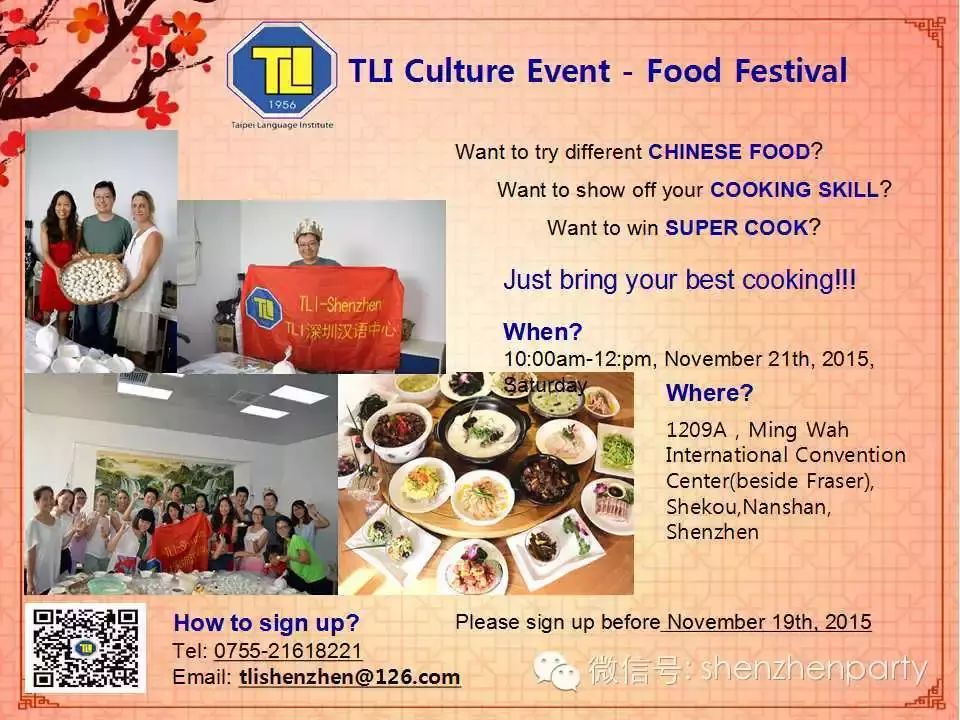 If you want to try different Chinese food, show off your cooking skill, win the super cook, just join us. Here we have super cook and food talk( Chinnese ). You only need bring your best cooking! Come with your friends, we have big surprise for you!
HOW TO SIGN UP?
Tel: 0755-21618221
Email: [email protected]
Please sign up before November 19th, 2015.
Event Date: Saturday, November 21, 2015 - 10:00am - 12:00pm
Pricing Info: Free entry
Booking Phone Number: 0755-21618221
Place Name: Learn Chinese with TLI
Place Address: Room 1209A, 12 Floor, Ming Wah International Convention Centre (next to Fraser Place), Shekou, Nanshan, Shenzhen
深圳南山區蛇口龜山路明華國際會議中心C座1209A(泰格公寓旁邊)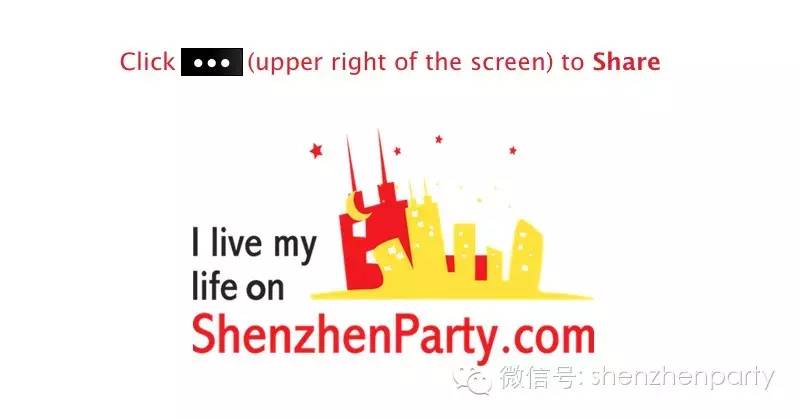 ---
Long-press the QR Code, tap "Extract QR Code" to Follow "shenzhenparty" on Wechat:
For more details, please click "Read More".