8 Christmas Markets To Enjoy With Your Family
1) Brazilian Christmas Bazaar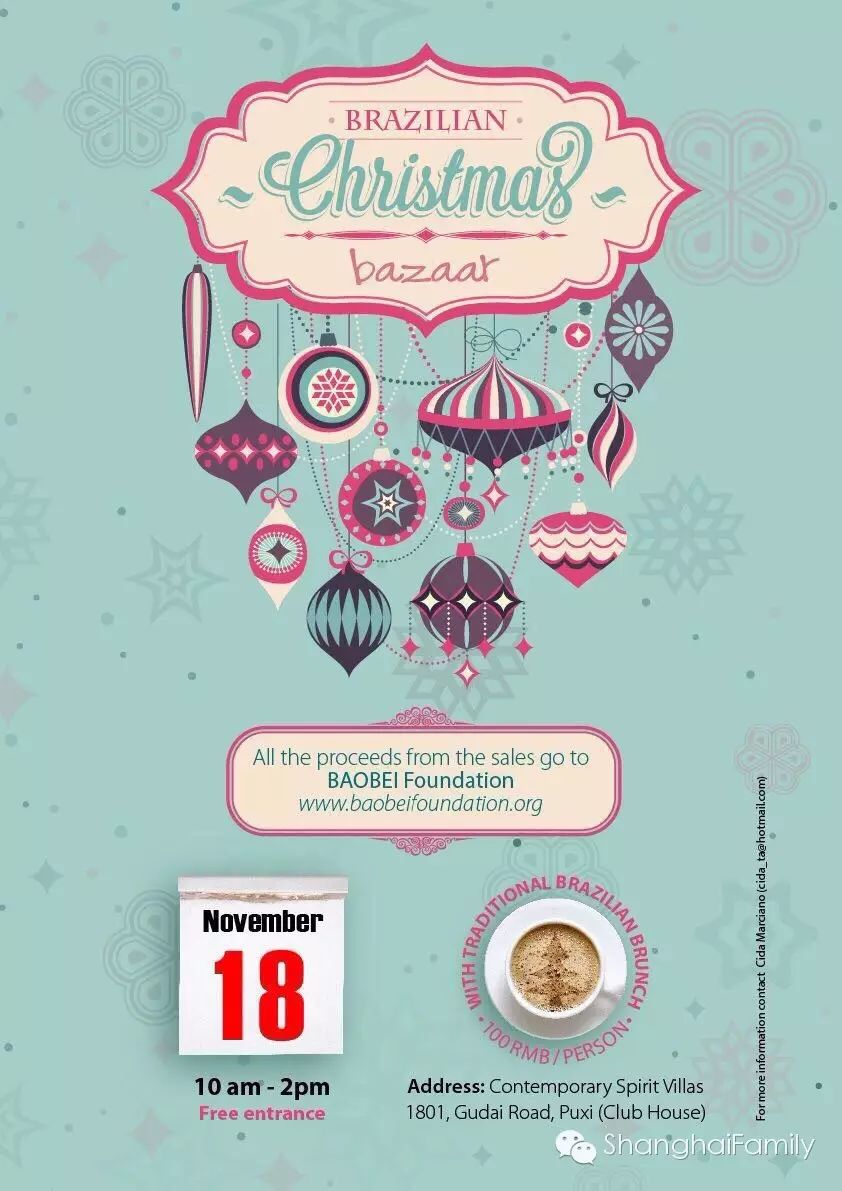 Since 2009, women from the Brazilian community in Shanghai have been donating their time towards creating several handcraft products to sell in an open Bazaar. Come and enjoy Brazilian dishes and the fantastic handicrafts on sale such as christmas decorations, mosaics, and jewelry. All profits will be donated to charity and used to save the lives of Chinese Children.
When: Wednesday November 18
Time: 10am - 2pm
Where:1801 Gudai Lu (Next to A20 Rd)
2) Christmas Bazaar at Concordia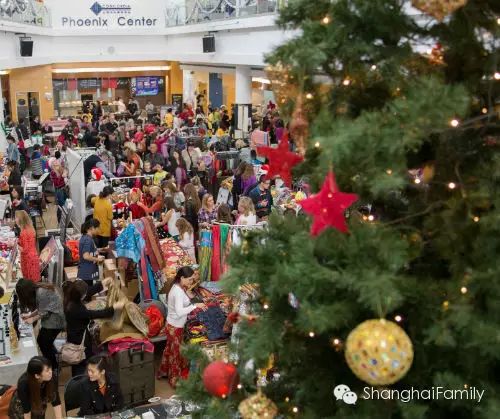 Start your Christmas shopping early this year by visiting Concordia's Annual Christmas Bazaar! With more than 175 vendors from around the city, all under one roof, you are sure to find something for everyone on your list! Plus, there will be a bake sale, poinsettia sale, numerous raffle prizes, fun-filled kids' activities, photos with Santa, and a variety of food and drinks to suit all palates.

When: Saturday November 21
Time: 9:30 - 3pm

Where: Concordia School, 999 Mingyue Road, Jinqiao, Pudong

3) Shanghai Centre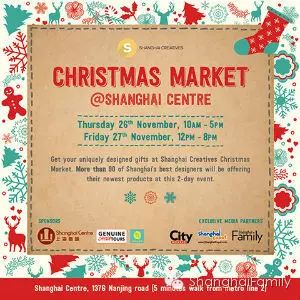 Get your uniquely designed gifts at Shanghai Creatives Christmas Market. More than 90 of Shanghai's best designers will be offering their newest products at this 2-day event.
When: Thursday 26th November & Friday 27th November 2015
Time: Thurs 10am - 5pm, Friday 12pm - 8pm
Where: Shanghai Centre, 1376 Nanjing Xi Lu (near Xikang Lu)
4) Wisstival Winter Bazaar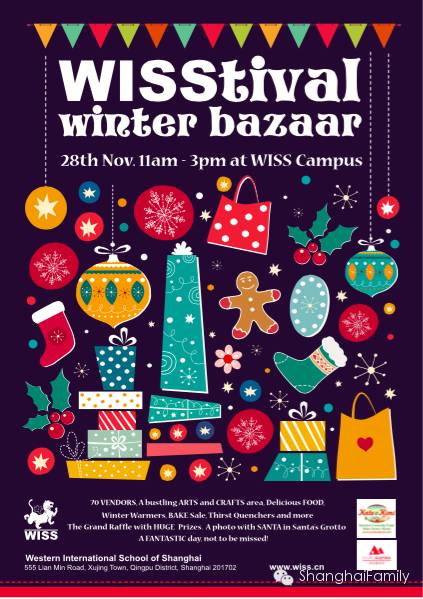 The Western International School of Shanghai's (WISS) 'WISStival' Winter Bazaar is back. There will be wonderful performances, a variety of goods on sale, a Grand Raffle with huge prizes, and delicious food and drink. More than 70 vendors will be there, a fantastic day not to be missed!
When: Saturday 28th November 2015
Time: 11-3pm

Where: WISS, 555 Lianmin Lu, Xujing Town
5) Dulwich College Winter Fair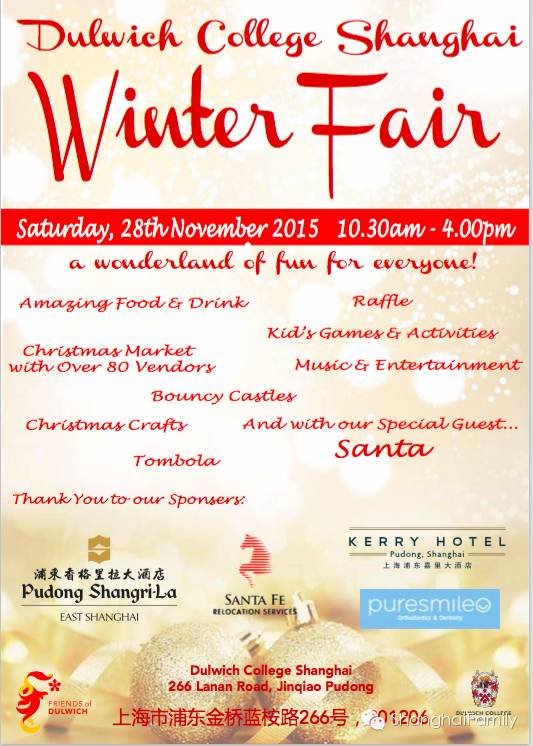 This winter wonderland will have delicious food and drink, a raffle, over 80 vendors selling Christmas themed items, children's games and activities, music and entertainment, bouncy castles, tombola and special guest Santa!
When: Saturday 28th November

Time:10.30am - 4.00pm
Where: Dulwich College Shanghai, 266 Lanan Lu, Jinqiao Pudong
6) French Christmas Market @ The Pearl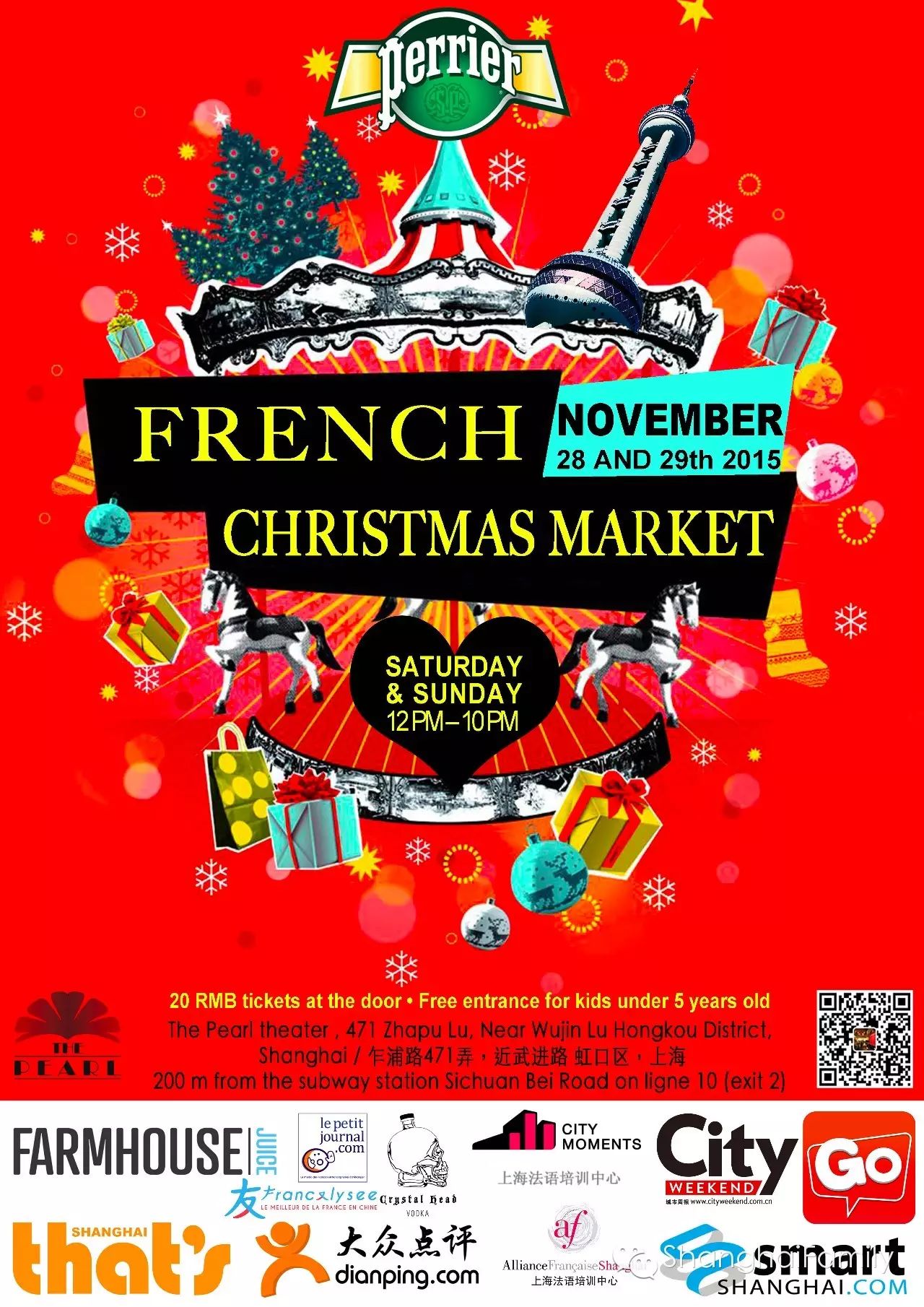 The Pearl will host their second French Christmas Market. With a classy Parisian theme, the two day event will see 40 vendors peddling unique or handmade products along with French Christmas specialties such as traditional hot wine, foie gras and waffles. Live music and entertainers will perform all day long, plus kids activities and the opportunity to meet "le Père Noël"or Santa !

When: Saturday 28th & Sunday 29th November
Time: 12pm - 10pm (both days)
Where: The Pearl Theater, 471 Zhapu Lu, near Wujin lu, Hongkou
7) Christmas Bazaar at NAIS Pudong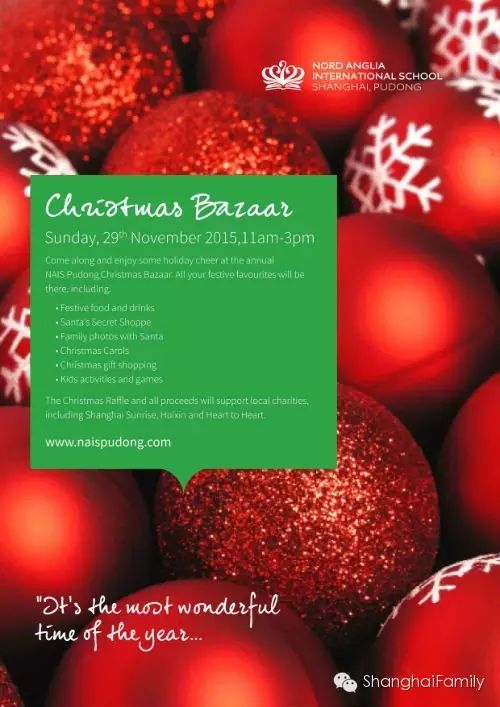 Come along and enjoy the fun and excitement of the festive season at this much loved community event. There will be lots of Christmas activities, games, crafts and gifts, as well as your favourite seasonal food and drinks and, of course, a visit from Santa. Proceeds from the day will support the school's charities.
When: Sunday 29th November
Time: 11am – 3pm
Where: NAIS, 600 Kang Qiao Ban Dao 2729 Hunan Road, Pudong
8) Paulaner Christkindlmarkt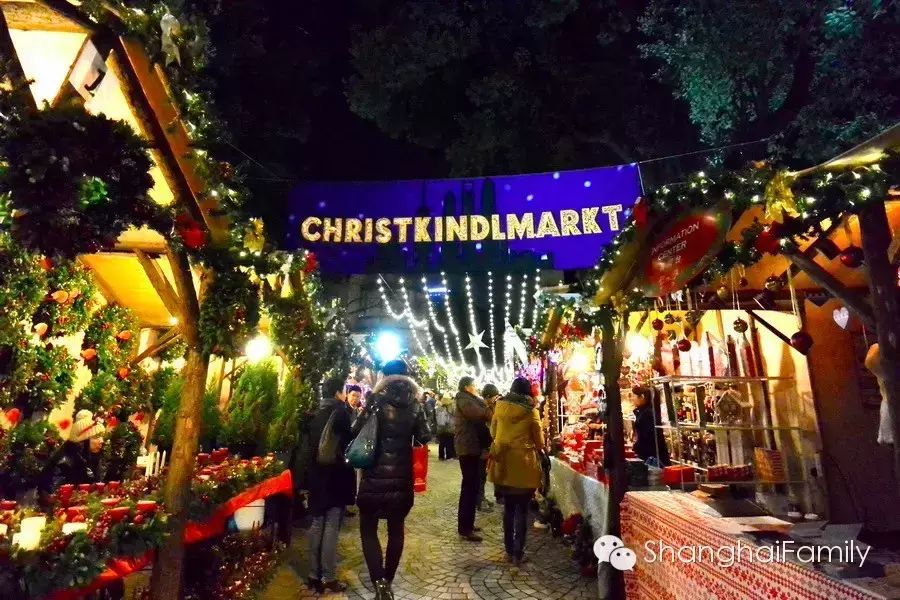 BLN Restaurants & Caterings 9th Christmas market will bring the sweet smell and sounds of a classic Southern German "Christkindlmarkt" to the first weekend of December. The garden at the Paulaner will be set up with 70 seasonally decorated wooden huts and the crisp, cool air will be filled with the fragrance of sizzling sausages and hot spiced Glühwein. Rumor has it that this year BLN Restaurants & Catering's very own Shanghai "Christkindl" might make its appearance!

When: Friday, December 4 – Sunday, December 6, 2015;
Time: Friday and Saturday 11am -10pm, Sunday 11am - 9pm
Where: Paulaner, 150 Fen Yang Road, Xuhui District