Grow that 'tache and support Movember
The Movember Foundation is a global charity committed to men living happier, healthier, longer lives. Since 2003, millions have joined the men's health movement, raising billions in RMB terms and funding over 1,000 programmes focusing on prostate cancer, testicular cancer, poor mental health and physical inactivity.

Doc Guthrie's Barbershop is planning a little event on Sunday to kick off Movember.


They have Pie Society doing pies (¥20 donated to Movember), Jameson doing cocktails (¥30 donated to Movember), shoe shine (¥50 donated to Movember) and general barber shop banter.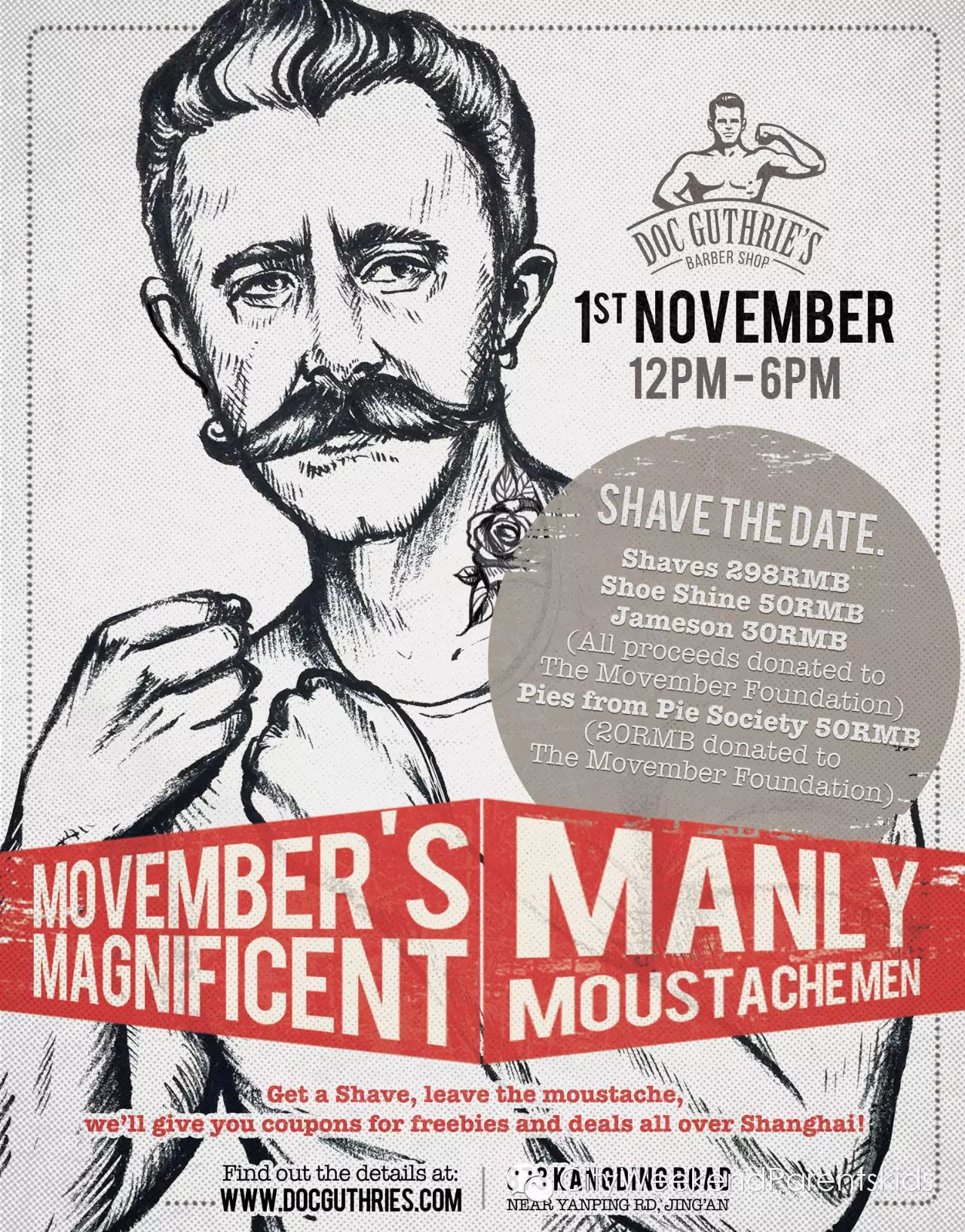 They'll donate all proceeds from Movember Shaves (¥298) to The Movember Foundation, and also give everyone who leaves their mustache on a set of coupons and vouchers for free beer, happy hours and discounts in businesses all over Shanghai.


It starts at 12pm and finishes around 6pm. Everyone is welcome, even if they don't want to grow out the mustache.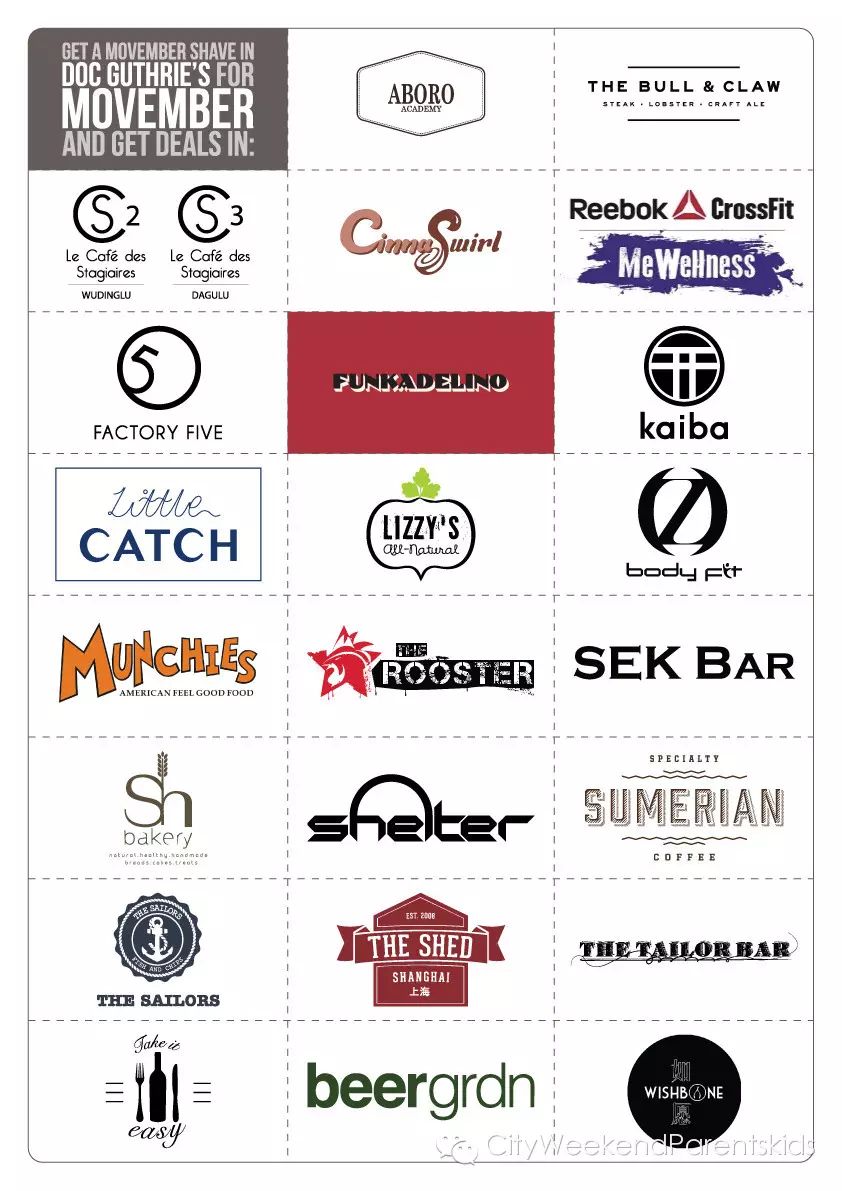 Find it: 873 Kangding Lu