[Today] 2015 Race Start Season 3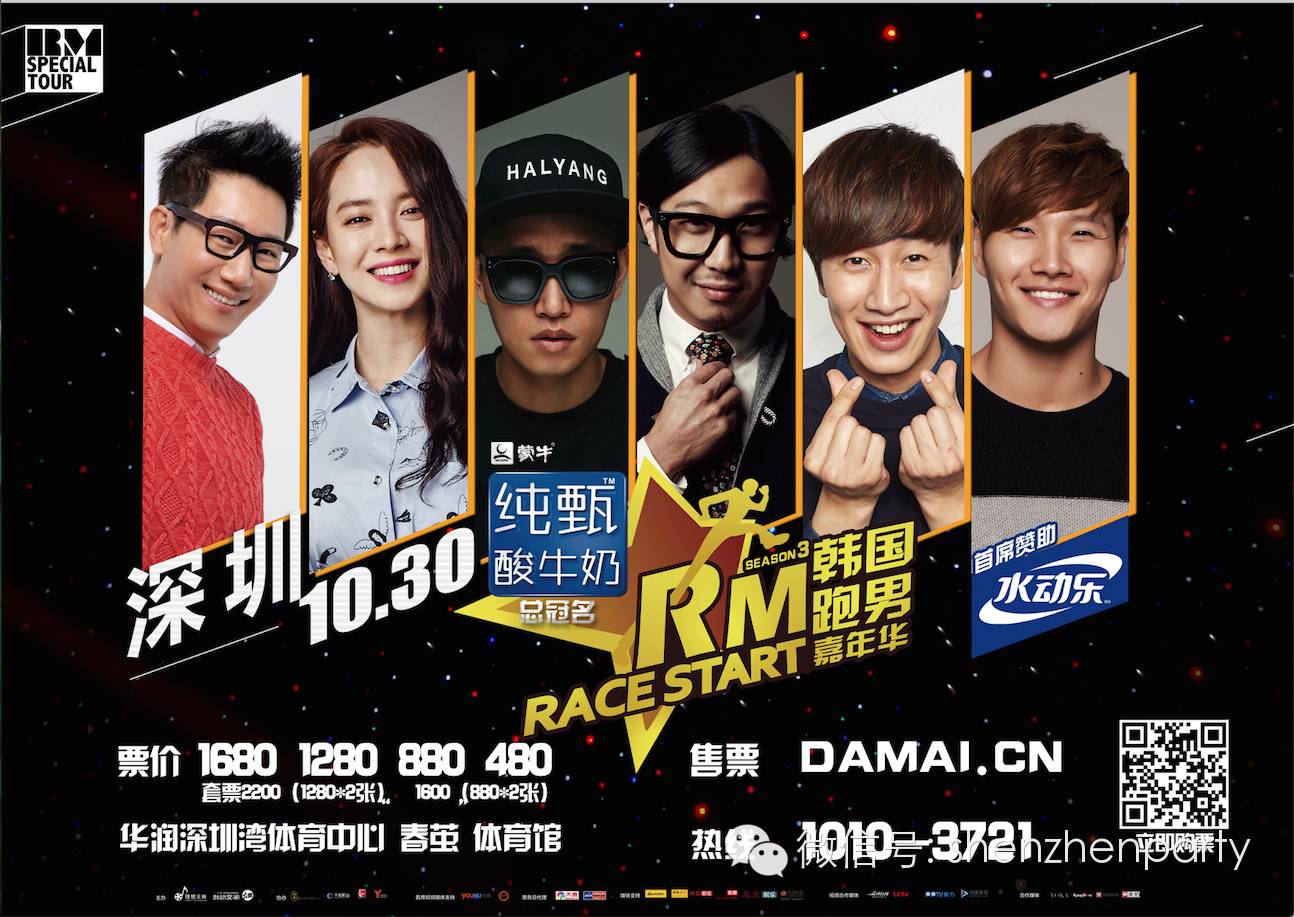 2015 Race Start Season3 in Shenzhen will be held at Shenzhen Bay Sport Center Gymnasium on Oct.30, 2015.

Running Man is a South Korean variety show; forming part of SBS's Good Sunday lineup. It first aired on July 11, 2010, and as of 2015, is currently the longest-running program, at five years on Good Sunday, surpassing X-Man's three and a half years. The show has become popular in other parts of Asia as well, and has gained online popularity among Hallyu fans, having been fansubbed into a number of languages by volunteers, such as English, Spanish, French, Thai, Malay, Vietnamese, Chinese, Indonesian, Arabic, Brazilian Portuguese and Russian.
The popularity of Running Man throughout Asia has also provided the opportunity for the production team to organise a fan meeting tour in Asia in 2013, 2014 and 2015. Station of the Carnival Tour in Shanghai, which is the first collective appearance of RM members in the mainlandthe and RM members will collective vocals, sing of the passion of summer will meet the fans expectations! RM program group for each stop on the tour are particularly developed a series of new games, so that the seven MC members can have zero distance interaction wiyh the audience.
Tickets are available now @ http://en.damai.cn/event/tickets_89742/
由理想天映傳媒有限公司和北京創動空間文化傳媒有限公司共同主辦、蒙牛純甄酸牛奶總冠名、水動樂首席贊助的"RM韓國跑男嘉年華"正在內地火熱巡演中,向各地RM簇擁者發起最強召集令,10月30日,RM六大成員金鐘國、池石鎮、宋智孝、HAHA、GARY、李光洙將首次跑臨深圳,與觀眾齊聚華潤深圳灣體育中心"春繭"體育館,深圳RM粉絲將迎來金秋最嗨、最解壓的世界級視聽盛宴!將在大麥網上開票。
RM成員跑臨深圳狂嗨 變身最強解壓利器


RM粉絲翹首以待的RM嘉年華玩唱會,RM成員第一次在中國內地進行大型的玩唱巡演,秉持"娛樂至上"為中心的原則,RM六大成員將"玩+唱"的節目形式賦予極強的娛樂性,爆笑狂嗨。玩+唱的演出形式,開國內大型演出的先河,完全區別於傳統的明星演唱會,玩唱會更加註重與觀眾的現場近距離互動,不僅是上臺一起做游戲的"玩",比如經典的撕名牌游戲,以及妙趣橫生的猜名詞、背筐接球等趣味游戲;玩唱會的"唱"也極有特色,在各式溫柔獨唱、深情對唱、火爆勁歌、搞怪熱舞中,融入幽默搞笑的元素,盡顯RM風格,最讓人期待的,是RM成員將努力打破"舞臺與看臺"的界限,在重慶站的演出中,數次上演離開舞臺接近觀眾的刺激好戲,真正意義上與觀眾"親密接觸"。
在RM五周年之際,RM成員將跑臨深圳,讓我們10月30日晚八點相聚華潤深圳灣體育中心"春繭"體育館,共同體驗RM韓國跑男嘉年華深圳站的最嗨最解壓演出!
購票方式:http://item.damai.cn/89742.html
Event Date:
Friday, October 30, 2015 - 8:00pm - 10:00pm
Pricing Info:
RMB 480 - RMB 1680
Booking Phone Number:
10103721/400-610-3721
Place Address (English/Pinyin):
Shenzhen Bay, Nanshan Sports Center (Spring Cocoon), Interchange of Haide 3 Rd and Keyuan Venue, Nanshan District, Shenzhen
深圳市南山區海德三道與科苑大道交口處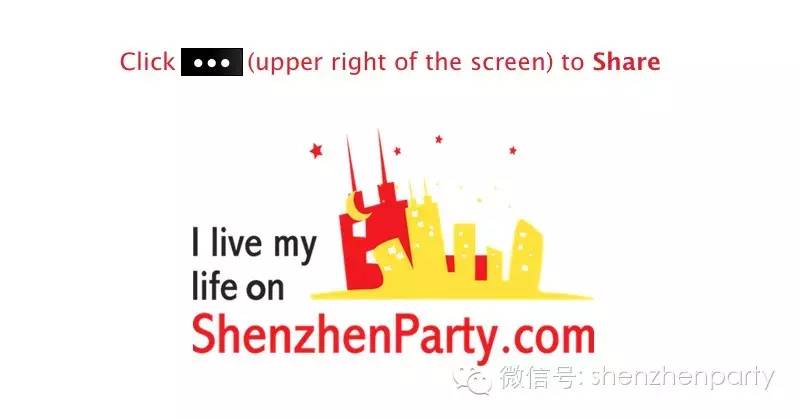 ---
Long-press the QR Code, tap "Extract QR Code" to Follow "shenzhenparty" on Wechat:
For more details, please click "Read More".