Get bao-wled over at Baoism
After much anticipation, Baoism – from long-time bao aficionados Jenny Gao and Alex Xu – has finally opened its chic and industrial doors. Given the pre-opening hype, the small dining area in the basement of the new Hu Bin Dao mall next to Xintiandi, has unsurprisingly been busy during its first few weeks of trade. But, unlike other hip brands that suffer when facing high expectations, Baoism takes popularity in its stride.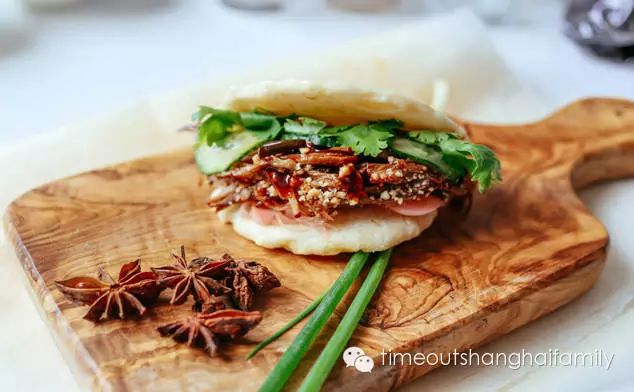 The concept here is simple – tasty bao stuffed with delicious, modern fillings. It's not rocket science, but when done right, a good bao can make the heart sing.

For those who have been in Shanghai a while, you might have already stumbled across these pockets of deliciousness at pop up stalls and events such as Omnivore's Omnivorous party.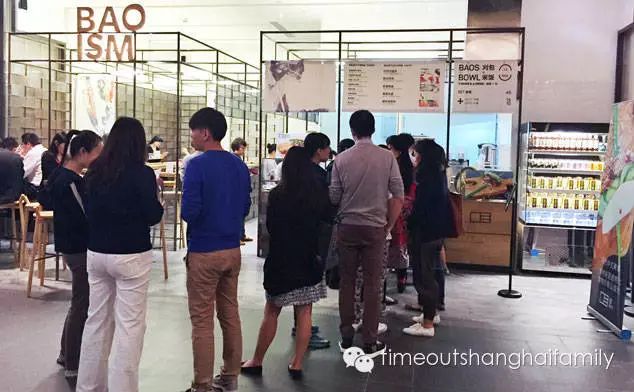 Among bao fillings at the new permanent space are black pepper tofu, grilled fish and okonomiyaki; the hongshao carnitas bao stands out as an early favourite (45RMB as part of a lunch set for two baos, two sides and, for an extra 5RMB, a drink).
The pork is rich and succulent, juicy (napkins required) but worthy of finger-licking. The flavourful meat is offset perfectly by the coriander and pickles, and the accompanying crushed peanuts add a nice textural dimension.

Team this with a Korean fried chicken baoand sides including crispy fried lotus root and roasted, nicely spicy Xinjiang eggplant, and you'll leave happy and full.