The Innovative Bathroom In German V8 Hotel

For many of us the bathroom is our secret haven. Whether it's jumping into a relaxing shower after a stressful day at work, taking time out for a pamper session with some special products, or treating ourselves to a comfortable bath, the bathroom can provide us with much-needed mental and physical rejuvenation.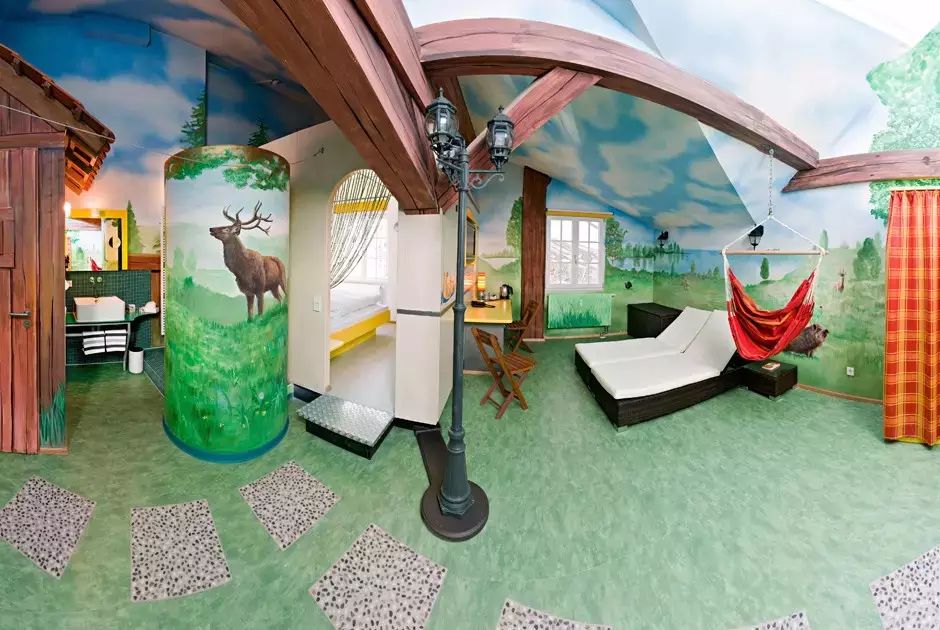 This is a V8 hotel in the Stuttgart Auto Museum which is the epitome of German auto industrialzation. Each room's style is different but the elements of highway are ubiquitous even the bathrooms are full of interest.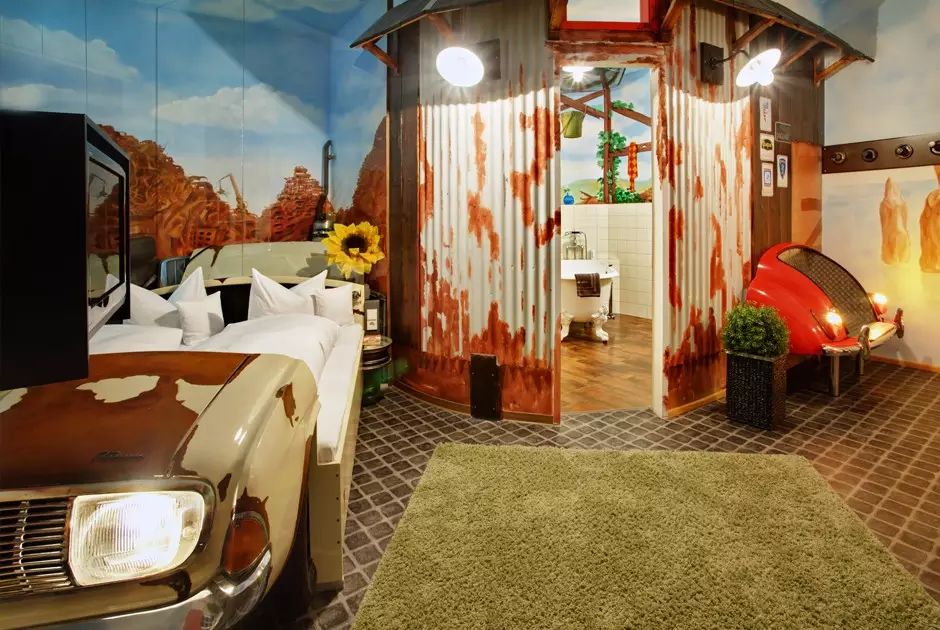 Whether it's a mix of antique car at the bedside or a simple street lamp hanging on the wall. There's no doubt that they're the real guys on the battle field. The hotel designer collected them and reused by their tinge of 1970s that made them return to the stage.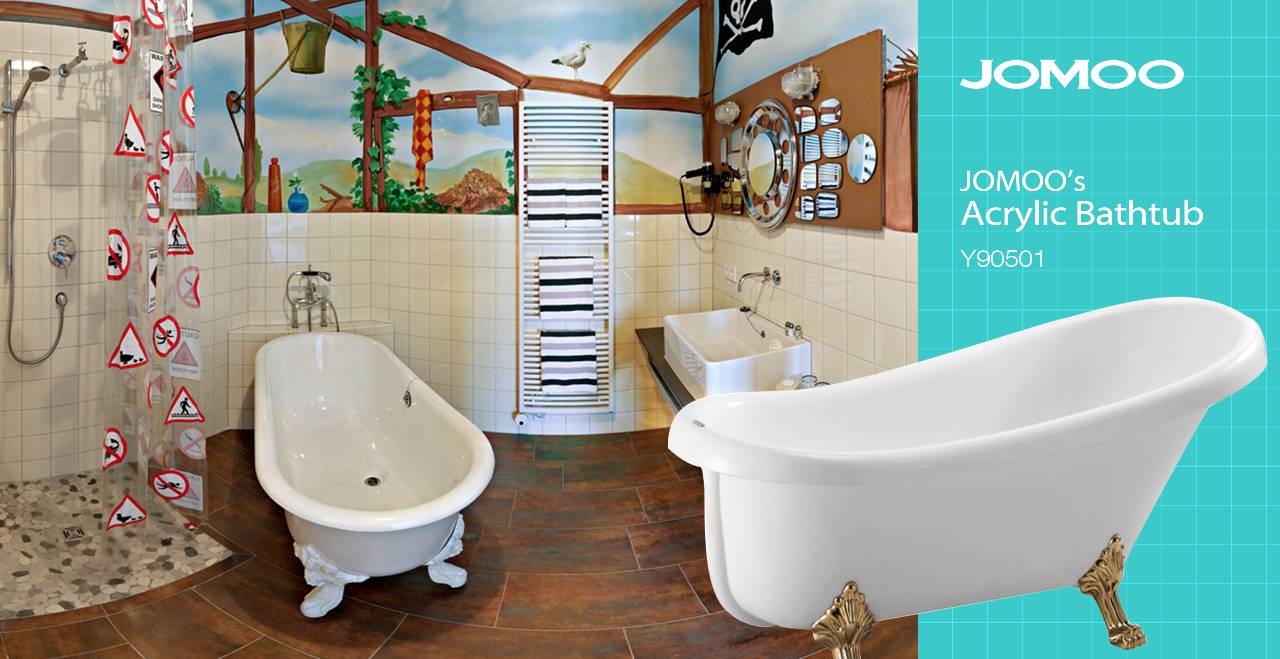 The angle of bathroom was interesting, it seems a challenge for designer to achieve the rational use of every inch of space in such a round bathroom. However it is also the key to innovation. The color of floor responds wildly to the wall painting. The road signs of the shower curtain, the decoration of the mirror outer that symbolizes the call ofthe highway enthusiasm.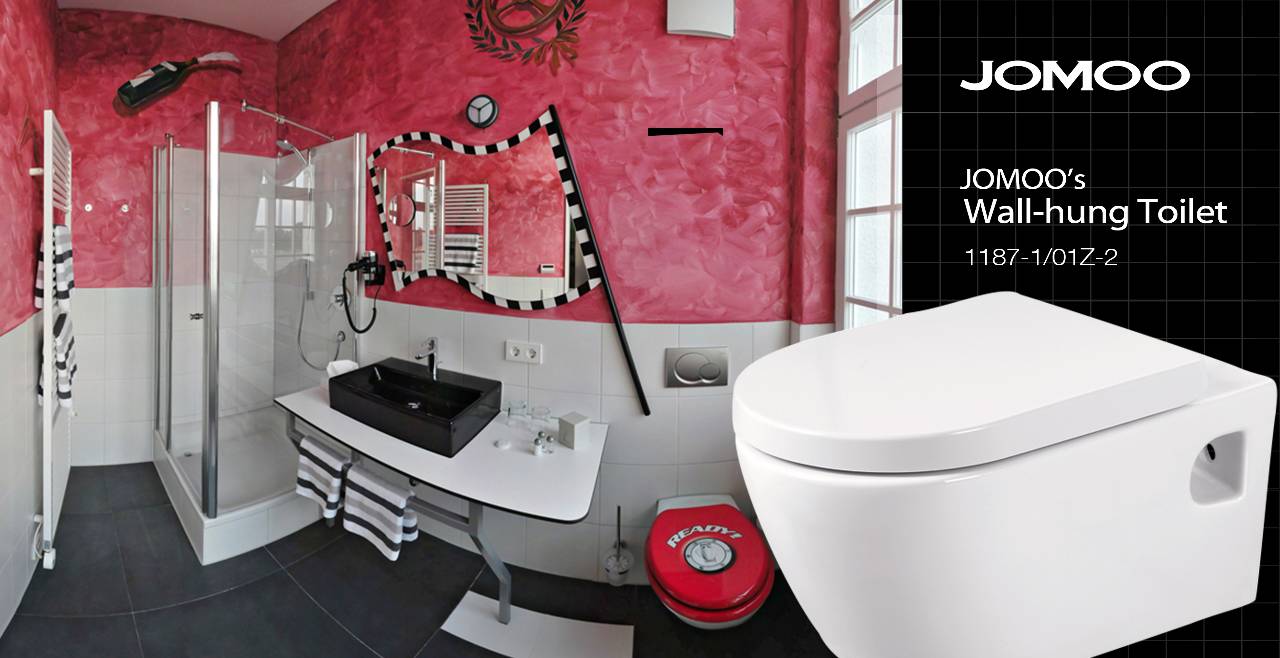 Ferrari's classic red is the colortone of the track theme bathroom. The space was seperated into three parts by the black track tiles. Red symbolizes the passion and victory, white symbolizes the freedom. The decorative mirror of chequered flag responds the success of the champagne, even the toilet cover is ready to render the mood.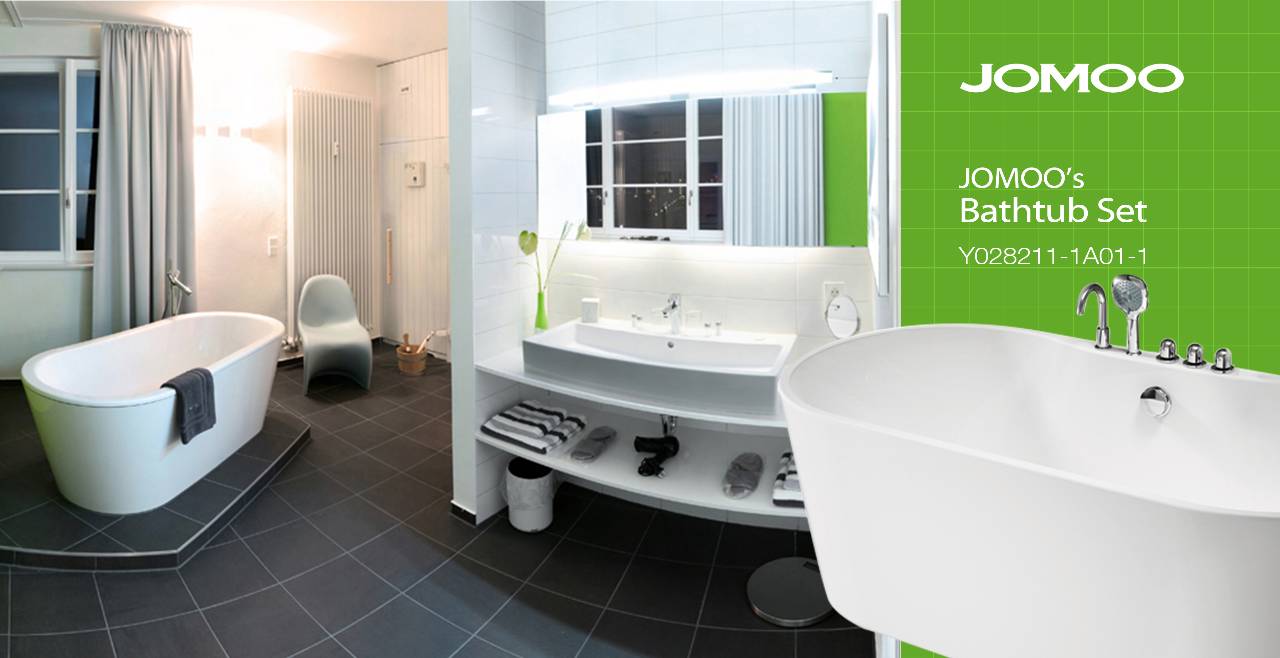 The design of bathroom in V8 hotel was funny and can feel a sense of German natural purity. With the simple color and ordinary right angle to express the modern classical decoration.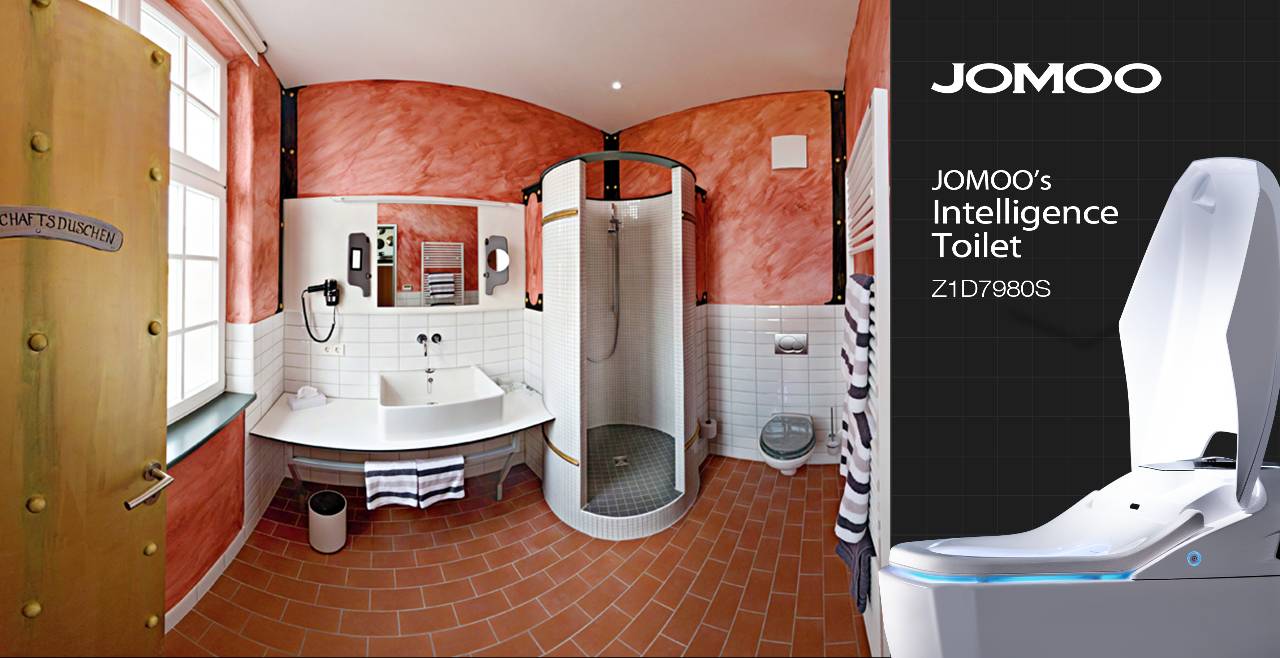 The decoration on the brown wooden door is a rough and ancient widerness style that throughout the entire bathroom space. The red on the wall is full of unruly and strength. This fierce color with white sanitary ware and mosaic tiles has become a dynamic and static collision for reaching the point of inspiration.