|

2015-11-04
Author:Jamie

|

|
IELTS Speaking Part 2
Describe an app (on amobile/cell phone or tablet) which you find very useful.
You should say:
what the app is
how long you have had this app
how easy it is to use
and explain why you find thisapp so useful
---
Well , I have become a real addict to my phone apps over the past afew years , I have got tons of them and they have made my life more easier and simpler , today I would like to choose one very productive app though to talk about , it is called Wechat , I am quiet certain that you might have heard of it as it is pretty well liked nationwide , it is a great social media likeTwitter and Facebook which connects you to your key pals and friends .
It has been more than 3 years since I began using it , it was recommended to me by one of my buddies , and it has become my top favorite appson my cell and tablet ,Wechat has variety of functions e.g you can share special moments with your friends , you can update them on what's new , you also can purchase things through it , you can do marketing for your brand if you wish to reach out more potential customers , beside that youcan send PDF or DOCs files to anyone within seconds , more importantly you cando audio and video calls with your buddies at no cost regardless where they are , Wechat is pretty friendly user,it is smooth and very responsive unlike other social media apps that crash allthe the time .
As for the reasons why I amquiet big fan of this app , first of all , thanks to Wechat , for the firsttime in my life I have become able to update my family members and close pals on what's going on in my life on daily basis , secondly , Wechat has changed me in away that I have turned from being
---
Check more sample answer at Master IELTS Speaking by Jamie Wood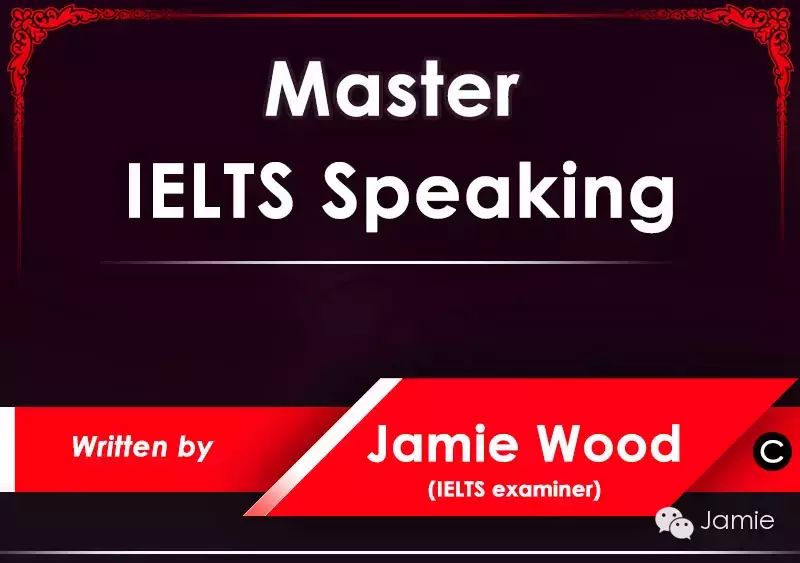 ---
If you wish to read more awesome articles like this, sample questions and answers for IELTS, expressions for Spoken English, vocabulary and slang, as well as daily tips, scan the QR code below to join us. We have a lot of great things to share with you everyday .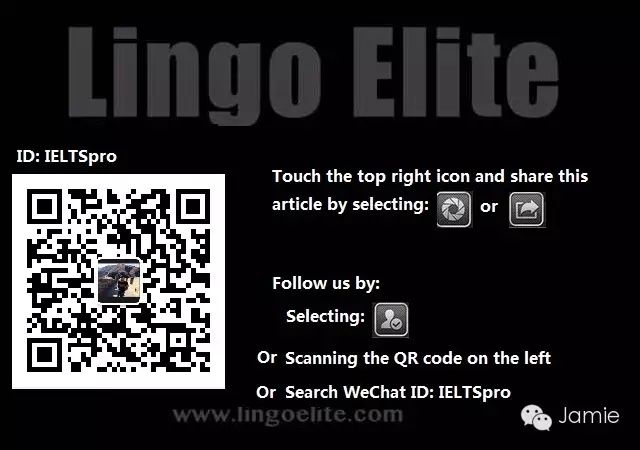 Have a great day ,and if you like this post ,please share it with your friends