Shocking Photographs Of Pollution's Toll On China
writer: Macy J. Foranda source: buzzfeed.com

China's pollution causes an estimated 3.5 million deaths each year. Earlier this year, concentrated levels of pollutants from Beijing's 200 coal-fired power plants reached 40 times what the World Health Organization deems safe. Disease rates in rural areas near chemical, pharmaceutical, or power plants hit five times the national average.
In February last year, China finally acknowledged the epidemic of these "Cancer Villages" and allocated $350 billion to help relieve air and water contamination. The following month, Premier Li Keqiang declared an all-out "war on China's pollution."
For 30 years, China's rapid economic growth has been laced with corruption and negligence; its politics with censorship. But now, the human price of China's pollution crisis can no longer be ignored.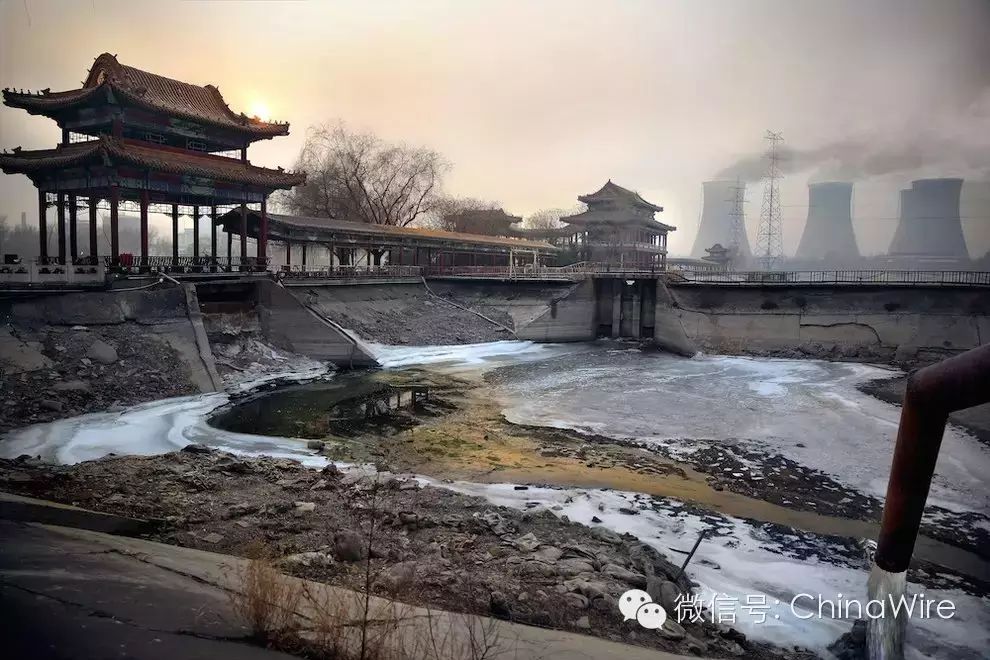 Souvid Datta / souvid.org
"The Shuogang group steel factory on the outskirts of Beijing. Despite the government promising to close all major polluting factories within city limits following the 2008 Olympics, several are still operating behind closed doors. At dawn every day the factory waste-water pipe illegally spews hazardous chemicals into a local dried up lake. The accumulated green and brown deposits contain poisonous heavy metal deposits which are visible here."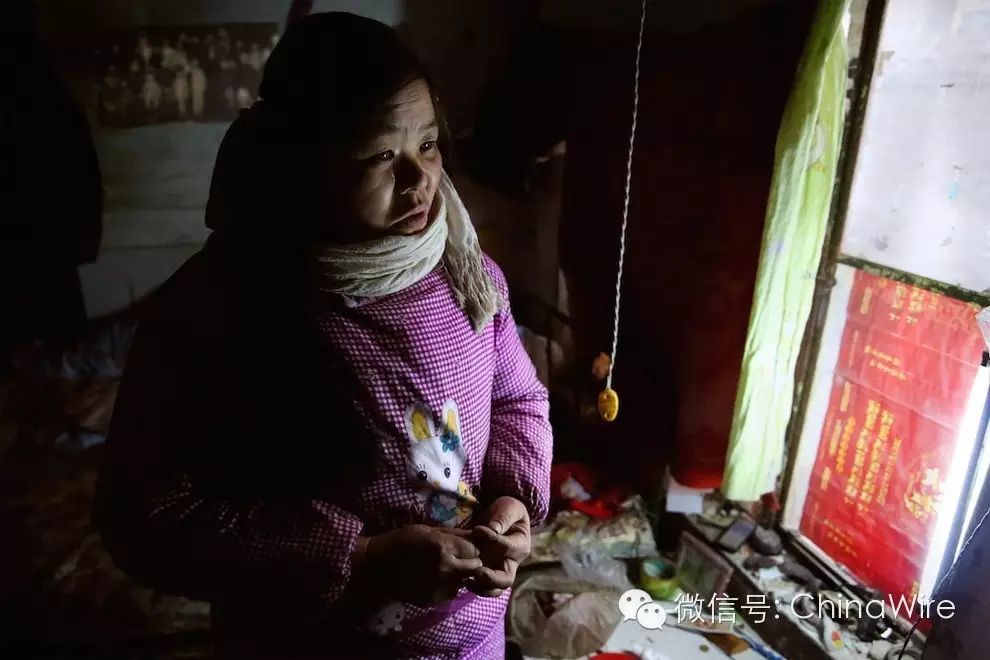 Souvid Datta / souvid.org
"Jamyang is originally from a small town in inner Mongolia. She moved to Beijing following the desertification of her local arable land. Her youngest son died of colon cancer in 2010 as a result of chromium poisoning from a waste dumping site near their village, and her husband committed suicide subsequently. She now lives in tiny slum accommodations on the outskirts of Beijing with her elder son, both struggling to work as street vendors and rag pickers. She is one of China's growing generation of eco-migrants."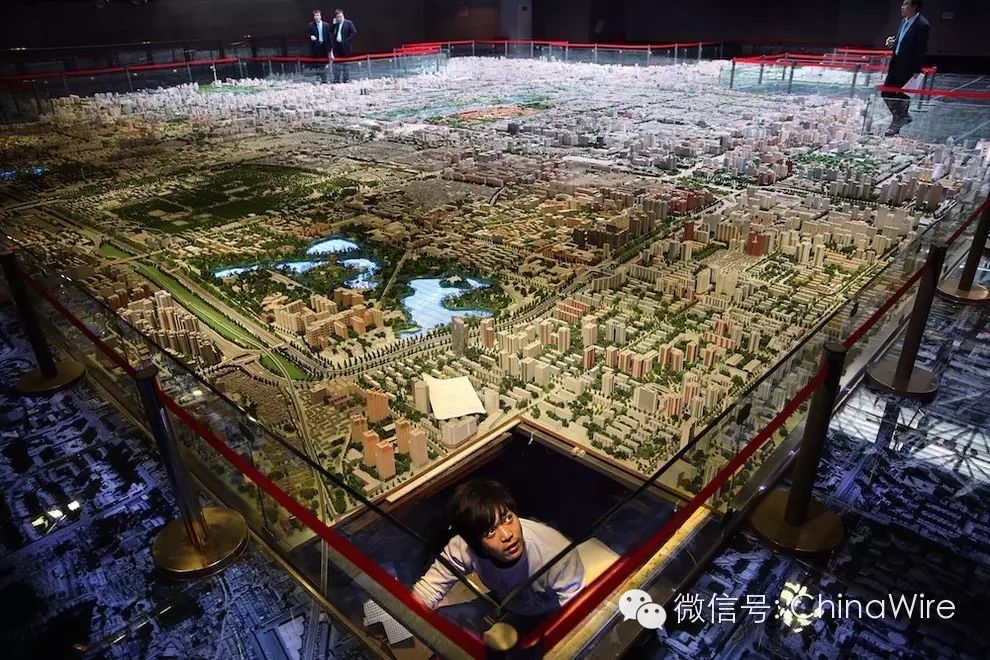 Souvid Datta / souvid.org
"A worker peers out from beneath the miniature scale model of Beijing's vast central districts at the National City Planning Museum, while developers have a discussion in the background. Beijing's population has risen from 11 million to more than 20 million since 2000. As the world's second most populated country with ferocious economic ambition and growth, the effective, sustainable planning of urban development lies at the heart of China's future."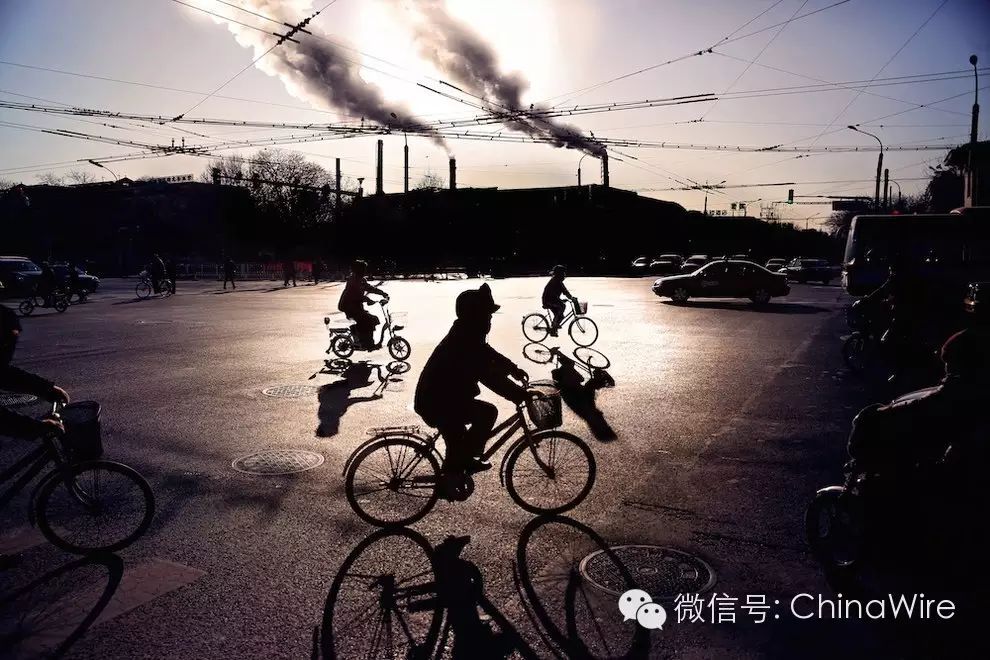 Souvid Datta / souvid.org
"A morning scene within the 4th ring road of East Beijing, with a coal factory visible in the background. In the years following Beijing's 2008 Olympics and the explosion of urban air pollution concerns, the Chinese government had promised to close down all major polluting factories within the capital's limits. This January the cancer-causing PM2.5 fine particle pollution count reached three times the UN Extremely Hazardous category, at over 900."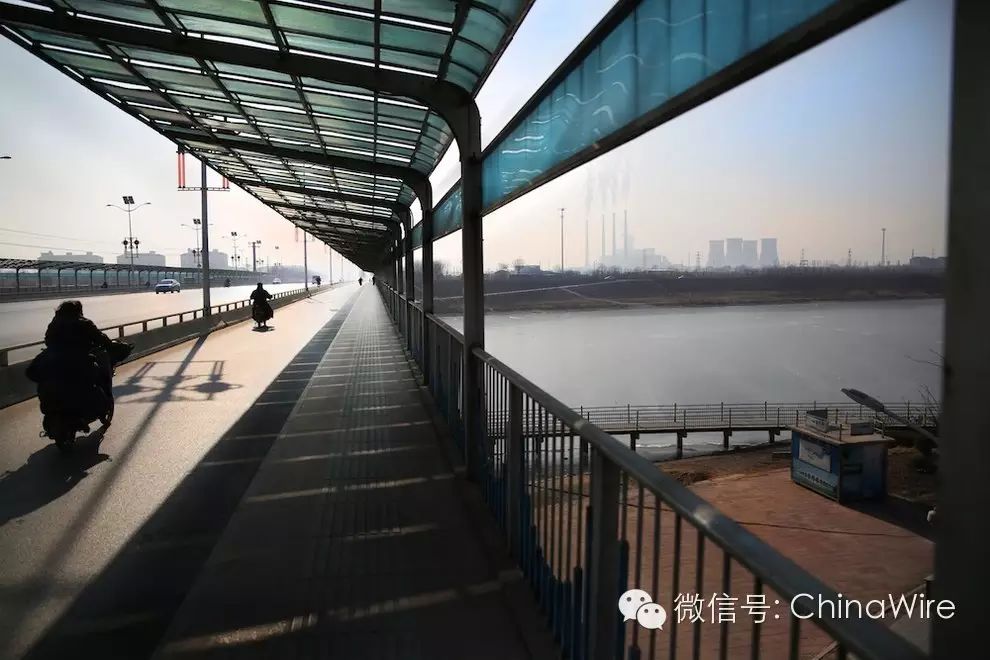 Souvid Datta / souvid.org
"In 2013, Xingtai a small industrial town in southern Hebei province, was named China's most polluted city. The PM2.5 count here regularly exceeds 800 (three times the UN's maximum Extremely Hazardous limit), affecting local communities, and sending waves of air pollution down to eastern coastal cities and Beijing."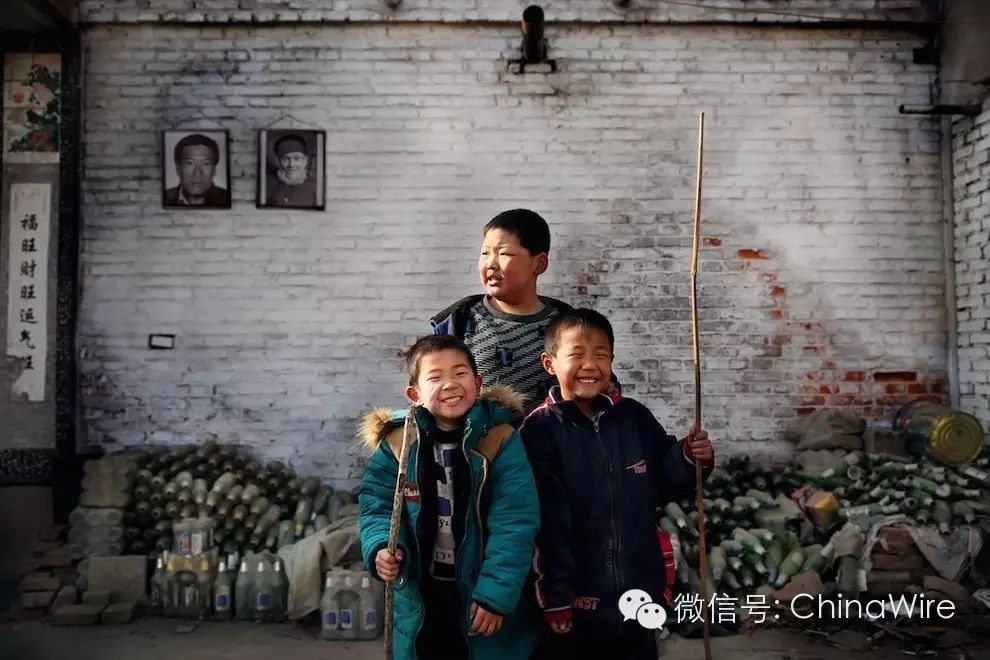 Souvid Datta / souvid.org
"Jaw-long (tallest) stands with his friends in front of his house in Nuguang village on the outskirts of Xingtai. The portraits behind depict his father and uncle who both worked in the nearby steel factory and died due to undiagnosed respiratory problems. Jaw-long has dropped out of school to help his mother with her glass recycling business."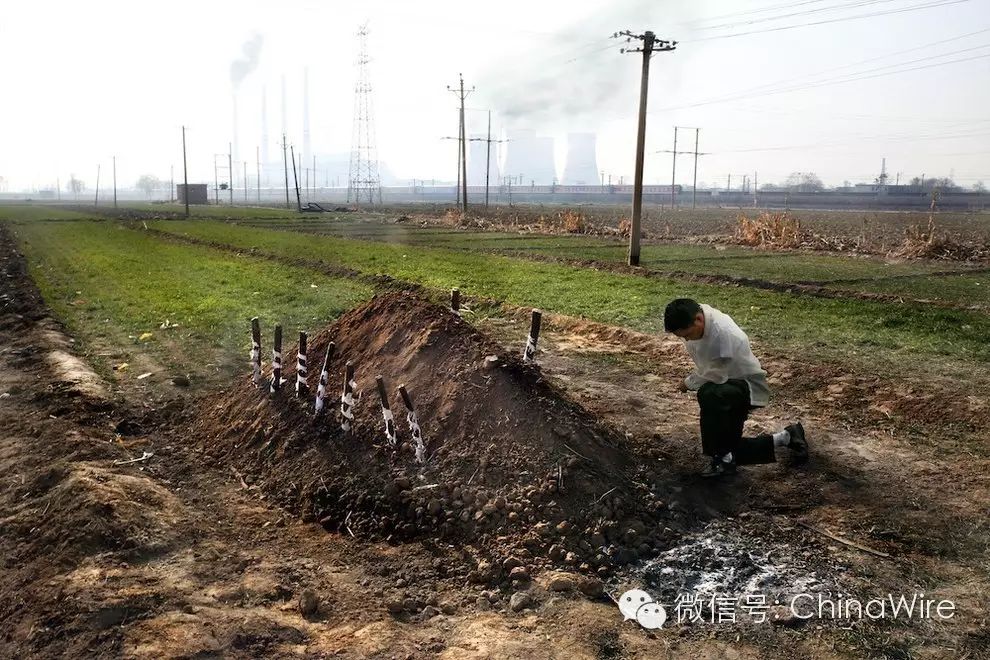 Souvid Datta / souvid.org
"On the outskirts of Xingtai, Zhang Wei mourns his brother, a worker in the steel factory behind who died from lung cancer. The small local village has seen more than 30 cancer related deaths in the past 15 years, making it one of the several unacknowledged Cancer Villages dotted around China."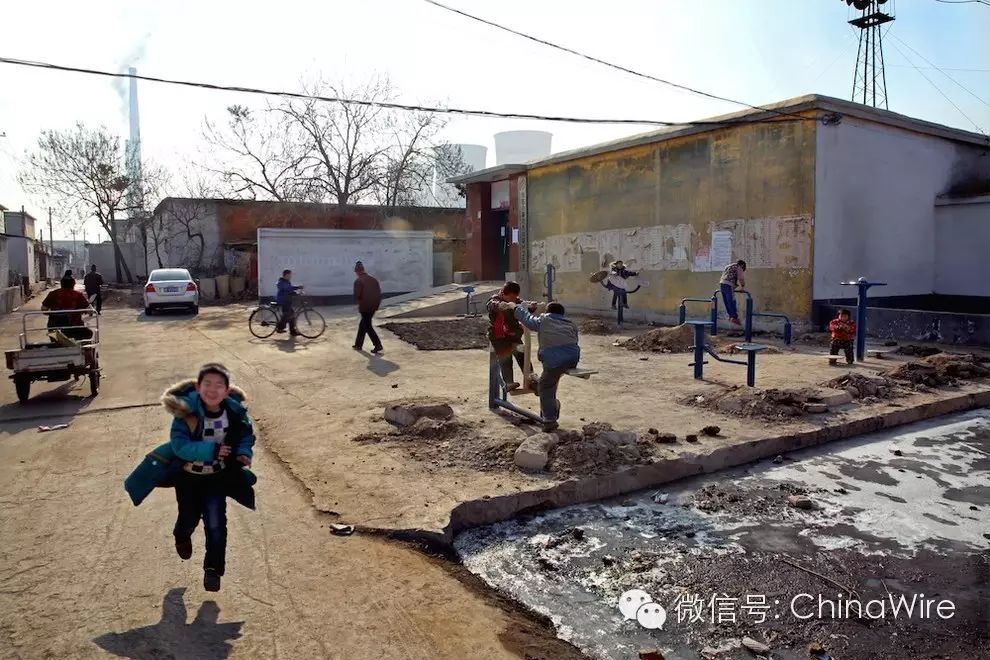 Souvid Datta / souvid.org
"A street scene in Nuguang village, where a strained life continues under the shadow of the surrounding highly polluting, coal-fire power plants."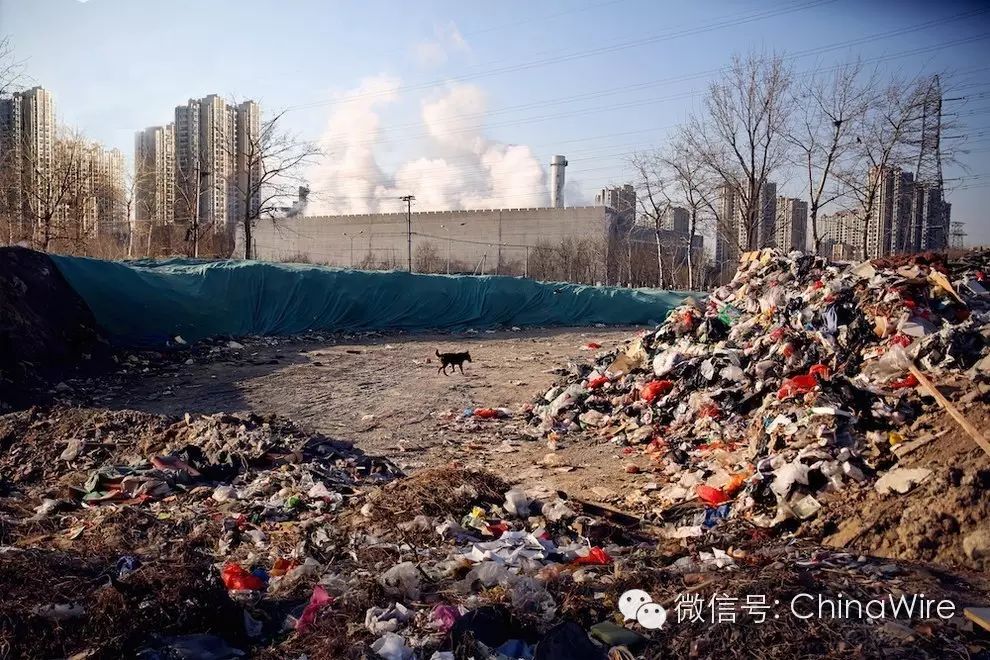 Souvid Datta / souvid.org
"Beijing's second largest illegal landfill site; a factory and modern high-rises stand but 500m away. In 2008 Beijing's notorious 7th ring road was described as a circle of landfill and garbage disposal sites encompassing the city. Following the Olympics promises were made to clear up these sites. Several still exist however, now cordoned off to public access or hidden within slum settlements."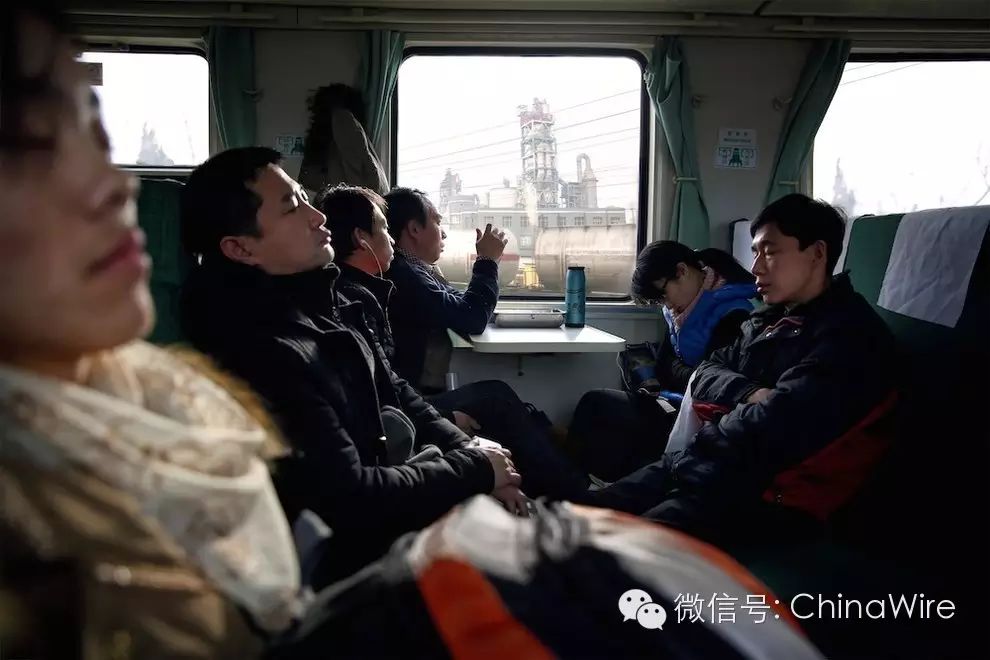 Souvid Datta / souvid.org
"Commuters between Xingtai and Beijing pass by the hundreds of factories that make Hebei province China's worst for air pollution."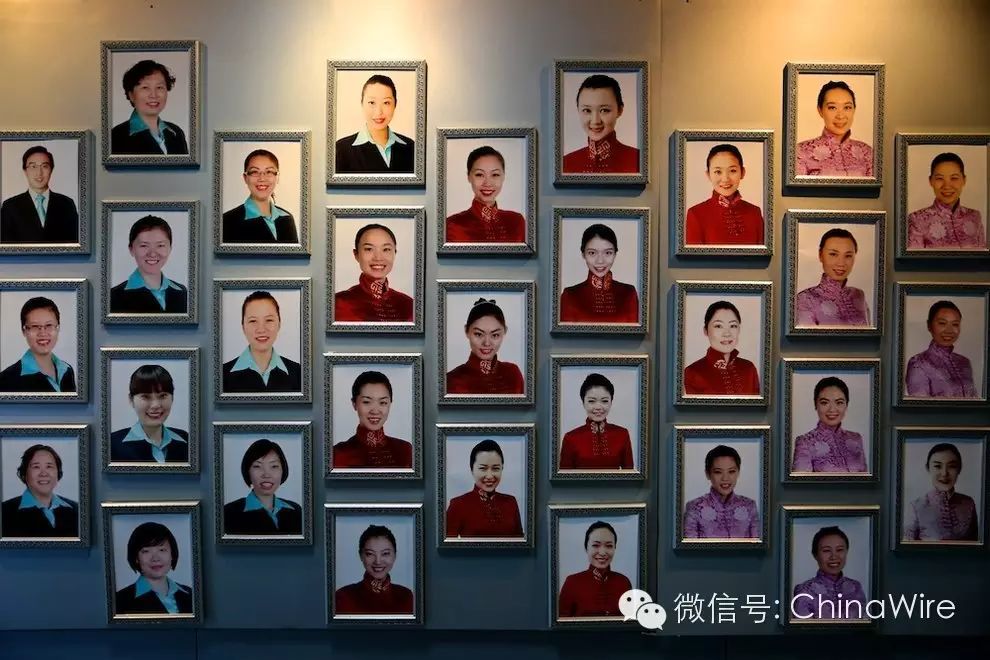 Souvid Datta / souvid.org
"Since 2000, Beijing's permanent population has increased by an average of nearly 600,000 annually to reach 20.69 million at the end of 2012. The metropolis is currently in a development dilemma due to smog, traffic jams, strained resources, and unsustainable population growth."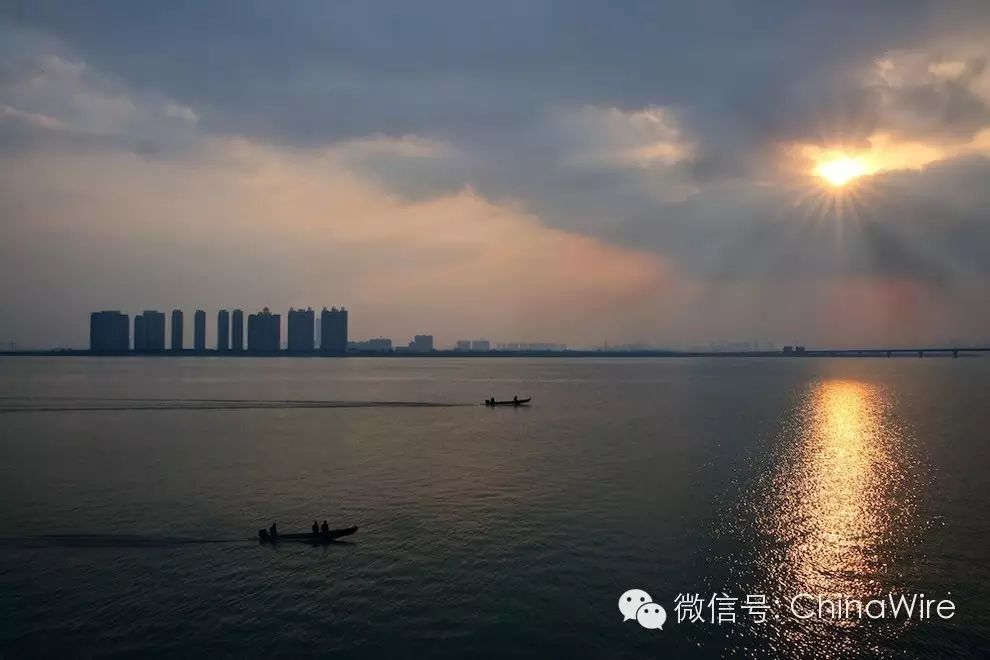 Souvid Datta / souvid.org
"The Fenghua River at sunset. The historical river runs through Ningbo and its surrounding villages as a crucial water and fish supply source. This eastern area south of Shanghai in Zheijang province has become famous for its textiles and dying factories."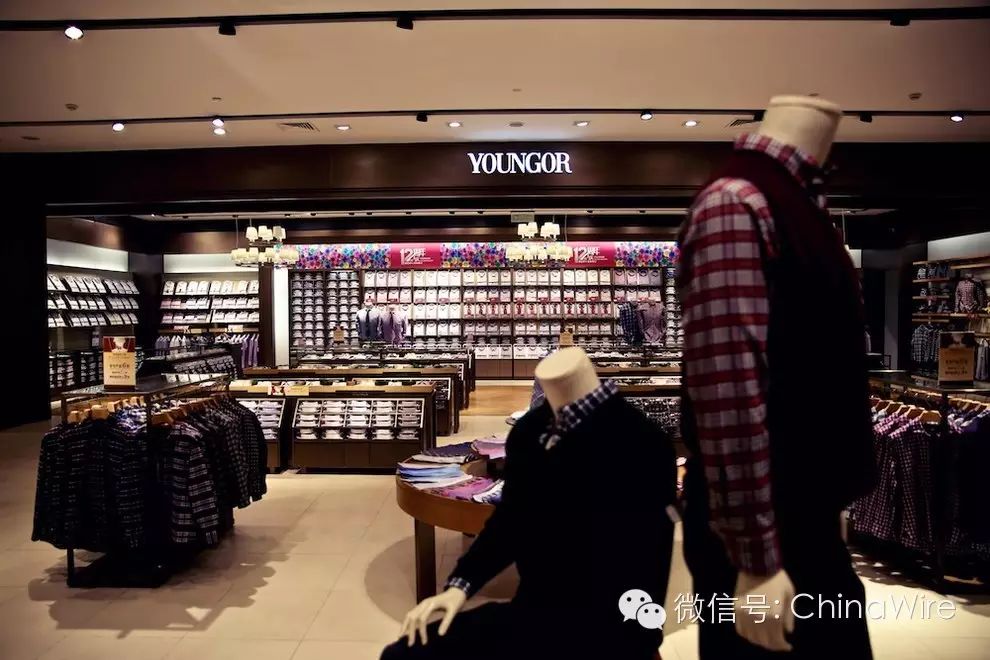 Souvid Datta / souvid.org
"Inside Youngor showroom in central Ningbo. Youngor is one of China's leading textile manufacturers, supplying global brands such as Nike, Adidas, and Zara. In 2011 Greenpeace published a report highlighting the company's illegal waste-water dumping into the Fenghua River, in response to which Youngor publicly promised to improve its practices."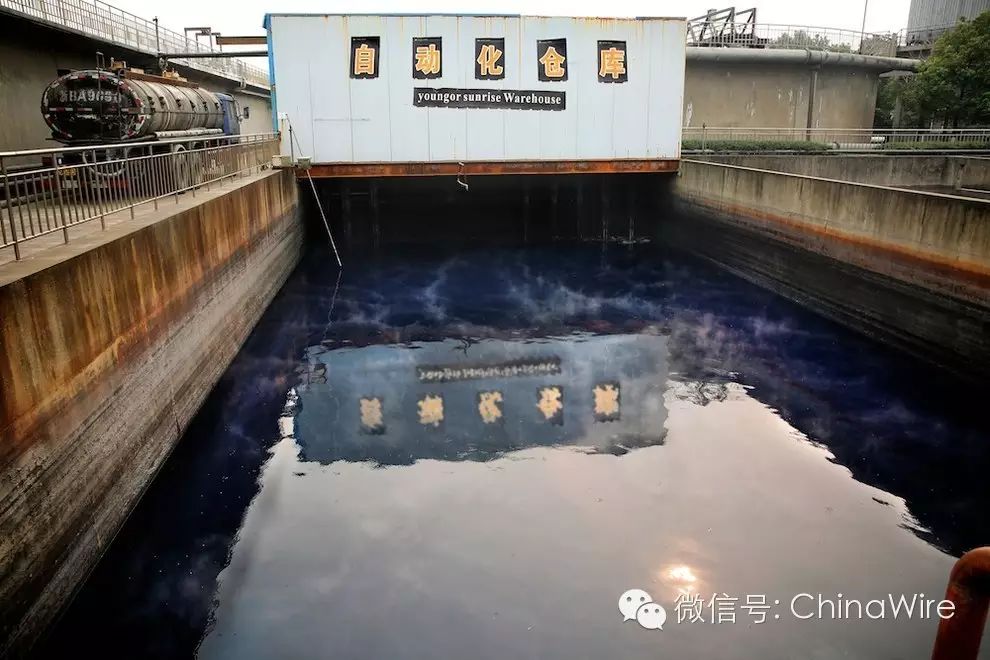 Souvid Datta / souvid.org
"The waste-water treatment plant inside Youngor textiles factory in Ningbo. Often the colour is purple, dark brown or (as pictured here) deep blue after treatment. Official guidelines require the waste-water to be clear and diluted to 1/100 parts."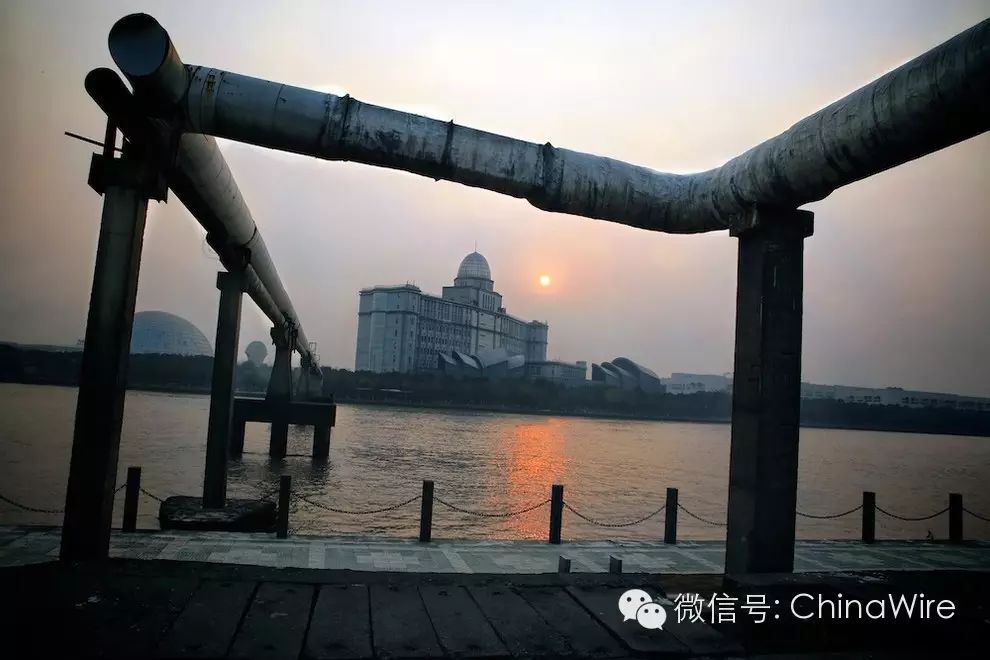 Souvid Datta / souvid.org
"The Youngor textiles factory compound in Ningbo shrouded in smog at dawn. in 2011 at the time of the Greenpeace investigation the toxic waste-water used to be dumped midday into this section of the Fenghua River (pictured above)."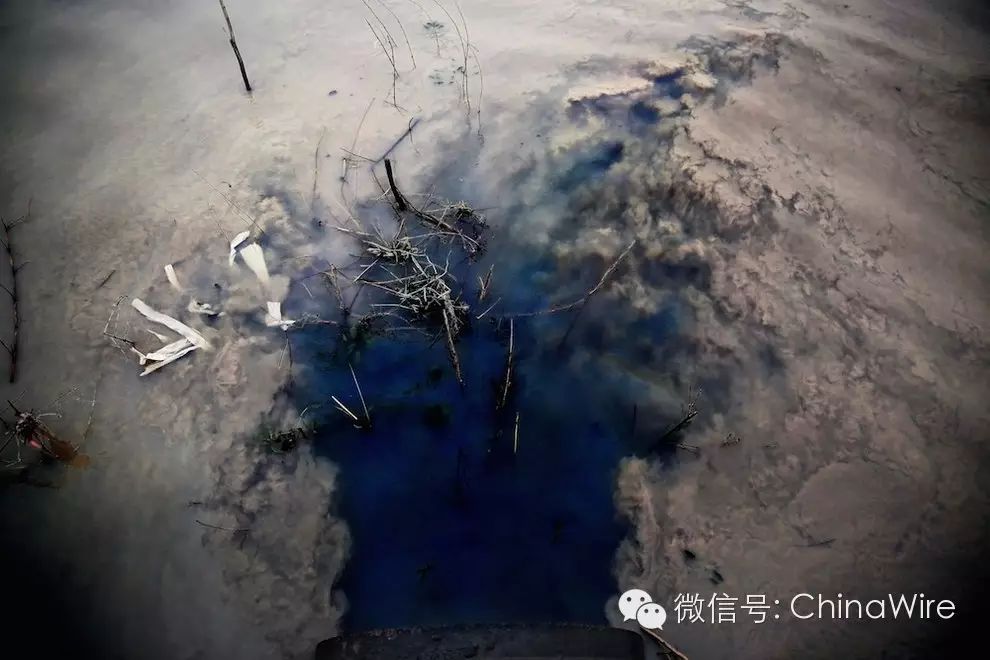 Souvid Datta / souvid.org
"Now the discharge pipe has moved further downstream, away from the factory, to an area hard access and out of sight from Yinzhou's settlements. The toxic waste-water is pumped out every morning between the quiet hours of 3-5 a.m. 3km downstream the same water is used for the local supply."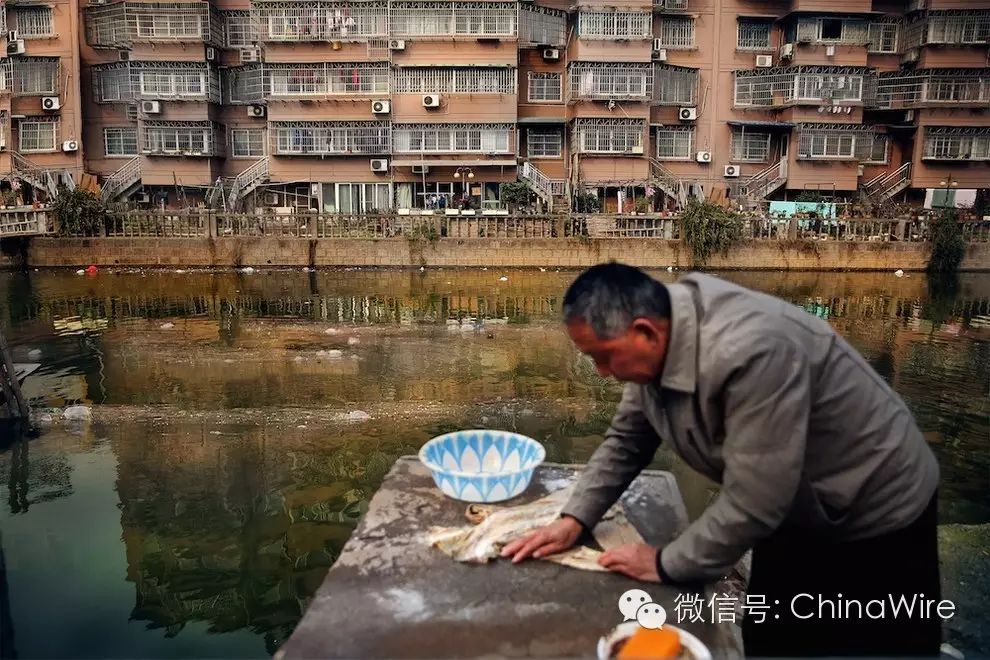 Souvid Datta / souvid.org
"Several villagers along the Fenghua River in Ningbo have no choice but to use the polluted water for bathing, washing food and clothes, etc. Over the past 10 years, in the nearest village at Rongjianqui, with a population of 600, 95 residents have been reported victims of cancer."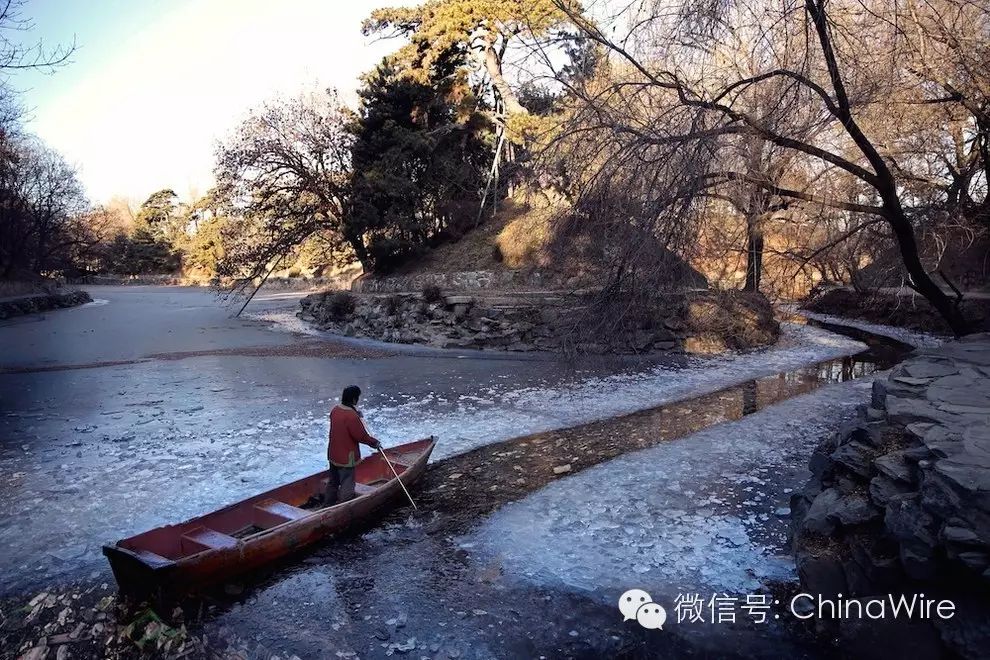 Souvid Datta / souvid.org
"Xingtai was China's most polluted city of 2013 — a small industrial town in the south of Hebei province. It's only green space is the 'Artificial Park', which is seen here with an ice covering hiding the tons of garbage that have been dumped within by local business owners. The lake is pumped by the same water supply that reaches thousands of poorer locals within city walls."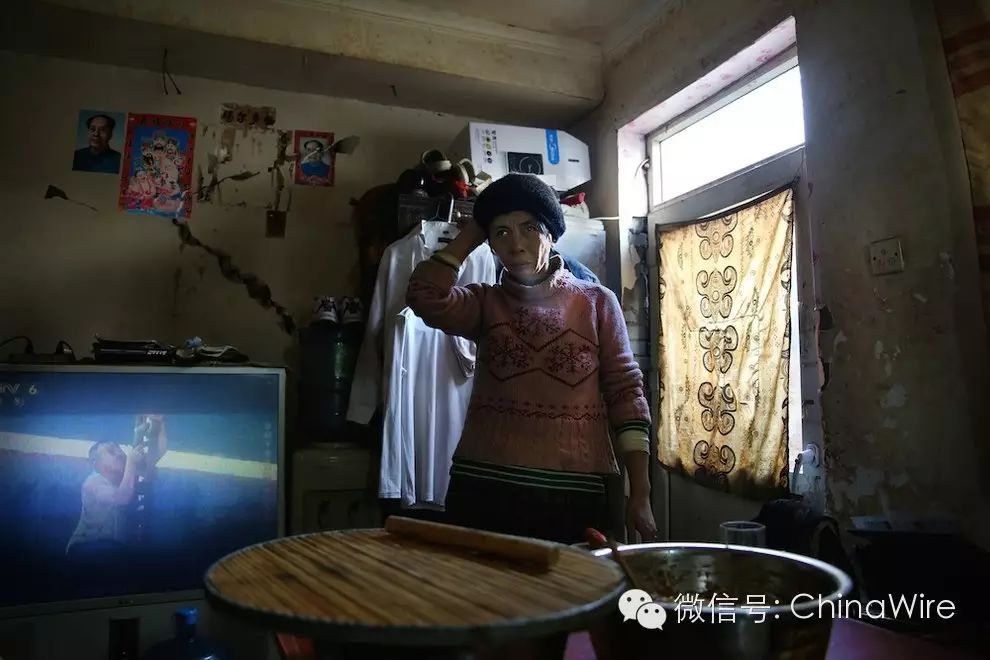 Souvid Datta / souvid.org
"Guan-yin at her house in Rongjianqui village, southern Ningbo. Since her husband died of stomach cancer two years ago, she has tried rallying local support for an environmental protection campaign. In return, local authorities with connections to corporations have harassed and persecuted her repeatedly. Three weeks prior to the taking of this photograph her neighbor died of the same disease. Death rates in communities near chemical, pharmaceutical, or power plants far exceed the national average, but residents have traditionally faced a wall of denial and intimidation. Only in February 2013 did one state source acknowledge the existence of 'Cancer Villages.'"
Souvid Datta / souvid.org
"A street scene in Beijing. While environmental problems continue to burgeon within the country, most citizens remain oblivious to the urgency and details of this human cost to national development."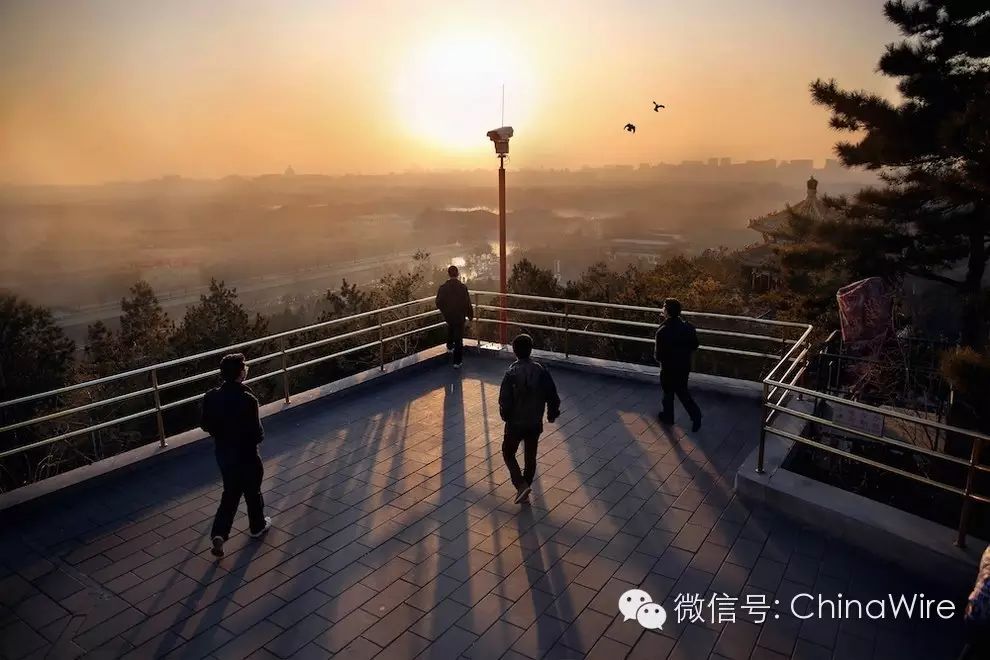 Souvid Datta / souvid.org
"Smog shrouds the Beijing skyline early one winter morning, as monuments such as the Forbidden City and the modern Cultural Exhibition centre are faintly visible across the river. In 2013 Beijing's fine particle air pollution level reached unprecedented hazard levels that exceeded the UN's monitoring scales four-fold. With rapid economic growth, an ambitious, populous youth, and worldwide competition, it is still very unclear whether China will meet any of its environmental responsibilities."
Project supported and funded by The Photographic Angle, The Royal Photographic Society, IdeasTap and Magnum Photos.