WeChat Payment Now Open to Foreigners
(This useful bit of info comes from our friends over at IPTV.)
All WeChat awesome features are becoming increasingly easier to access - even forforeigners. There is no transaction fee and money can arrive immediately between Wechat pay.

Starting today, WeChat payment is available for foreigners using major Chinese banks.
In the past, WeChat payment required a bank account created with Chinese ID. This blocked you from all the benefits of Chinese O2O spree.Now you can sign up WeChat payment with a bank account you created with your passport.
Below are the 11 banks that allow this procedure.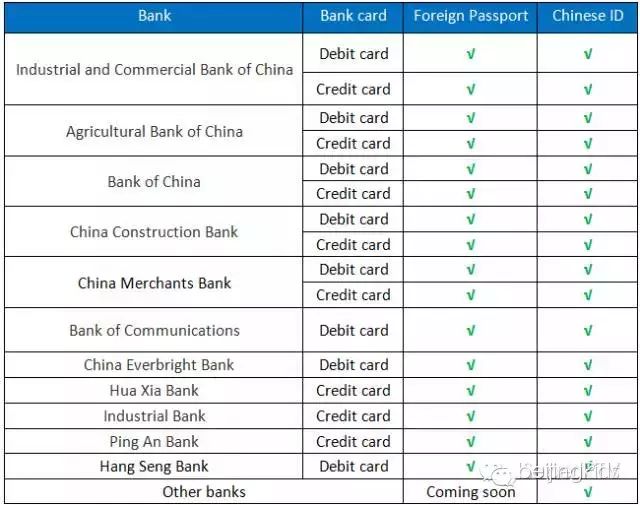 How to sign up WeChat payment?
Once you have one of thementioned bank cards, you can access WeChat payment through the 【Me】-【Wallet】-【QuickPay】. Press "Add"and follow the instructions:
Step 1: Select 【Me】on the left buttom right corner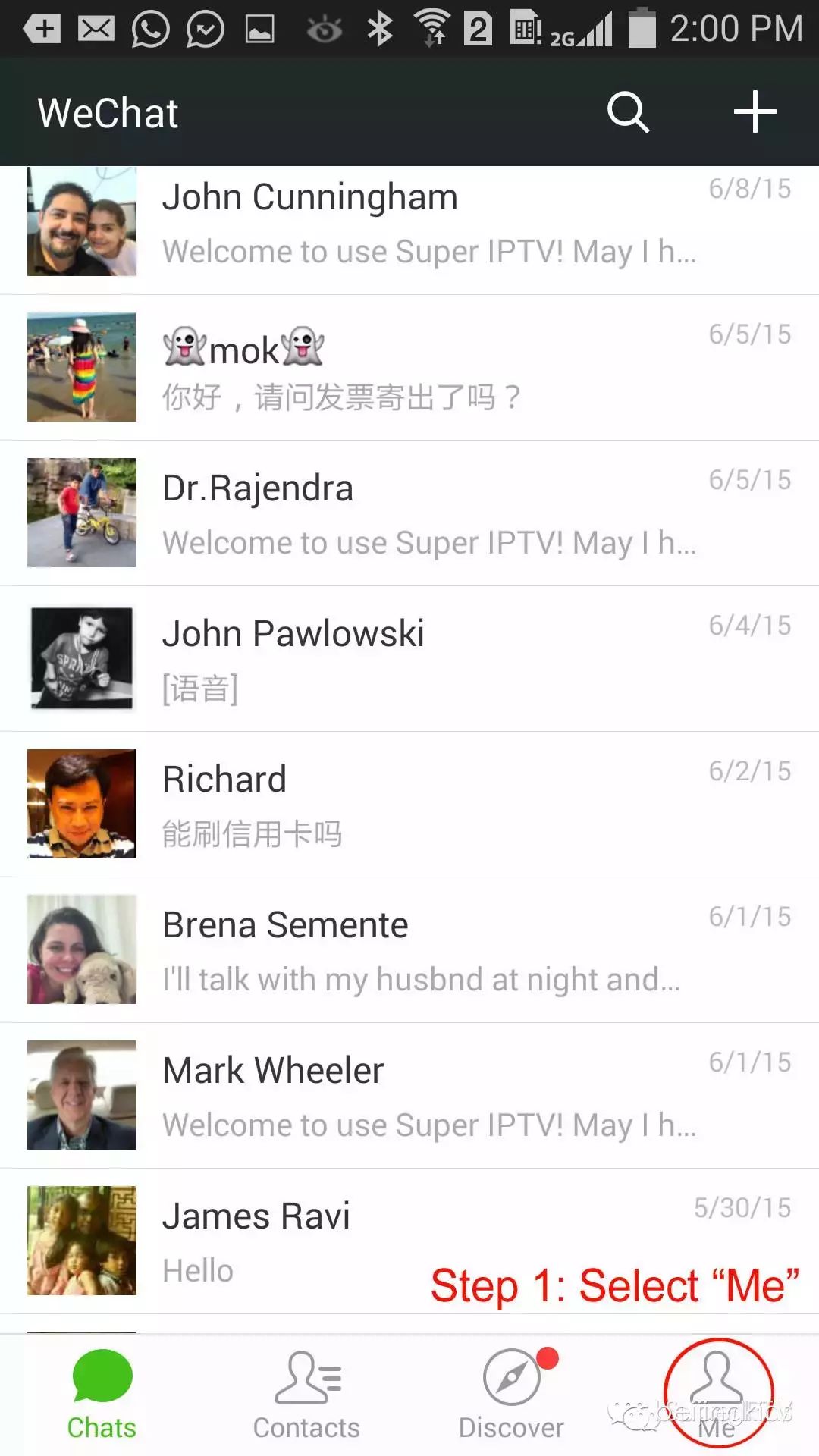 Step 2: Select 【Wallet】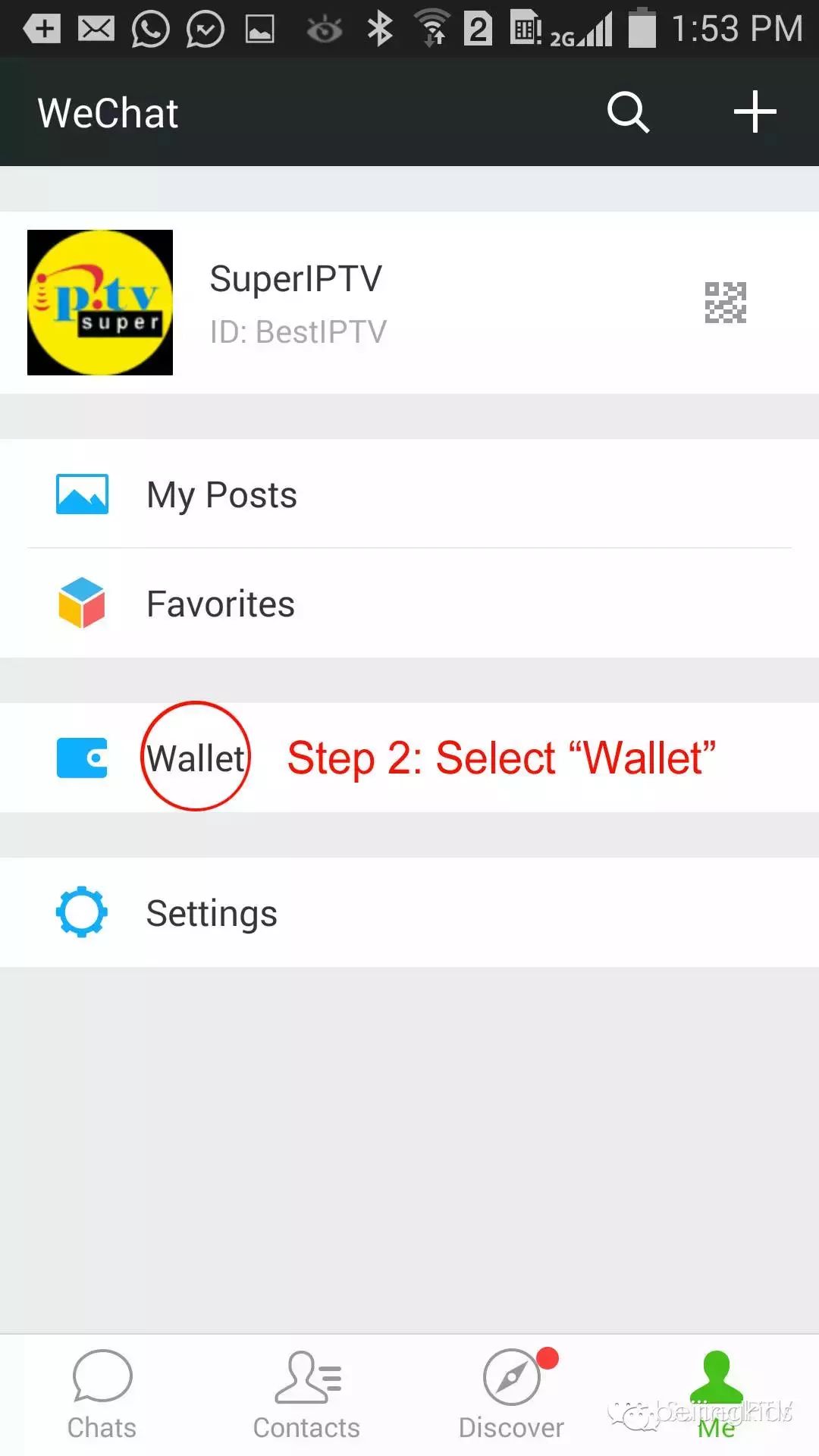 Step 3: Select 【Quick Pay】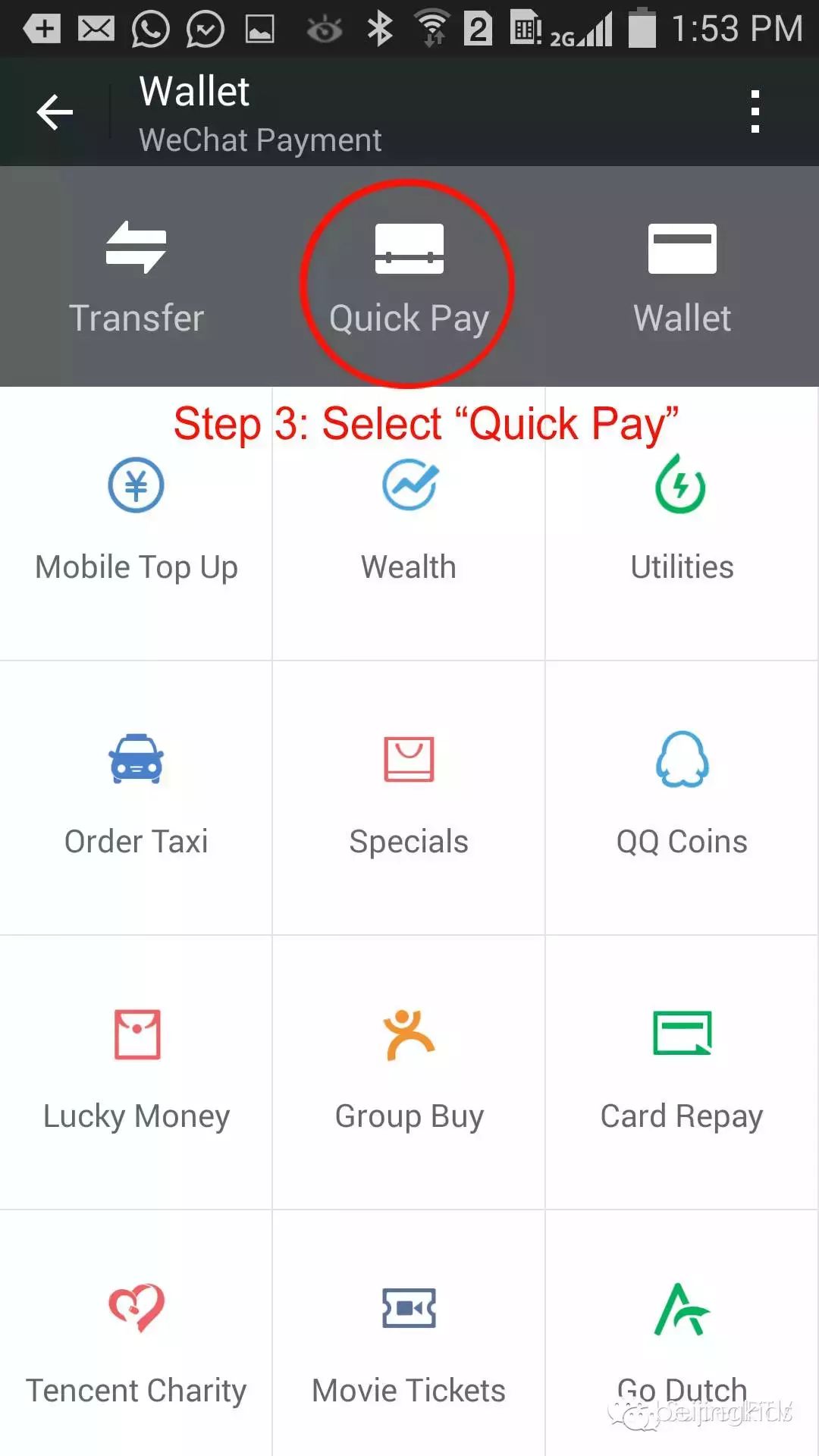 Step 4: Select 【Add】, then 【Verify User Info】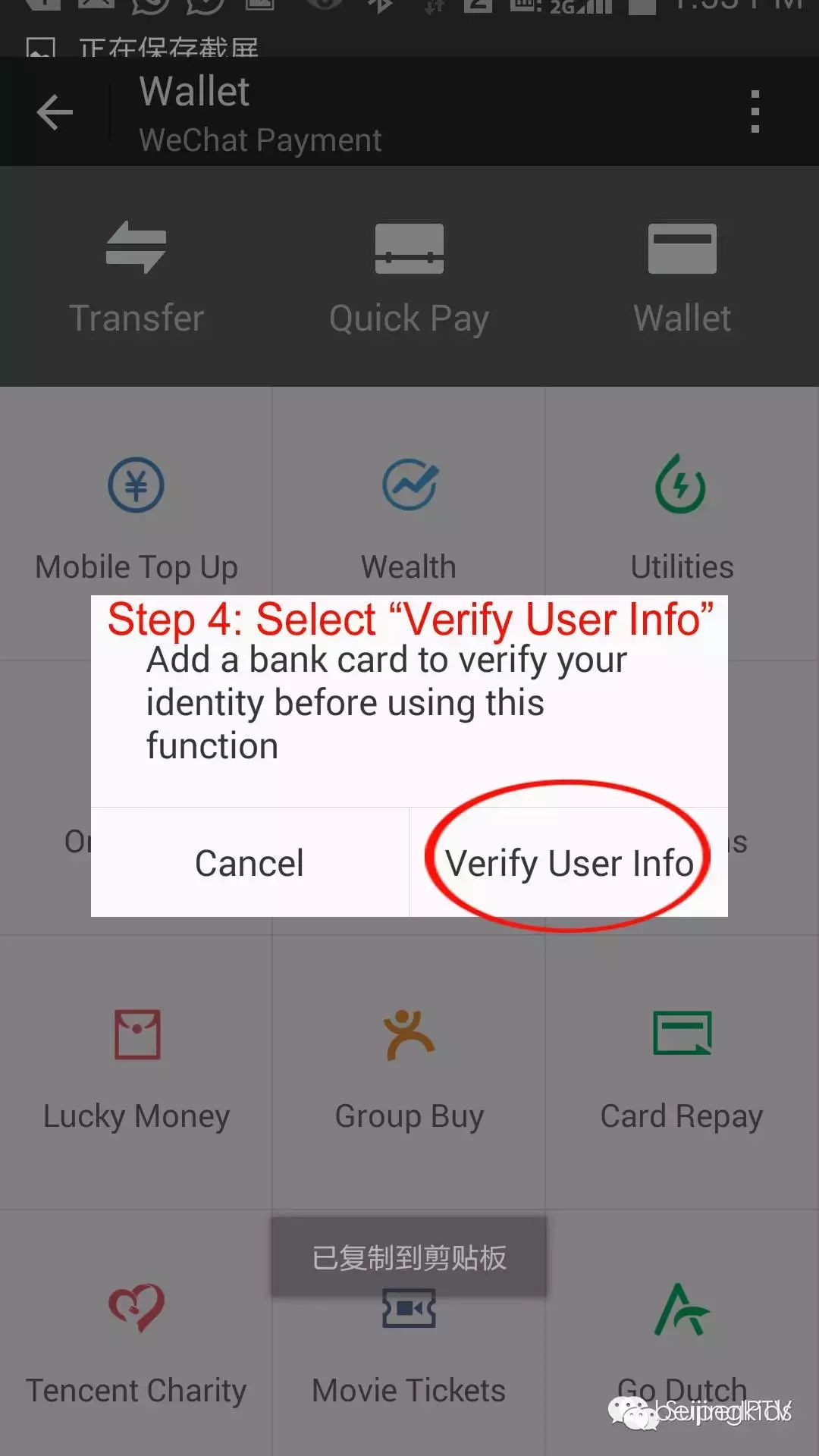 Step 5: Enter your Card Number(any one issued by the11 banks)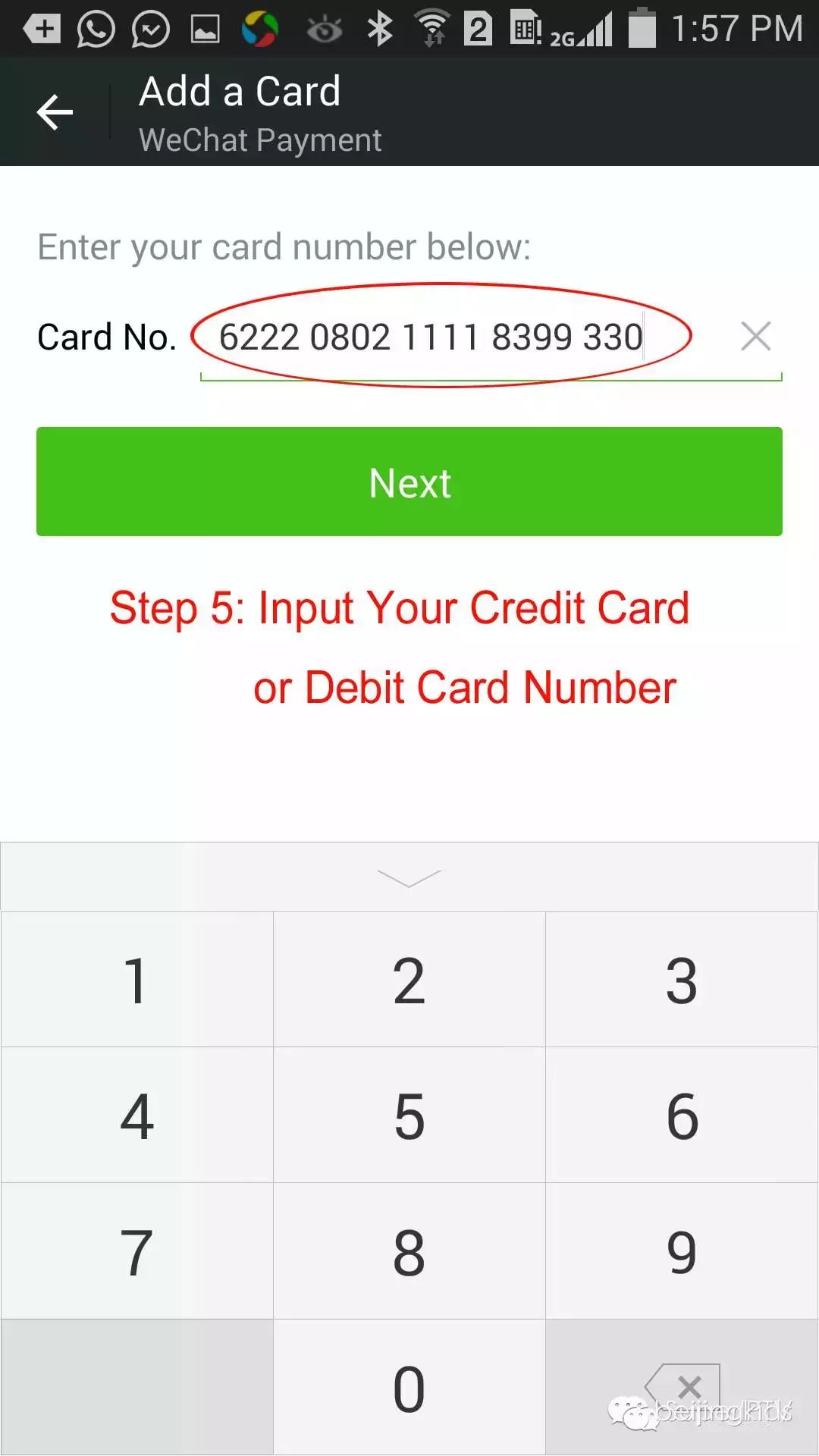 Step 6: click "ID Type", you will find the below picture: remenber to choose 'Passport'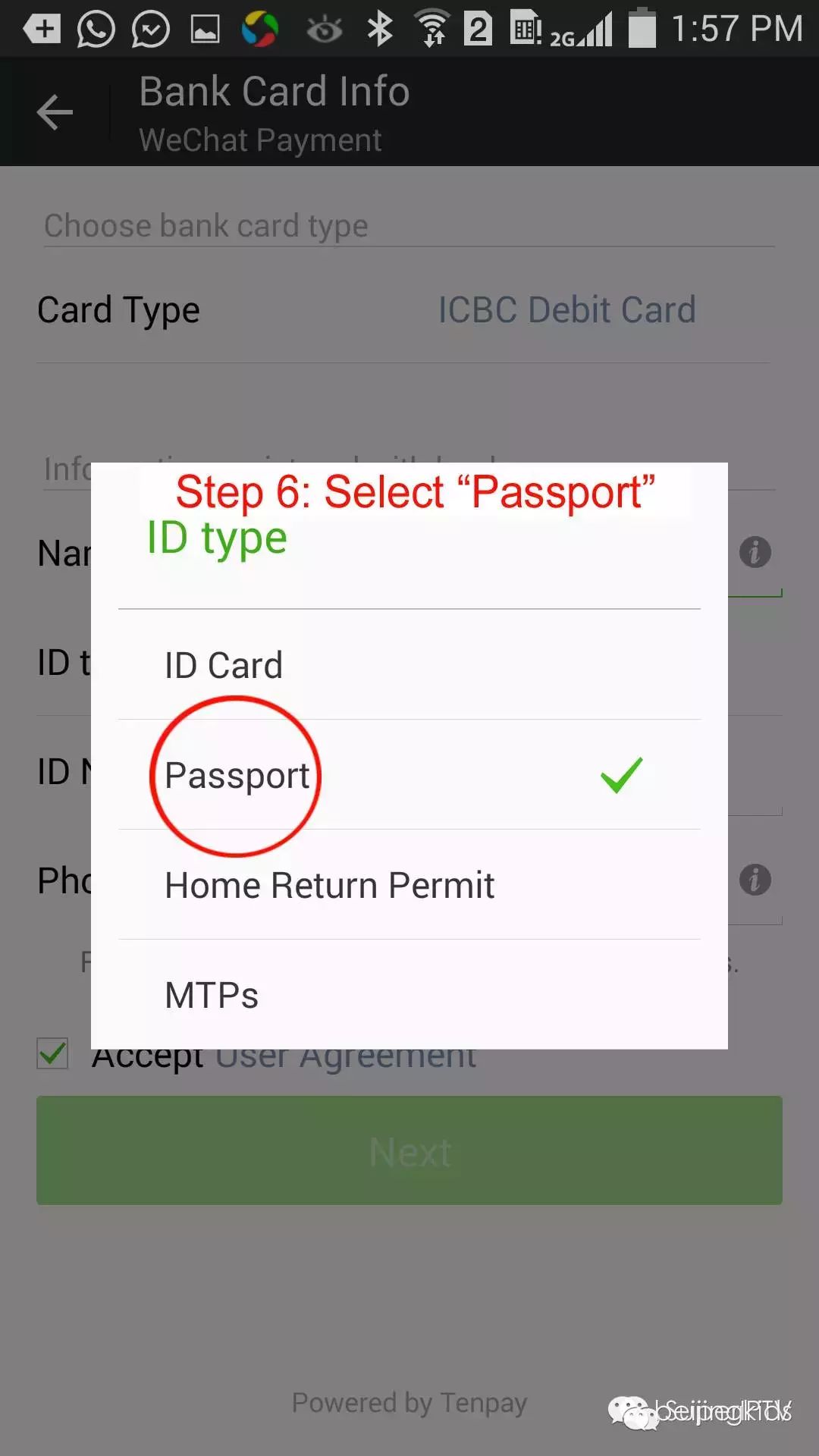 Step 7: Fullfil Personal information

If anything gets you stuck, ask your Chinese friends for help.
And Enjoy the happiness of quick pay, no need to go out to find a bank in this hot summer!

------------------------------------------------------------------

Now it is time to pay, you click 【Me】, then select 【Wallet】, just find 【Transfer】, then select 【Transfer to Friend】,and choose the person you want to pay, fill in the exact amount. and enter your password, click OK, the payment will be done.