Chinese Firm Paints Barcodes Onto the BUTTOCKS of Bikini Models
writer: Chloe Lyme source: dailymail.co.uk

Dozens of models were seen strutting their stuff in the Chinese capital Beijing yesterday, wearing tiny bikinis and branded with black barcodes.
The scene, which was spotted in a popular commercial area in the city centre, was reported to be a company's marketing campaign to promote its new Tinder-like dating app, reports The People's daily Online.
The controversial road show, dubbed 'The Naked Tour' by Chinese web users, was stopped half-way by the security guards in the area. The police are currently investigating the case.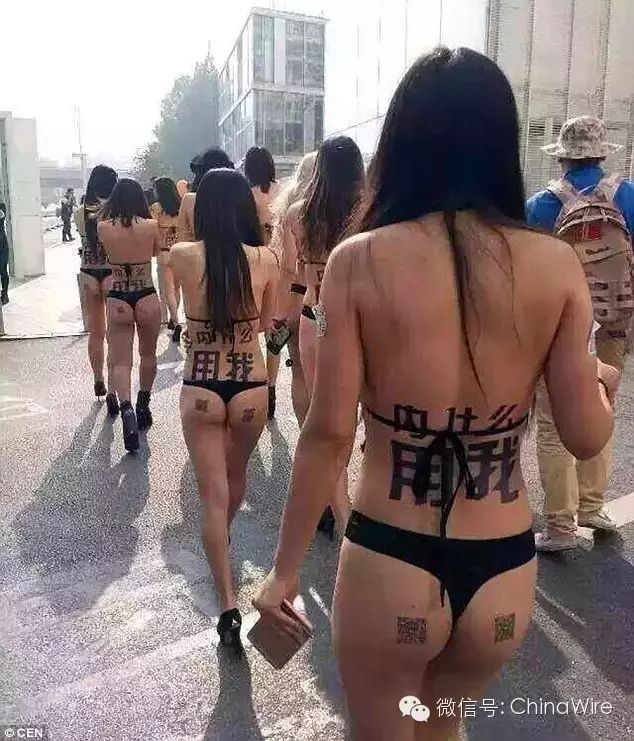 Scandalous: The QR codes printed onto the buttocks of the models says 'use me' promoting a dating app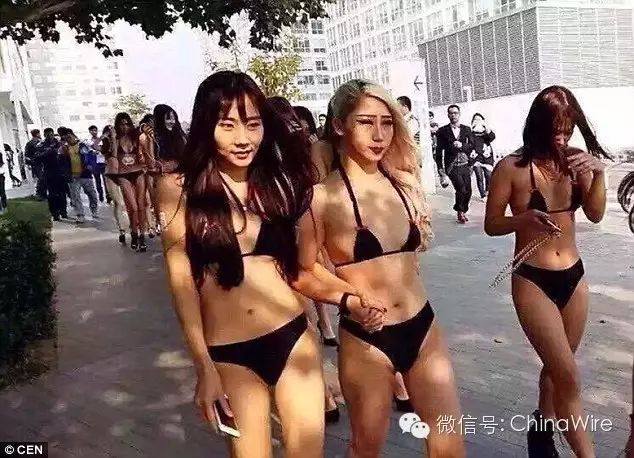 Strutting their stuff: Two models hold hands as they walk through the streets wearing very little (left)
Shocked onlookers witnessed the scantily clad girls on the streets of Beijing's Chaoyang District at around 11.00 am on November 3.
The leggy models donned high heels and skimpy black bikinis with 'use me' written in Chinese using body paint on their backs.
As well as wearing almost nothing but stamps, the girls had mobile phone barcodes (QR codes) printed on their butt cheeks.
According to an eyewitness, the campaign was to promote a new app called 'neishenme' which was also written on the models' backs.
According to software downloading site PConline, the app will connect key users to good-looking opposite sex, or people with common interests.
It focuses on creating a high-end social life for urban new riches.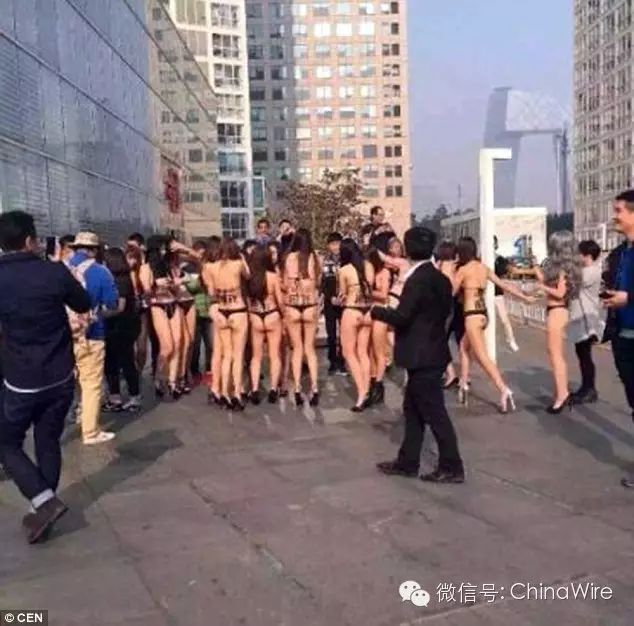 The leggy models donned skimpy black bikinis with 'use me' written in Chinese using body paint on their backs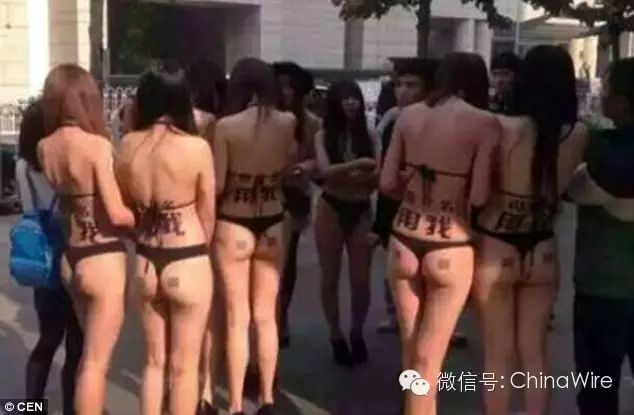 Scandalous: Barcodes can be see clearly on the models derrieres for a marketing campaign in Beijing
It is understood that not long after the public display began, it was soon stopped by the security guards from Jianwai SOHO, a popular commercial area in central Beijing.
Racy marketing campaigns like this can lead to punishment in China.
According to the report, Beijing-based lawyer Zhang Xinnian, commodity operators or service providers for commercial promotion activities should 'comply with the requirements of spiritual civilisation.
Zhang said a healthy form of expression must not contain obscene, pornographic content.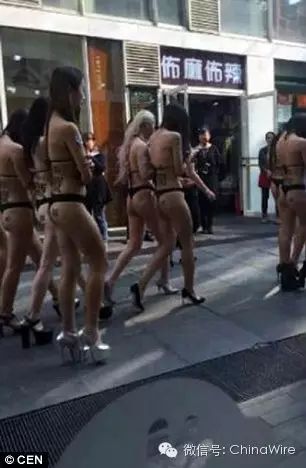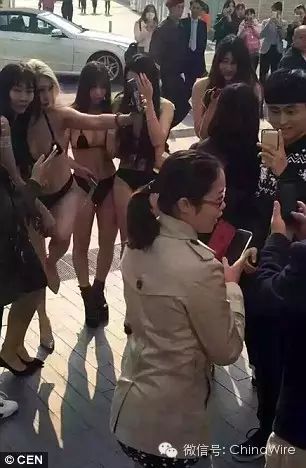 Branded: Looking a bit chilly (left) models walk down SOHO street for marketing stunt. They stop to pose for selfies with onlookers in Beijing (right).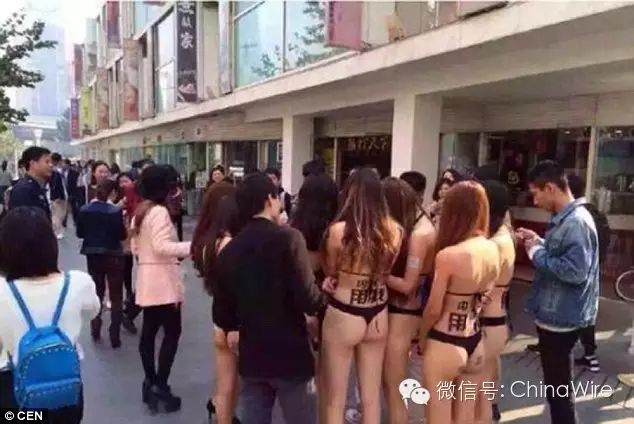 Not phased: Models wear next-to-nothing in China for controversial marketing campaign promoting a new app
Lawyer Zhang added: 'If the business or individual is in violation of therequirements, then the administrative department for industry and commerce can be suspected of violating advertising law, and the business or individual will be investigated.'
This is not the first time a marketing campaign involving half-naked models roaming the streets in Beijing has caught media attention.
In July 100 international models dressed as Spartans were captured in a public arrest while delivering lunch in a failed promotional stunt.